It's slow cooker season! Typically I use my slow cooker for soup and meat, but this year I'm going to diversify and use it for new types of meals! I'll start with making desserts in my slow cooker and after browsing through all the irresistible slow cooker dessert recipes online, I can't wait!
Slow Cooker Dessert Recipes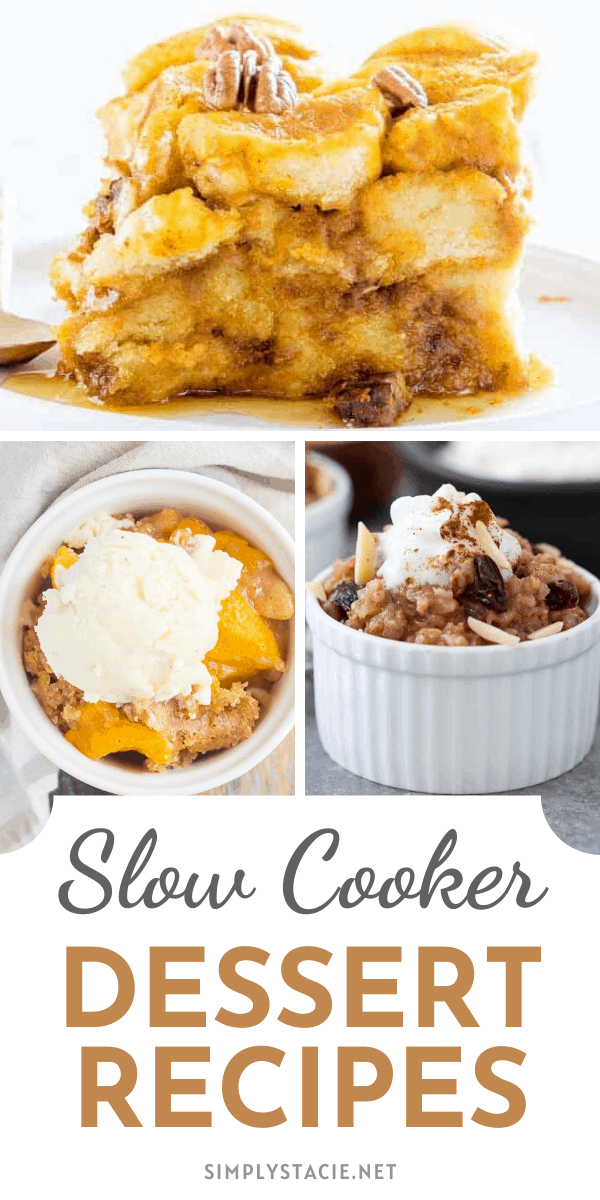 You can use it to make cakes, puddings, cookie bars, crisps and cobblers. My sweet tooth is screaming for me to try some new recipes. The trouble will be deciding on which one to make first!
Slow Cooker Dessert Recipes
Your slow cooker isn't just for savory recipes. Try these slow cooker desserts for something new!