This post contains affiliate links. I received a copy of this book for review.
Title: Six Sisters' Stuff: Family Recipes, Fun Crafts, and So Much More
About the Book:
With busy schedules, after-school activities, late workdays and long commutes, is sitting down to a family dinner still possible?
The authors of Six Sisters' Stuff (Shadow Mountain, ISBN: 978-1-60907-324-4, $21.99, March 2013) say YES!
In their debut cookbook, the sisters (yes, six biological sisters— Camille, Kristen, Elyse, Stephanie, Lauren, and Kendra) show families just how simple putting dinner on the table can be. From Baked Chicken Fajitas to Slow Cooker Pot Roast Sliders to Mini Oreo Cheesecakes, Six Sisters' Stuff has nearly 100 easy-to-follow recipes that use ingredients commonly found in your pantry. Each recipe includes easy-to-follow instructions and photographs that eliminate any guess work.
Six Sisters' Stuff evolved from the sisters' blog SixSistersStuff.com, that began in February 2011 out of their love to cook, craft, and create. After years of living close to one another, they suddenly found themselves living in different parts of the country and used the blog to stay in touch and share ideas. In just two short years, SixSistersStuff.com has quickly become one of the most popular food and craft blogs, receiving on average 5 million page views per month, with over 130,000 Facebook fans and more than 190,000 Pinterest followers (as of 2/7/13).
Six Sisters' Stuff also includes a collection of simple and inexpensive craft ideas – how to make hand puppets, felt bows, decorative wreaths, and more – plus lists of fun family activities for road trips, entertaining rainy-day ideas, healthy snack suggestions, and even some recommendations for cheap date nights. This family-focused cookbook is really more of an idea book to help families create fun, lasting memories together.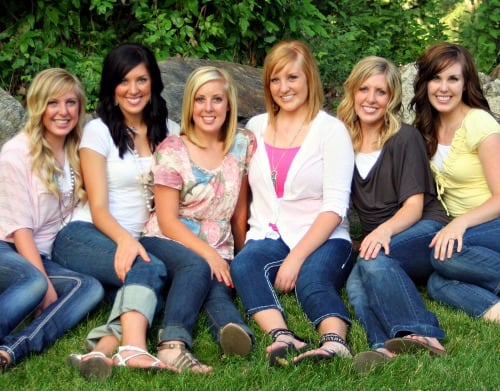 My Review:
I discovered Six Sisters' Stuff website a few months ago and I was hooked! I enjoy checking out all their recipes and craft ideas. I couldn't wait to read their new book, Six Sisters' Stuff that is now in stores!
The book contains mostly recipes with craft tutorials and other helpful household tips sprinkled throughout. I mainly wanted to read it for the recipes since I love to cook and try new things. What I love about the recipes in Six Sisters' Stuff is that they are actually doable! There's no crazy ingredients or elaborate cooking methods that I've never heard of. I can find everything I need at our small local grocery store and I love that they use shortcuts too! Most of the dishes would be things I want to make for my family and that I know they would eat.
The recipes are separated into categories including Main Dishes, Slow Cooker, Sides, Salads, Breads and Desserts. All the recipes have photographs included so you can see what the finished dish is going to look like. It makes it all the more tempting. Warning: reading on an empty stomach will make you more hungry.
I had a hard time deciding what to try first. I ended up selecting Slow Cooker French Dip Sandwiches and Chocolate Chip Banana Oatmeal Cookies.
The Slow Cooker French Dip Sandwiches had only three ingredients and couldn't have been any easier to make. The house smelled so good all day. I had to stop myself from opening the slow cooker up to take a peek. John was away this past weekend so Bridget and I had it all to ourselves. She decided to tackle hers by eating the meat first and then the bun and dipping both of them in the jus. To each their own I guess!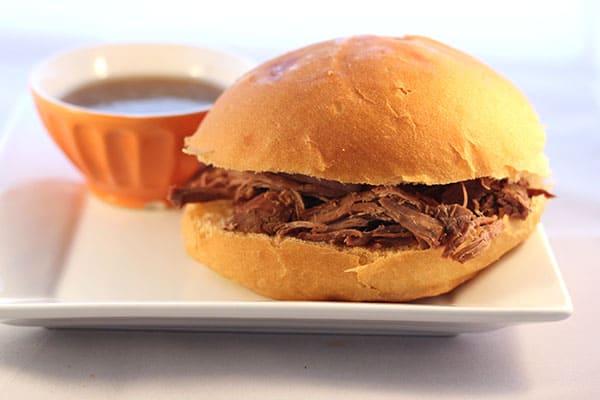 Bridget and I made the Chocolate Chip Banana Oatmeal Cookies together. She helped me measure out the ingredients and add them to the bowl. They came out chewy and sweet! There were extras leftover for her to bring in her lunch for school. The recipe makes 4 to 5 dozen cookies.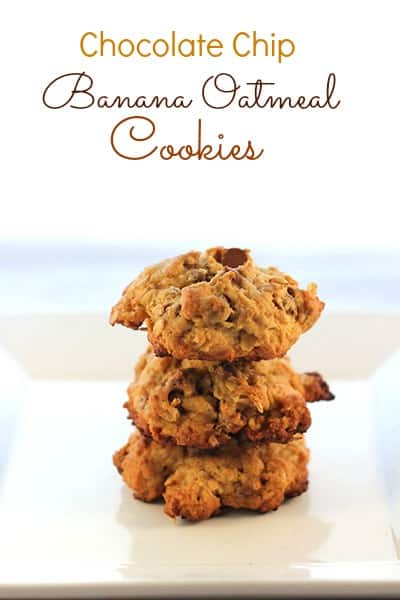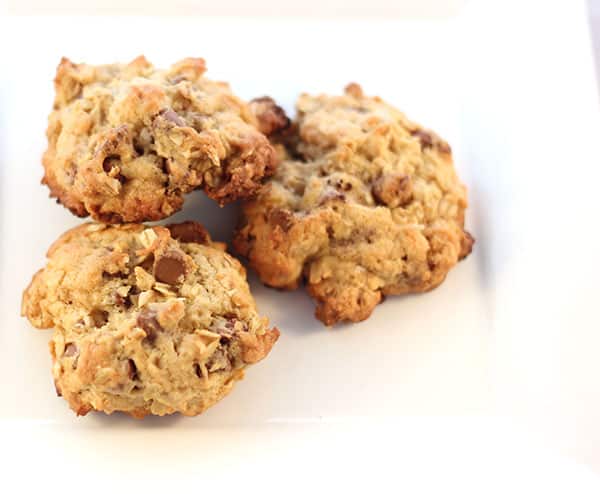 The craft tutorials are something I also want to try. I'm not as adventurous with crafts as I am with cooking/baking. There's a tutorial for Do-It-Yourself Stacked Frames that I would like to try. We are redecorating pretty much the entire house and I'd love to actually be able to make something that looks good. John's a carpenter so I'll ask him for help if need be!
I wasn't expecting all the household tips! I love the Spring Cleaning Checklist! I so need to do this! I think my absolute favourite household tip though is the "Build Your 72 Hour Kit in 52 Weeks". This kit will help your family get through an emergency situation where you are without power and other amenities for an extended amount of time. I need something like this. The "What ifs" are always at the back of my mind. I have nothing right now and the way the book lays it out in a step a week makes it both easy and affordable to start preparing my own emergency kit. I've already started and have Week One complete.
I'll be keeping my copy of Six Sisters' Stuff on hand in my kitchen because I plan to try more of their recipes. You should too! Pick yourself up a copy at a bookstore near you or at your favourite online retailer.