10 years ago the only place to find coupons were in magazines, flyers and on the shelves at the grocery store. Today, you can still find coupons in those traditional areas, but you can also now find them online. I have a coupon organizer in my purse and most of the coupons in there I found online at various sites. The grocery stores in our area do not have coupons on the shelves so unfortunately that avenue of finding coupons is closed for me – unless I want to drive over 150km to Ottawa. Not likely going to happen. I still am able to save lots of money on my groceries with my coupons, rebate apps and price matching.
I've been keeping track of the sites I use to find online coupons. Some of the coupons you can request to have mailed to your home and others you print yourself at home. Make sure to keep a good supply of paper and ink!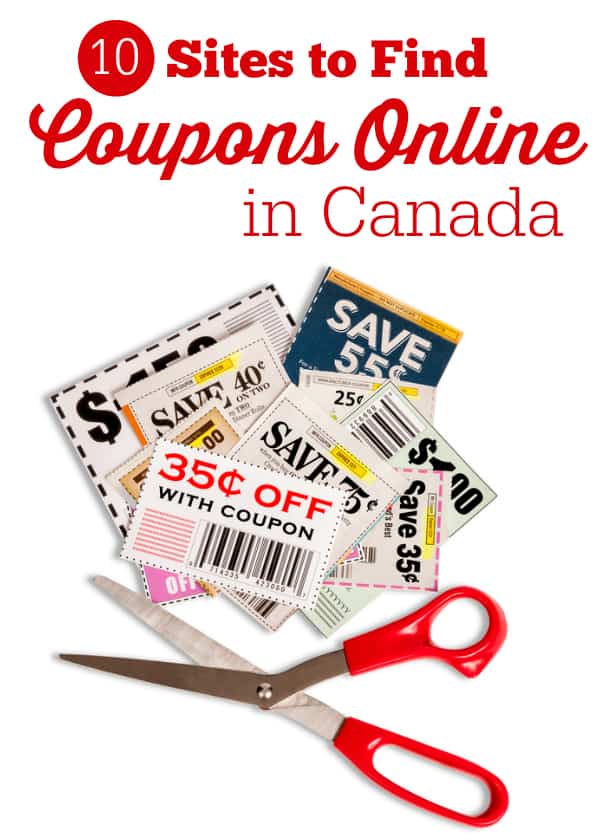 One important thing to note – make sure the store you shop at accepts printed at home coupons. I found out that a locally owned chain of grocery stores in our area will NOT accept them. It's their right to do that. It's also my right to shop somewhere that will take them. Walmart will accept them so that is where I have been doing my grocery shopping since we moved to Ontario. Walmart even has a Save.ca portal on their site for printable and mail order coupons.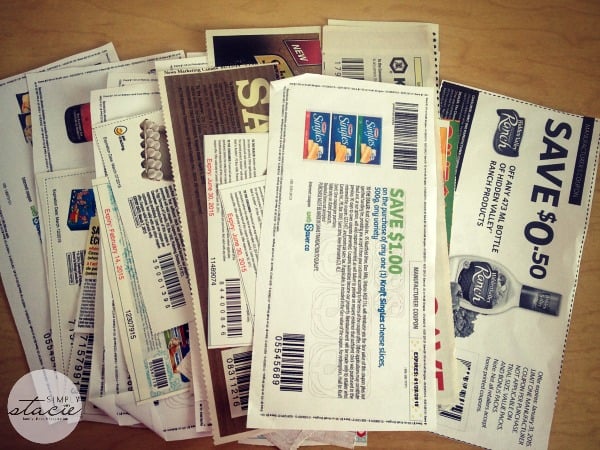 If you are new to using coupons, these 10 sites are excellent starting points and will help you build up your coupon stash. I only print out or request coupons that I'll actually use. There is no point in printing out a coupon for a product you'll never buy.
1. Save.ca. Sign up for a free account and you'll be emailed anytime there is a new coupon available. You can either print the coupons yourself or request to have them mailed. Each coupon will say if it can be printed or it needs to be mailed out to you. They usually arrive within a week or two by mail. Maximize your savings by using their free Save.ca cashback app. Often you'll get a coupon and a cashback offer on some products allowing you to save even more money.
2. Healthy Essentials. This page is for all Johnson Johnson family of products. Register for a free account and get access to coupons for health and wellness products like BAND-AID, Aveeno, Polysporin, Tylenol, etc. They are printable coupons. You can print the same coupon twice within a 90 day period.
3. Clorox. Print off coupons for the Clorox family of products including Glad, Green Works, Hidden Valley, etc. Sign up for emails to be notified when there are new coupons available.
4. GoCoupons.ca. Sign up for a free account and order coupons you are interested in. This site will mail you out the coupons.
5. Kraft Canada. Register for a free account and then you can print out the coupons you like. They feature the Kraft family of products like Miracle Whip, Velveeta, Nabob, Cool Whip and lots more. You can print each coupon out once.
6. Websaver. Request coupons for popular grocery, health & wellness and beauty products – either print or mail format. An added bonus is that Websaver will donate 5 cents for every coupon you redeem to Breakfast for Learning.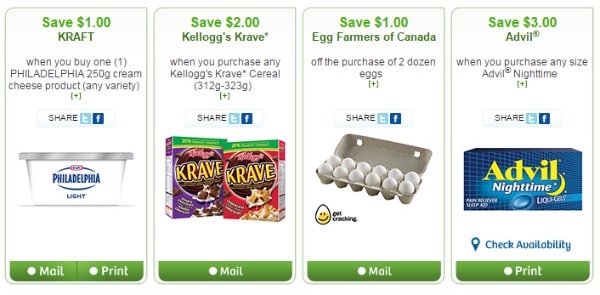 7. SmartSource.ca. Here you can find a ton of printable grocery coupons! Go through the list and check off the ones you like and then print them all out at the end.
8. Special Websaver Coupon Portals. Websaver also has some special coupon portals where you can access more coupons like Kelloggs, Jamieson, Nivea, Elastoplast, Renee's and Tetley.
9. P&G Everyday. Print out coupons for your favourite P&G brand products. Check back often to see if they've updated their coupon page for more coupons to print.
10. Hidden Canadian Coupons. These are the coupons you won't see when you visit the sites! I subscribe to Save A Loonie and am notified by email anytime there is a hidden coupon. So watch out for those ones too! Sometimes you can find some good ones.
Where do you find your coupons online?
Disclosure: This post may contain affiliate links.