Music is a wonderful form of self-expression. When I was a little girl, I always longed to play the piano. My baby-sitter had a piano in her basement and I used to pretend I could play. I'd run my little fingers across the keys and pretend that the sounds coming out were musically pleasing instead of the harsh notes that would make you want to plug your ears. I learned one part of a song that I still remember today: Heart and Soul. In fact, it's the only song on the piano that I know.
Instead, I got my groove on by singing and dancing. I had years of step dancing and tap dancing lessons. I also took jazz lessons up until I was 15 years old. I still remember my dance routine to Madonna's song, Vogue.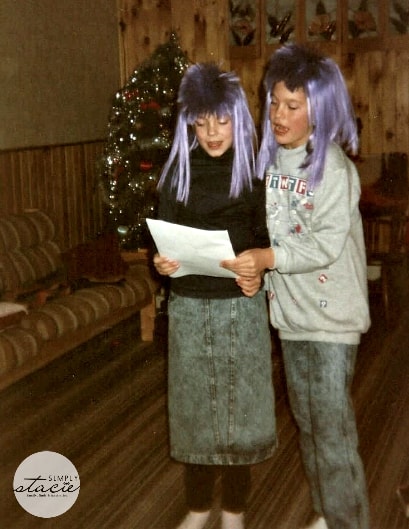 I also loved singing at family parties. My cousin and I would put on our purple wigs and sing Whitney Houston or Madonna songs. Neither of us could carry a tune, but we had such fun practicing and performing for our family members.
Today, I still enjoy singing (in the shower!) and watching my own children express themselves through music. Bridget is currently in her second year of piano lessons at a local music school. I'm so proud of how well she is doing. She can read music (something I cannot do) and play a variety of songs.
At her summer camp talent show last month, Bridget played the piano for everyone. She was really excited to share that news with us when she came home. She enjoyed the spotlight!
Piano lessons have started up again for the year and I'm looking forward to seeing how much Bridget improves over the course of the year. She may even be able to compete in the local music festival this year!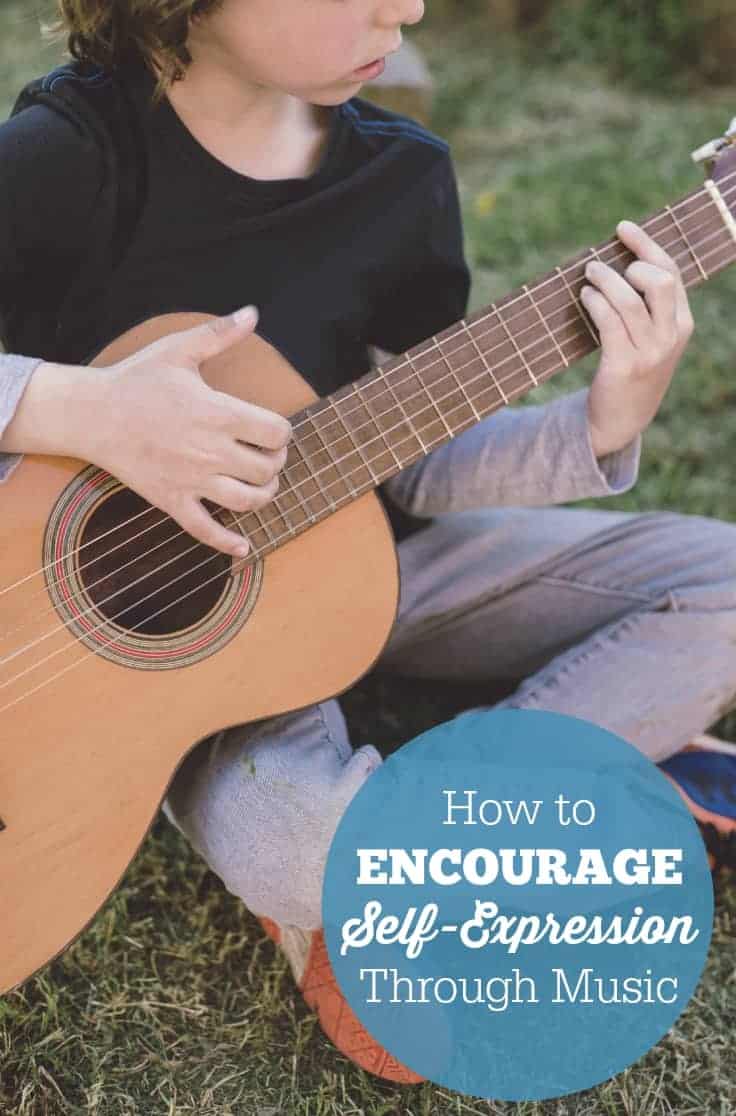 Music helps reduce stress, encourages an active lifestyle and works different areas of the brain. You can encourage your little ones to express themselves through music too. Check out these simple tips shared on behalf of Barbie.
1. Don't Follow Directions. You read that right! Many parents encourage their little ones in music through structured music lessons. But for many kids, music lessons can be stressful and monotonous. While following directions and reading music is important for any musician, finding your own beat is just as vital. Encourage your daughter to break the rules once in a while by singing or playing a musical instrument however she pleases. This will give her the opportunity to fully express herself and have fun while doing it!
2. Try Making Music Together. Music is a fun way to empower and express yourself. Making music with your little ones allows you to communicate with each other in a way that words cannot. Music will unlock your feelings, creativity and open the lines of communication. Initiate this with a fun music video singalong in your living room or having a fun family jam session. You never know, you may find that you're a better singer than you thought!
3. Bust a Move. It's challenging to listen to music without moving to the rhythm! To help get your little ones moving and expressing themselves, try playing a variety of musical styles to inspire them. Dance along with them and encourage them to try new things too. You'll be surprised where it takes you!
In other musical news, Barbie is also embracing her inner rock star this month with the release of the Barbie Rock n' Royals DVD! This musical stars Barbie as Princess Courtney, a modern day princess whose world is flipped upside down when she switches places with a famous rock star named Erika. As you can imagine, they both lead completely different lives and when their worlds collide, the fun begins! Princess Courtney heads to Camp Pop and Erika goes to Camp Royalty. They must learn to adapt to their new surroundings and come together or risk both camps shutting down. Watch them discover their true voices together in an epic sing-off where anything is possible!
Check out the trailer below.

Buy your copy of Barbie Rock n' Royals DVD on Amazon.com or Amazon.ca.
How do you encourage your kids to express themselves through music?
Disclosure: I was compensated for this post. All opinions expressed are my own.