If you're looking for a last minute gift idea, you're in luck. I've got a fabulous gift idea you can make at home with items in your pantry. Give your loved one a little pampering with this Sea Salt & Olive Oil Scrub. Whip up a batch in mere minutes!
All you'll need is sea salt and olive oil. See I told you it was easy! Alternatively, you could also use epsom salts in place of sea salt. Use the olive oil you have in your pantry right now.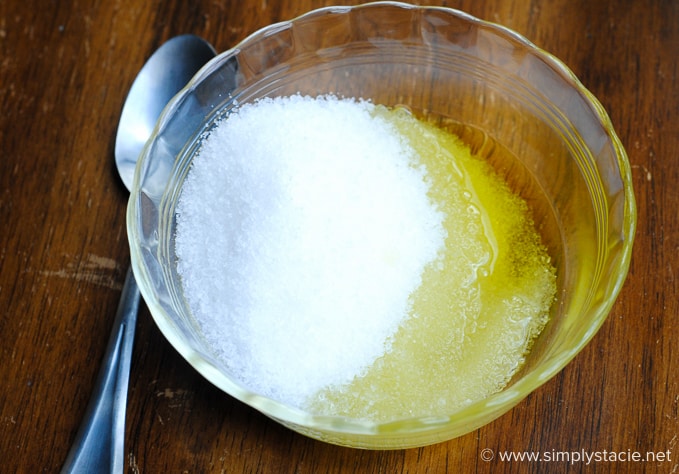 Mix it together in a bowl and then add it to a mason jar. Boom done. If you want to get fancy, you can make a label or tie some twine or burlap around the jar to make pretty.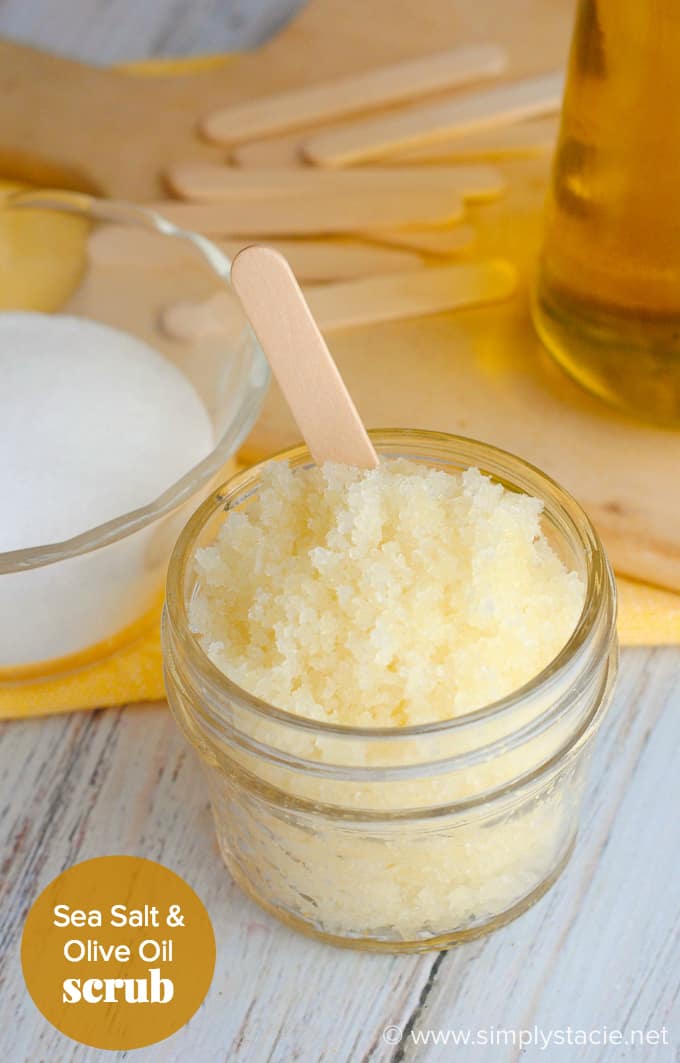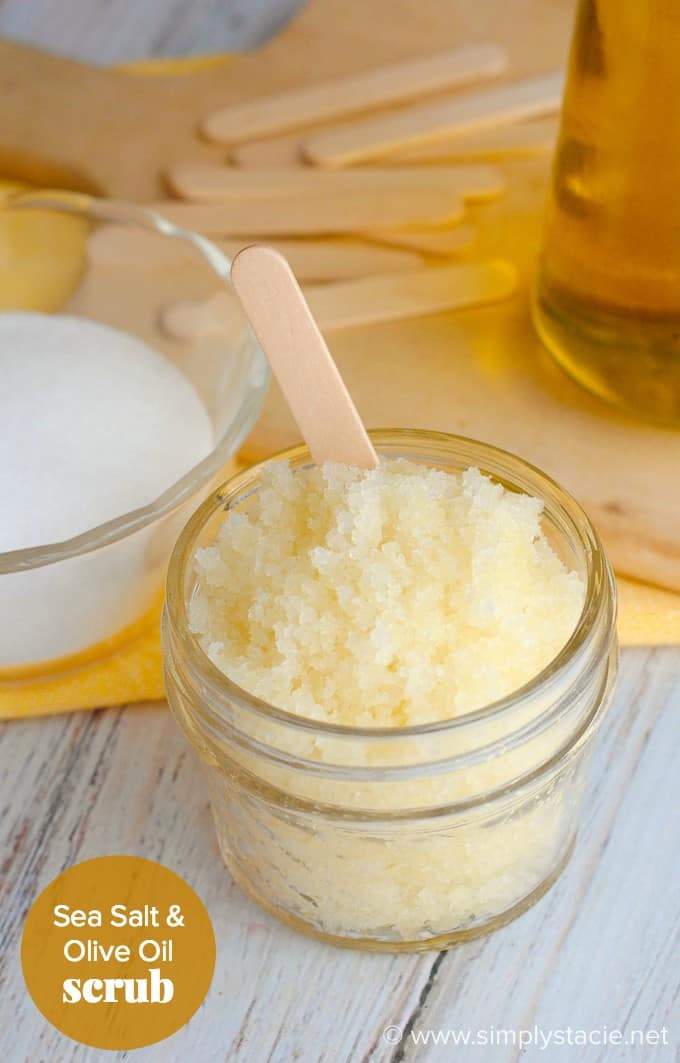 Ingredients
This post contains affiliate links.
Depending on how thick or thin you like your scrubs, you can always adjust the amount of ingredients to your liking.


My grandma always said salt was "healing". She recommended it for a variety of ailments. I use olive oil sometimes on skin irritations. This scrub is a nice exfoliant to slough off dead skin and make it feel smooth and healthy.
For more DIY beauty, check out my Pumpkin Spice Sugar Scrub, Lavender Bath Bombs, Whipped Chocolate Body Butter, Zesty Vanilla Rose Soap, Coffee Soap, Peppermint Lip Scrub and Coffee Scrub.
Do you ever make your own gifts?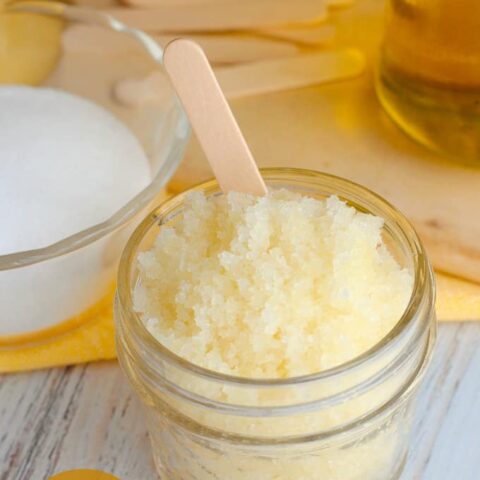 Sea Salt & Olive Oil Scrub
Your skin will feel glorious with this DIY scrub! It's easy to make with pantry ingredients and makes a great gift.
Materials
1 cup sea salt (you could also use epsom salts)
1/4 cup olive oil
Instructions
Combine the ingredients mixing well.
Add to a jar for gift giving or to keep for yourself.
Recommended Products
As an Amazon Associate and member of other affiliate programs, I earn from qualifying purchases.