After spending all that hard earned money on your vacation, the last thing you want to do is fork over even more, just for a few hours waiting around the airport. Below are 5 ways to help you save your cash for your actual vacation.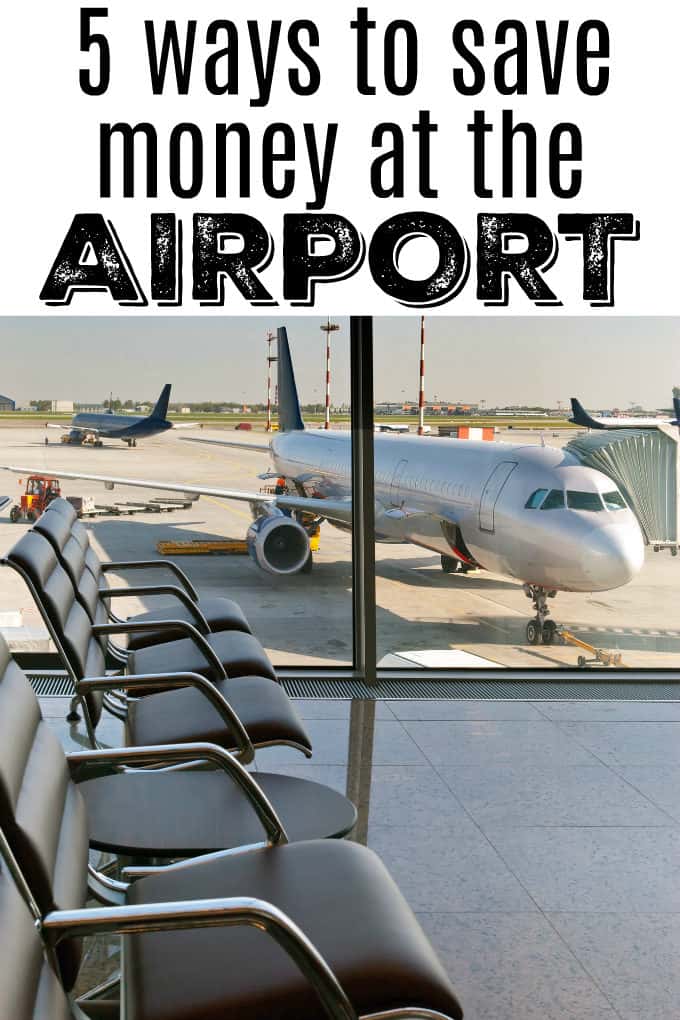 Save Money at the Airport
1. Bring your own reusable water bottle. We all know how expensive a bottle of water can be at the airport. A good way to easily save money is to bring your own reusable one from home, and fill it up at the fountains after you get through security. Not only are you saving a few dollars, you are also wasting less. The great thing, as well, is you can carry it with you through all your travels, saving even more cash along the way, and always staying hydrated.
2. Pack a lunch. Packing your own food not only ensures you are saving money for your own pocket, it makes sure you are eating exactly what you want. If you have dietary needs, want to keep on track with your healthy eating while travelling, or just can't stomach that airplane food, packing your meals is key. Pack your food in a reusable, insulted lunch bag, and you're ready to go. Sandwiches, boiled eggs, jerky, nuts, cheese, crackers, hummus and veggies, and fruit are all great things to carry on the plane with you.
3. Buy your treats before you go. Most of us get through security, and wander around the shops to kill time before our flights. And a lot of us are guilty for buying that big chocolate bar or that tin of Pringles, just in case we get the munchies on the plane. If you know you have a sweet tooth or you tend to by treats on a whim, buy your snacks before you go. It's so much cheaper to buy them at the grocery store, and then hopefully you won't be tempted to overspend at the airport.
4. Bring your own reading material. Again, it's one of those things that we mean to pack, but often times forget to. There is such a huge mark up on books and magazines at the airport. Make sure to pack that book you've been meaning to read, and grab a few magazines from your grocery store or pharmacy to tuck into your carry on. You can always leave them on the plane for the next person to read, if you don't want to take them further on your journey. Either way, it will save you even more cash in the end.
5. Don't forget your accessories. Phone chargers and headphones are small and are often overlooked when packing. But it's just one more thing that will cost a small fortune at the airport. To make sure you don't forget yours, pick up a small zippered pouch to keep all your electronics and their accessories in one place, that way you're organized and ready to go!
Planning and organizing go a long way to save you big money when travelling. It may cost you a bit to invest in a few of the above items, if you don't already have them, but they will save you money after just one or two trips. Just for fun, and to makes things go faster at the airport, wander around the stores and add up just how much money you saved on your next trip by following these tips. You'll be very surprised by how much more money is staying in your wallet!