Getting outside and enjoying everything nature has to offer is a simple as stepping out into your own backyard. We have a large backyard, but are surrounded by houses so it's not very private. On the other hand, my parents live out in the country and have a two acre lot. Their backyard is equipped with a gorgeous deck with a gazebo, a pool, treehouse, a barn and is surrounded by trees. It's quiet and tranquil. They've had their share of wildlife in the yard including a black bear (eek!), deer and a family of chipmunks who hang out under the deck. I wish it was MY yard, but at least I can visit and experience it any time I want.
Yesterday (September 20th) was Rediscover Nature day. The challenge was to spend 1 hour outdoors with your kids. Did you participate? We did and it was great!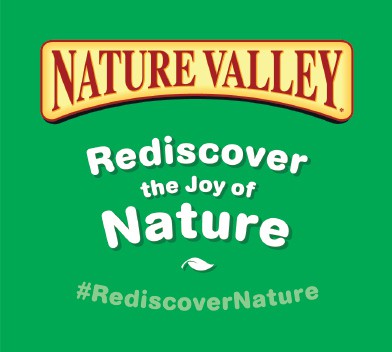 Our nature break went well over 60 minutes. It was a gorgeous day. We couldn't have asked for better weather. I was worried because it rained the day before. Thankfully, the sun was shining and there was barely a cloud in the sky.
We went over to my parent's house for a visit and explored the forest at the back of their property. It's dense with trees so the sun had a hard time peeking through.
John quizzed us on the different kinds of trees. I need to review my elementary science class notes because I had forgotten quite a few of them. Bridget was knowledgable though and could name them when I couldn't.
Bridget rollerbladed down the road while we followed behind on foot. My parents have access to a private beach for residents of their street. It was so peaceful and quiet.
On the way back to our car, we met up with a neighbours dog and stopped for a quick chat (and pet!).
At the end of the day, John said we should do this more often. I agree. Being outside in nature doesn't a cost a thing and is a great stress reliever. My daughter had a fun day and was glad that we all could spend it together.
I want my daughter to have a strong relationship with nature and to look back and smile when she remembers our family time outdoors. I have fond memories of my own childhood spending time on the Ottawa River and at my Grandma's farm.
Nature Valley asked three generations to share their childhood memories in the video below. The answers were surprising and you'll see just how much things have changed over the years.
Let's do our part to rediscover nature and keep that connection strong.
Don't miss out on Take Me Outside's giveaway to win a trip to Banff National Park to experience Banff and Lake Louise with your family! You can also win one of 10 Nature Valley Rediscover Nature Kits. It ends on September 30th.
There is still time to enter my giveaway for a Nature Valley Rediscover Nature Kit ($50 value)! Hurry though because it ends on September 24th.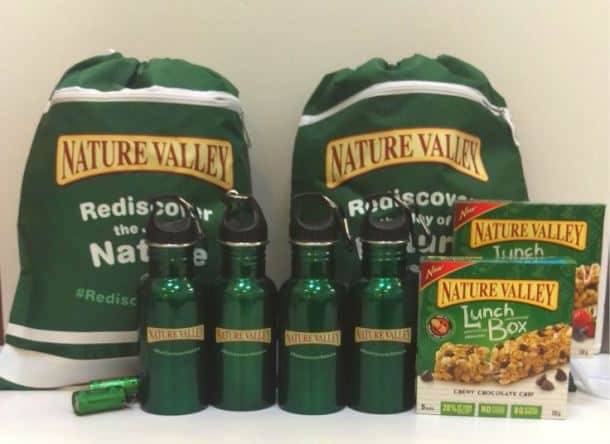 What did you do on Rediscover Nature Day?
Disclosure: I was compensated for this post. All opinions expressed are 100% my own.