Disclosure: I was compensated for this post. All opinions on this blog are my own.
I like to consider myself a fairly organized person. I love checking off my daily to-do list and giving every item a home to keep clutter in check. One key way I stay organized is meal planning. Folks, if you haven't tried it yet, you need to. It will save your sanity!
There are many ways to meal plan. You can use printables, bulletin boards with sticky notes or try my method, using my smartphone. The best app I've found for meal planning is Recipe Calendar. I only discovered it recently, but I'm loving all it's great features and I know you will too!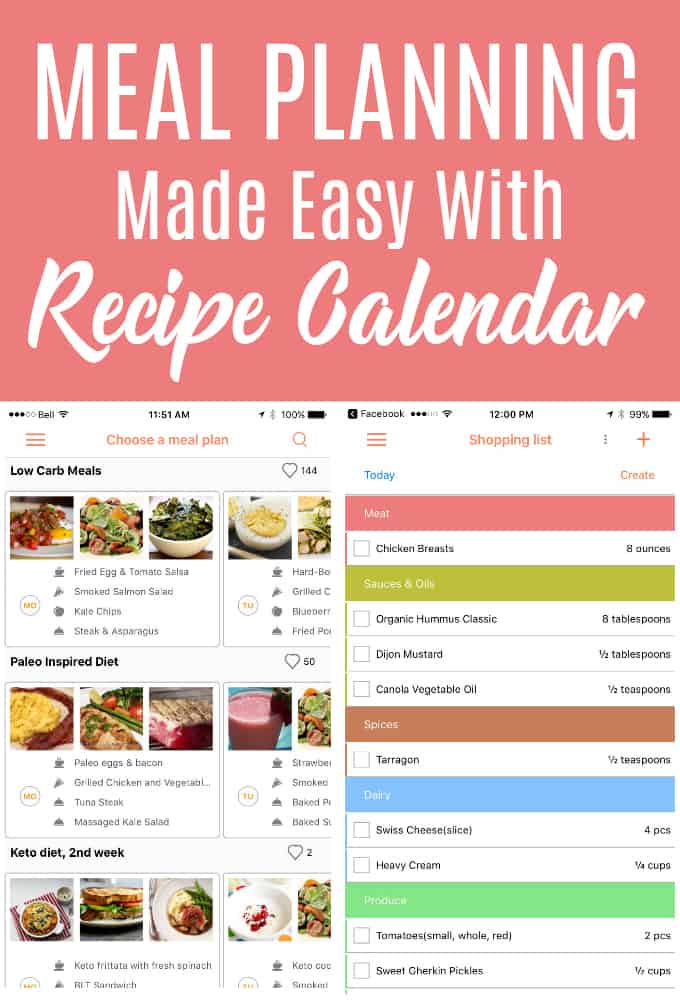 Why Use Recipe Calendar?
Recipe Calendar is good for beginners or seasoned meal planners. I have friends who want to meal plan, but don't know where to start. I'm telling them to try Recipe Calendar. It will help you be more organized and get out of that dreaded dinner rut.
Save Money
Before I started meal planning, I wasted so much money. I'd shop without a list (eek!) and throw whatever caught my eye into my cart. I'd end up throwing away so much food or losing items in the back of my pantry abyss. I remember standing in front of the fridge trying to figure out what to make for dinner. It was stressful and I dreaded dinner hour every night.
With meal planning using Recipe Calendar, you save money because you are only buying items you need and will, more importantly, actually use. Your pantry stays cleaner without all those extras you impulse purchased and you'll always know what is for dinner every night.
Easier to Follow a Diet
Recipe Calendar is also great for people following a specific lifestyle or diet. They have a variety of meal plans to choose from like Low Carb and Keto. They help you stick with food that you are allowed to eat on whatever plan you are following.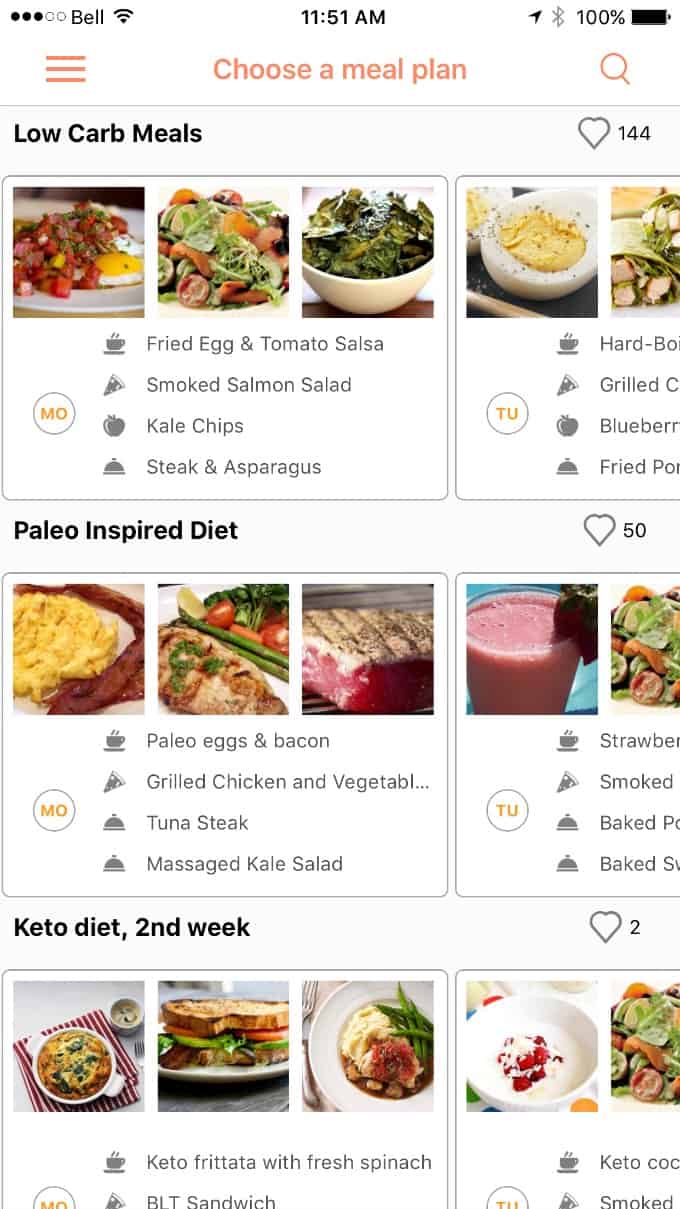 Geared for Busy People
Maybe you're thinking, I'm too busy and I don't have time to meal plan. I get it, but Recipe Calendar is geared towards busy people like you. You can quickly and easily get a whole week's worth of meals with an organized shopping list in a matter of minutes.
Helps with Budgeting
I'm a single parent on a budget so meal planning is a must. With Recipe Calendar, I'm only buying what I need by sticking to my list. I also don't have to throw away as much food. My fridge is a lot cleaner.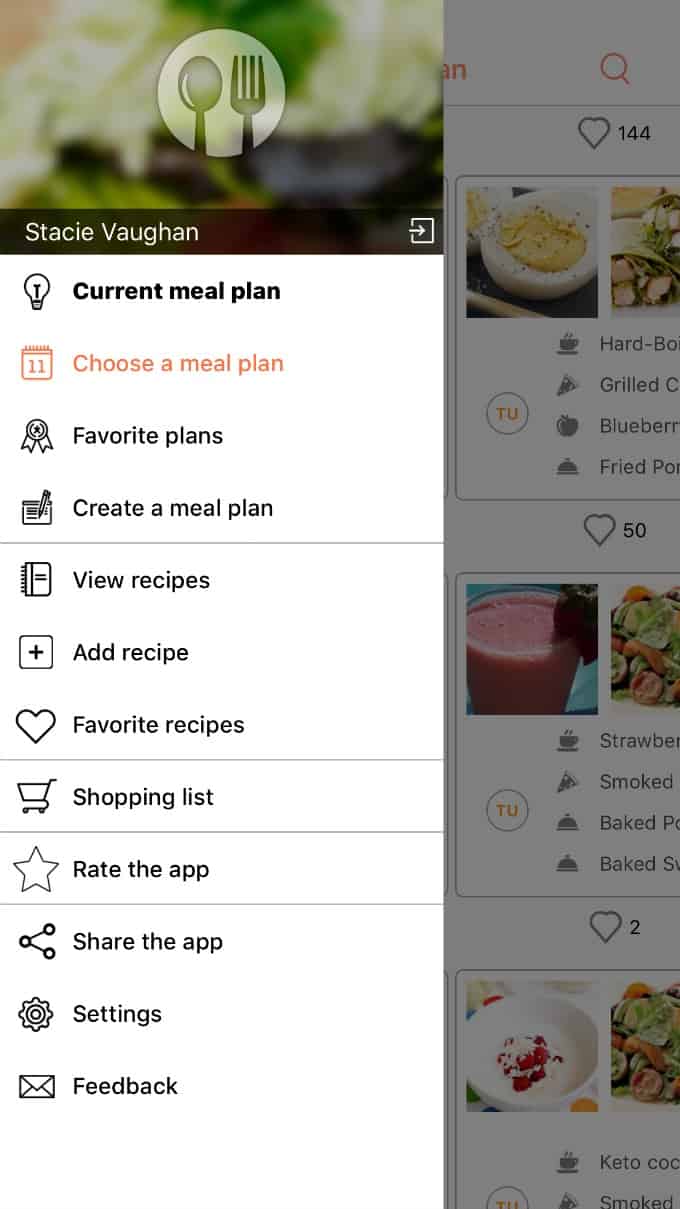 Why I love Recipe Calendar
Recipe Calendar has so many helpful features that make my life easier. Here is why I love using it.
1. Meal planning is painless. My smartphone is always with me so I can quickly pull it out to plan our weekly meals using Recipe Calendar. It does all the work for me. I don't have to print anything off the computer or write stuff down.
2. It has a large selection of recipes. No more dinner ruts here! With over 5,000 recipes to choose from, I never have to make the same meal twice unless I want to.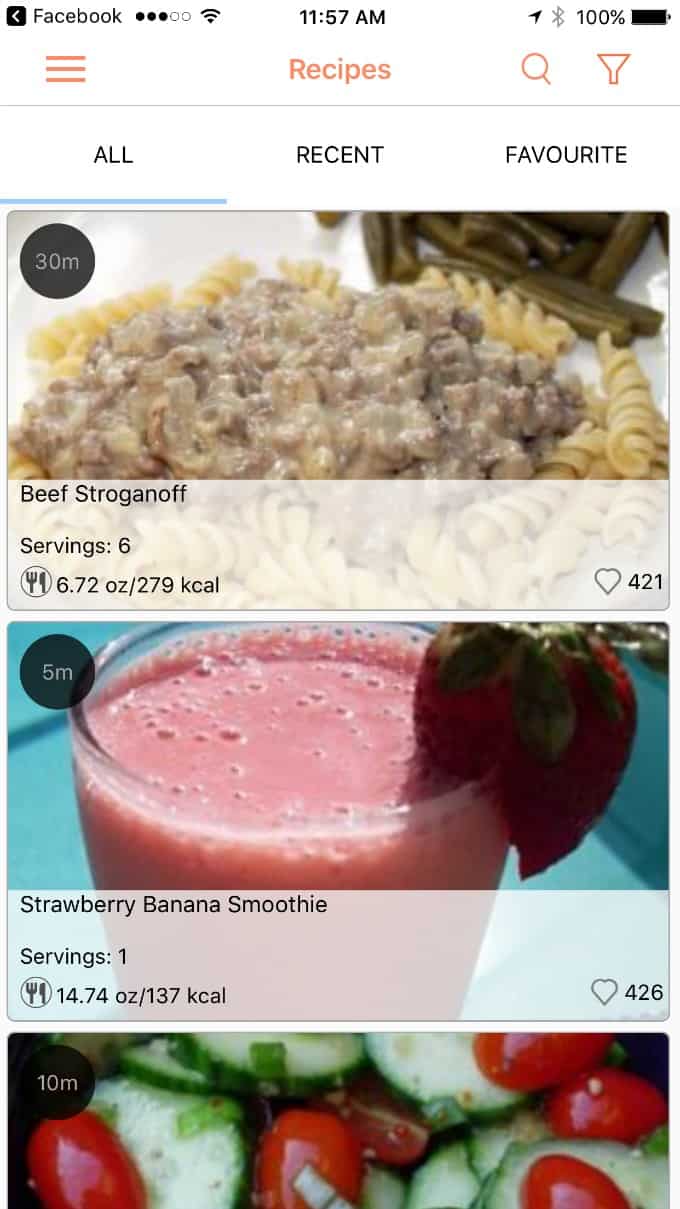 3. Recipes fit many lifestyles and diets. I started eating low carb again and love that they have a Low Carb meal plan to follow. They also offer vegetarian, paleo, keto, low calorie and many, many more.
4. Ready-made meal plans. I recommend upgrading to the Pro version so you can access the ready-made meal plans. They are great if you don't want to search through all the recipes to plan the meals yourself.
5. Add your own recipes and meal plans to share. If you create a recipe or meal plan that you are proud of, you have the option to share them with the community. I have a few family recipes that I'd be interested in adding. Why not spread the love so others can enjoy them too?
6. No monthly fees. Unlike some meal plans where you have to pay every month for the plan, you only pay once to use the Pro version. They also have a free version if you prefer to not pay, but I highly recommend upgrading. It's super affordable and worth the little bit of money it costs.
7. Create grocery lists based on your plan. Recipe Calendar will create a grocery list based on the meals for the upcoming week. They even organize them into categories so you can quickly pick up what you need at the store. Another cool feature is that you can send the grocery list to someone who is at the store now so they can pick up everything. I often forget my list at home, but always have my phone with me so I can quickly grab what I need when I'm shopping.
8. Delicious, easy to follow recipes. I appreciate that the recipes are organized into steps so I can follow along as I'm cooking dinner. The recipes I've tried so far have been hits!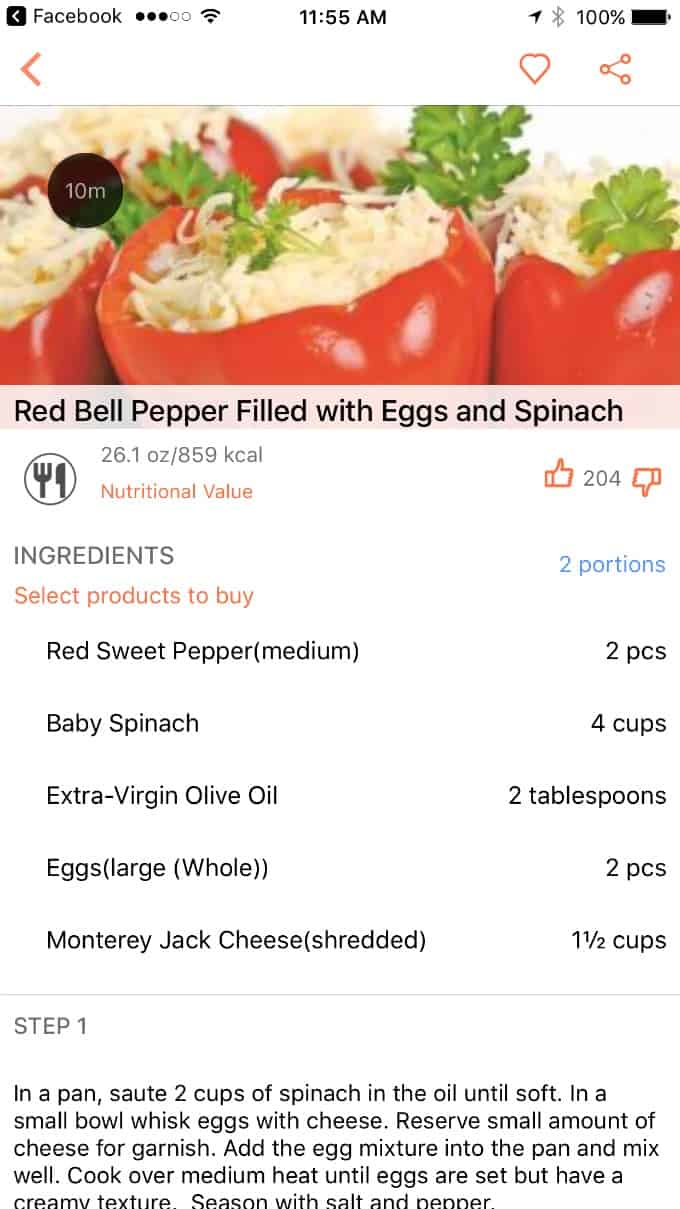 9. Nutritional Stats. Each recipe has nutritional information if you are counting calories. I'm not, but it's nice to see it there anyways.
10. Option to create your own meal plan. If you would rather create your own meal plan, you can easily do that with Recipe Calendar. I haven't done it yet, but I like that it's there if I ever want to try.
I think it's also important to mention that Recipe Calendar is not a "recipe app" where you only use it to find new recipes. It's a meal planning app with recipes.
Get Recipe Calendar
Have I convinced you yet? Download Recipe Calendar on Google Play or iTunes. If you give it a try, I'd love to hear what you think!