The holiday season wouldn't be complete without a personal message from Santa himself! I remember when I was a little girl I received a letter in the mail from Santa. I thought it was the most exciting thing ever that Santa took the time out of his busy schedule to reply to my letter. Fast forward to today and kids have even more ways to receive personal messages from Santa. Portable North Pole takes the magic up a notch with their personalized video messages and phone calls from Santa. They are a million times more exciting than receiving a letter in the mail. The best part is that they are super easy to make via their free mobile Santa app or on their website.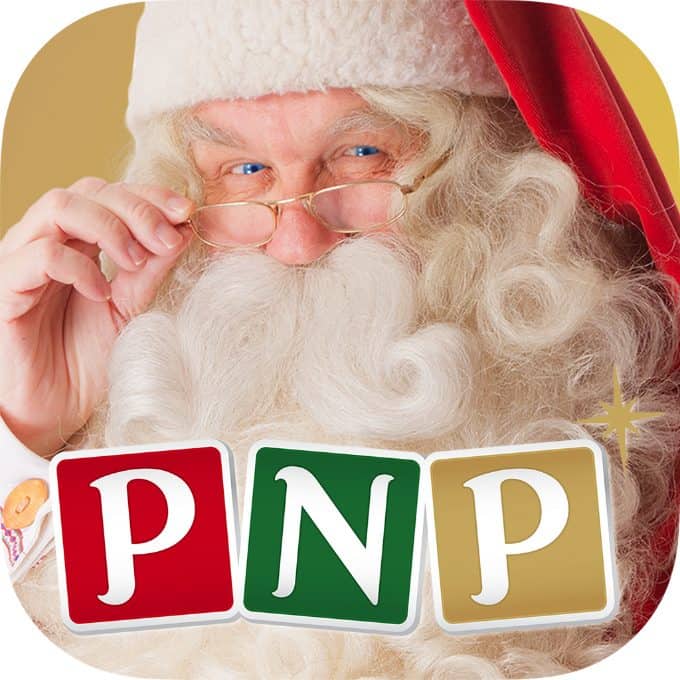 Portable North Pole
Portable North Pole has free videos for everyone so it won't cost you a penny to create one for your little one. They also have premium packages including the Video Pass ($9.99) or the Magic Pass ($13.99) with a few more bells and whistles. The paid options give you several video storylines to choose from like watching the elves work on your child's Big Book or see them busy with the reindeer on Christmas Eve. They also are more than 5 minutes long. In addition, there are also 20 different holiday phone message scenarios (ten new this year) encouraging children to adopt positive behavior.
I think everyone with younger kids needs to make one of the Portable North Pole Santa videos – free or premium! I have a Magic Pass and made one of the premium storylines, Your Special Gift is Ready, for my daughter, Bridget. Wait till you see how well done it is! I love it.

Pretty fancy, right? I was impressed by the quality and how professional it looks. Watching it with my daughter makes me feel like I'm right there with Santa and his elves at the North Pole. It's neat how Santa mentions Bridget by name and knows details about her life like what she wants for Christmas and important people/pets in her life.
How to Create a Portable North Pole Video
Kids don't have to know that mom or dad created the video. It's simple and quick to input all the details and the form walks you through each step. I uploaded photos and inputted her personal details throughout the process. Bridget's favourite part was when Santa shared a photo of her cat, Reggie. She thought it was neat that Santa knew so many of the details of her life. She still believes in Santa and I hope that magic will continue on for as long as possible.
After you create your video, you can share it on social media, email or download it to your computer. I hope you'll help me spread the word about this amazing service so every child can get their own personal video message this Christmas!
Like I mentioned, you have two options, free or premium. If you choose the Magic Pass like I have, you can create unlimited premium videos from their entire storyline line up. It also comes with special "Santa's Coming" video to watch on Christmas Eve and birthday messages. In addition, if you use the mobile app, you can capture your child's reaction to the video with the Reaction Recorder.
Portable North Pole donates 5% of all online sale proceeds to more than 40 children's hospitals around the world. They've donated more than $300,000 since 2012. That's just another awesome reason to try the Magic Pass!
Experience the magic today with a personalized video message from Santa! I hope you'll try either the free or premium videos from Portable North Pole and share with your kids. I'm sure they will LOVE them too. Create your video today!
Connect with Portable North Pole on Facebook, Twitter and Instagram. Download the mobile app on iTunes and Google Play.
Disclosure: I was compensated for this post. All opinions are my own.