Jumping in the swimming pool is a great way to cool off during the summer. However, it is not without risks. A pool can become a dangerous place for kids and safety MUST be a priority.
With drowning the leading cause of death for children ages 1-4, it's important you follow these pool safety tips for kids so everyone stays safe and has tons of fun!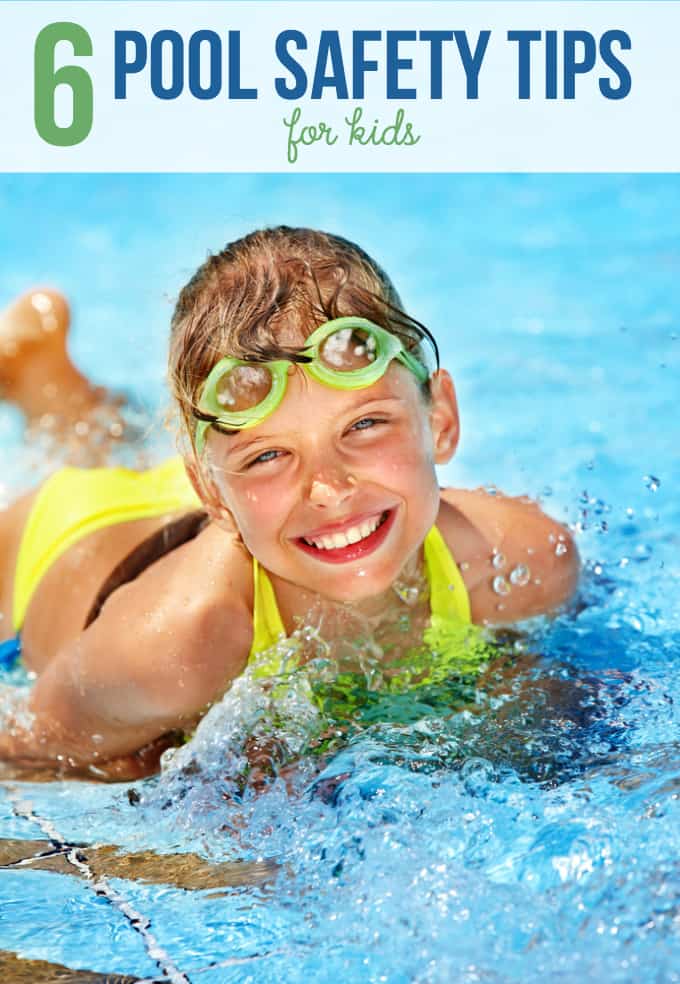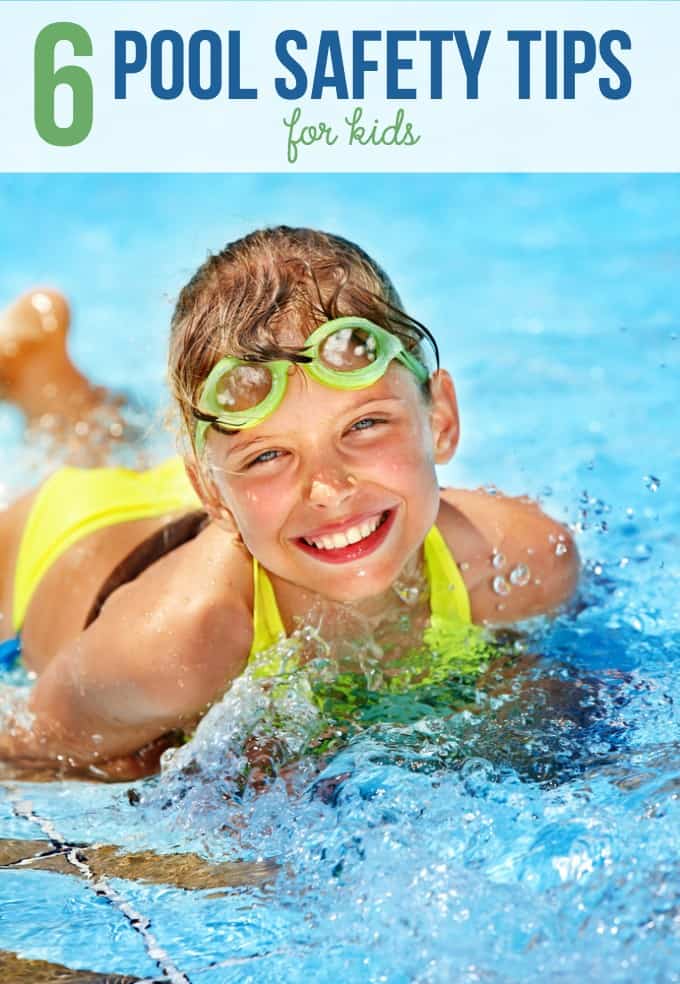 © pool image via Shutterstock
Pool Safety Tips
1. Learn how to swim. If your children will be exposed to swimming pools often during the summer, it's important they learn to swim. While the Canadian Paediatric Society doesn't recommend formal swimming lessons until age 4, there are classes that expose babies to the water where parents also participate. I had both girls enrolled as babies and they loved it! Bridget is currently in level 8 for her lessons.
It's important to know that even with swimming lessons, drowning can still happen. Make sure you follow the other pool safety tips even if your kiddos can swim!
2. The pool is off-limits when you aren't supervised. Ensure that your home swimming pool is fenced in and keep the gate locked at all times. Small plastic pools for young children should be emptied after each use to prevent accidental drowning. Make sure you kids know and understand that they can only swim in the pool when there is an adult present.
3. Supervise without distractions. When you take your children to the pool, be present in mind and body. Keep your cell phone in your bag, avoid leaving the side of the pool, and if possible, get in and swim with them. It only takes a minute or two for something bad to happen.
4. Always swim with a buddy. Teach your children to stay away from the water when they are alone. They should always have a friend or family member in the water with them when they are swimming to prevent accidents.
5. Never run around the pool. Though most pools are surrounded by concrete that would not be slippery, running gives you more risk of falling than walking carefully. It would be very dangerous to slip and fall into the water. Always model the behaviour by walking so your kids know to do this as well.
6. No pushing others into the pool. While it may seem fun or a joke to push someone in the pool, this can be a very dangerous action. Someone may be startled by the sudden movement and try to avoid going in the water, hitting his or her head or arm on the side of the pool as they fall. Also, if the child being pushed cannot swim, he or she may panic and gulp water. Not good!
Do you have any pool safety tips to add to this list?