Pasta salad is the perfect picnic food. You can prep it the day before and pop in your picnic basket when you're on your way. I think they taste even better the next day once the flavours have had a chance to marinate overnight.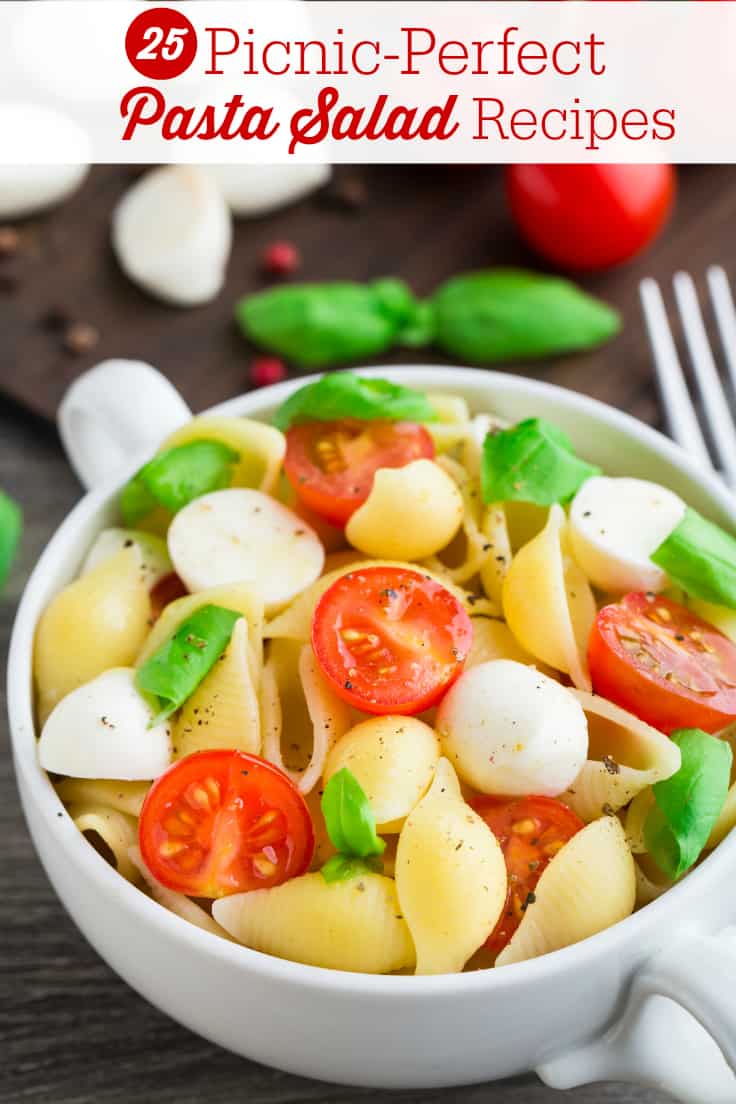 I have a few pasta salad recipes on my site already and have planned a few more over the coming months. I even made a Pasta Salad board on Pinterest if you are looking for more ideas.
I've rounded up 25 picnic-perfect pasta salad recipes for you to enjoy. I've bookmarked several recipes on this list to try out. They all look delicious!
Lemon-Mustard Orzo Salad with Shrimp and Asparagus
Super Simple Avocado Pasta Salad
Pesto Pasta Salad with Sundried Tomatoes
Spring Pasta Salad
Honey Lemon Pasta Salad
Some have creamy dressings while others are oil and vinegar based. I've made pasta salad both ways and it's a toss up to which way is better. I think it depends on the recipe!
Pasta often goes on sale so when it does stock up. I always buy a bunch when I see the price at $1 a box. My pantry is full of different kinds of pasta that I need to use up.
What is your favourite pasta salad recipe?