I'm a firm believer that your oral health plays a big role in your overall health. I brush daily, floss (most days) and regularly visit the dentist for cleanings and check-ups. Even when I didn't have insurance, I paid out of pocket to see the dentist because it was important to me. I've been lucky so far with my teeth and have had no major issues. I think it's partly because I look after my teeth and maybe too, good genes!
I recently started using the new Philips Sonicare FlexCare Platinum Connected toothbrush and I think it will be a game changer for me! It's a smart toothbrush that uses Bluetooth wireless technology to track your brushing and give you feedback in real-time via an app.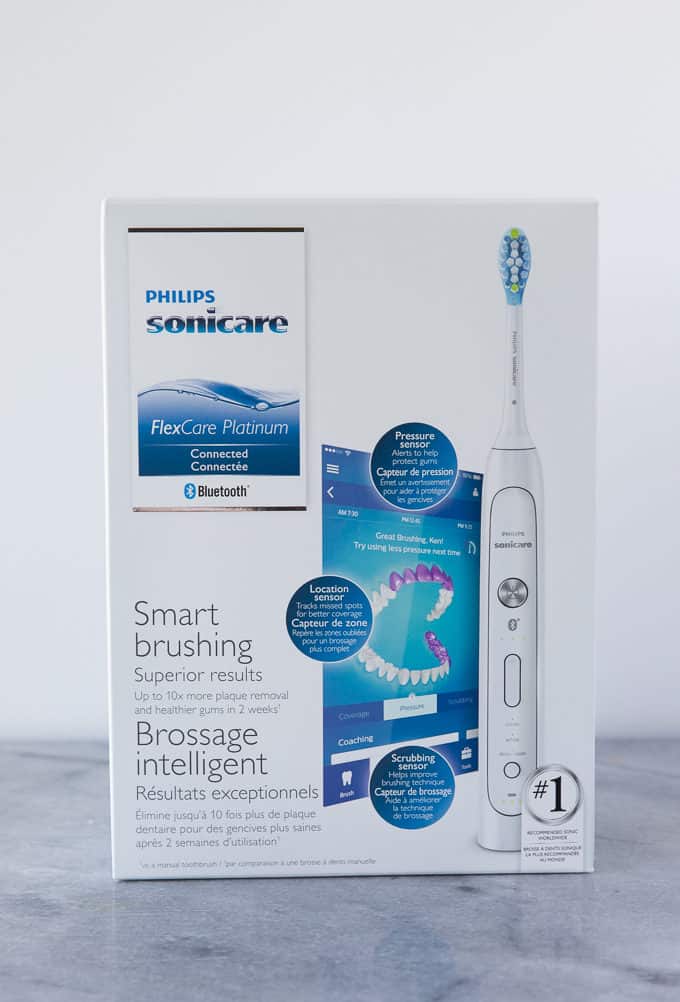 Philips Sonicare FlexCare Platinum Connected
In the past, I've been mainly using a regular manual toothbrush so this new toothbrush has been a real treat to use. I feel like I have a dental professional standing by my side giving me instructions via the brushing app! The toothbrush has sensors that can track your brushing location, pressure and technique and sends this info to the app as you are brushing your teeth. How cool is that?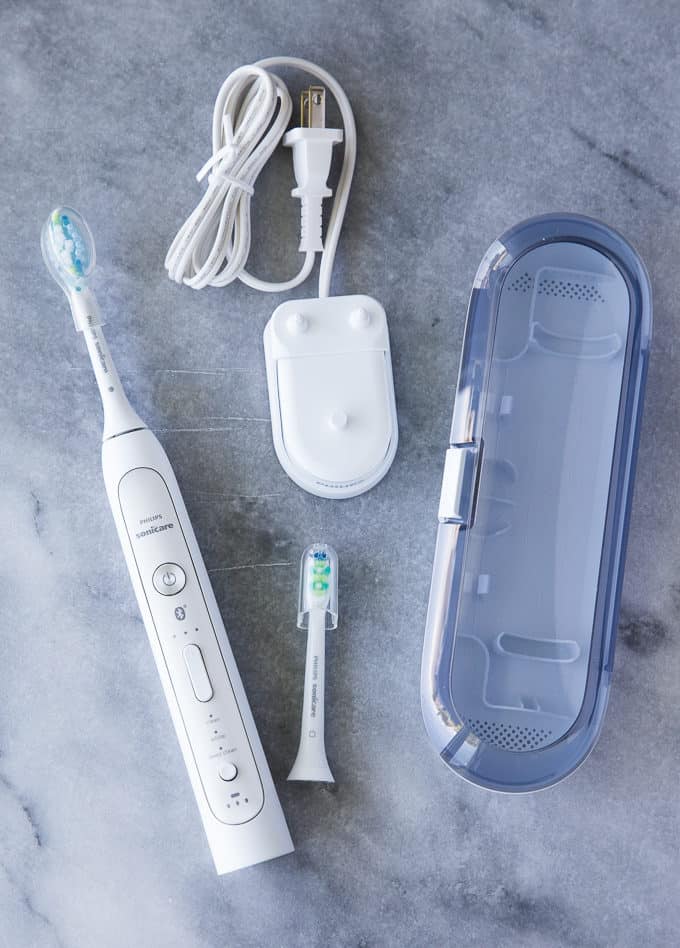 I bring my phone with me to the bathroom and open the app. Then, I turn on the toothbrush and start brushing. The app tells me via an interactive diagram of my teeth where I should be brushing and for how long. It also tells me if I'm applying too much pressure. I feel like I'm improving my brushing technique each time I use it.
The toothbrush has three brushing modes: Clean (for an everyday clean), White (for stain removal) and DeepClean (for an invigorating clean). I've been using Clean so far, but I'd like to try White to see if it would help with the coffee stains on my teeth.
I find it very comfortable to use and not at all bothersome to my teeth. You can pick the intensity level to suit your teeth.
I like the Touch-Up program that gives me a chance to fix any spots I missed when I'm brushing my teeth. I struggle with getting my back molars completely clean and am working on that goal. When I saw the dental hygienist last, she told me most of my plaque was built-up back there. I know it's an area that I need to focus more on.
The brushing app also allows you to choose a goal and work towards achieving it each time you brush your teeth. I set mine as a Plaque Removal Goal since I already know from previous dental appointments that's where my issues lie. I felt bad at my last visit because she spent so much time scraping the plaque off my teeth! And that was with me brushing daily. I'm hoping at my next appointment, she will see a change in my teeth and won't need to spend so much time cleaning them.
The app will also highlight any areas in your mouth that require extra focus so you can give them more attention when you brush your teeth. Thankfully, I don't have any areas that need extra special care. I'm glad to know that feature is there in case any arise.
I just started using the toothbrush so my brush head doesn't need to be replaced any time soon. The app also monitors its performance and gives you an alert when it needs to be replaced.
I was looking around in the app and saw a feature that allows you to share your data with your dental professional. I'll have to ask mine on my next visit to see if they are interested in doing that with me.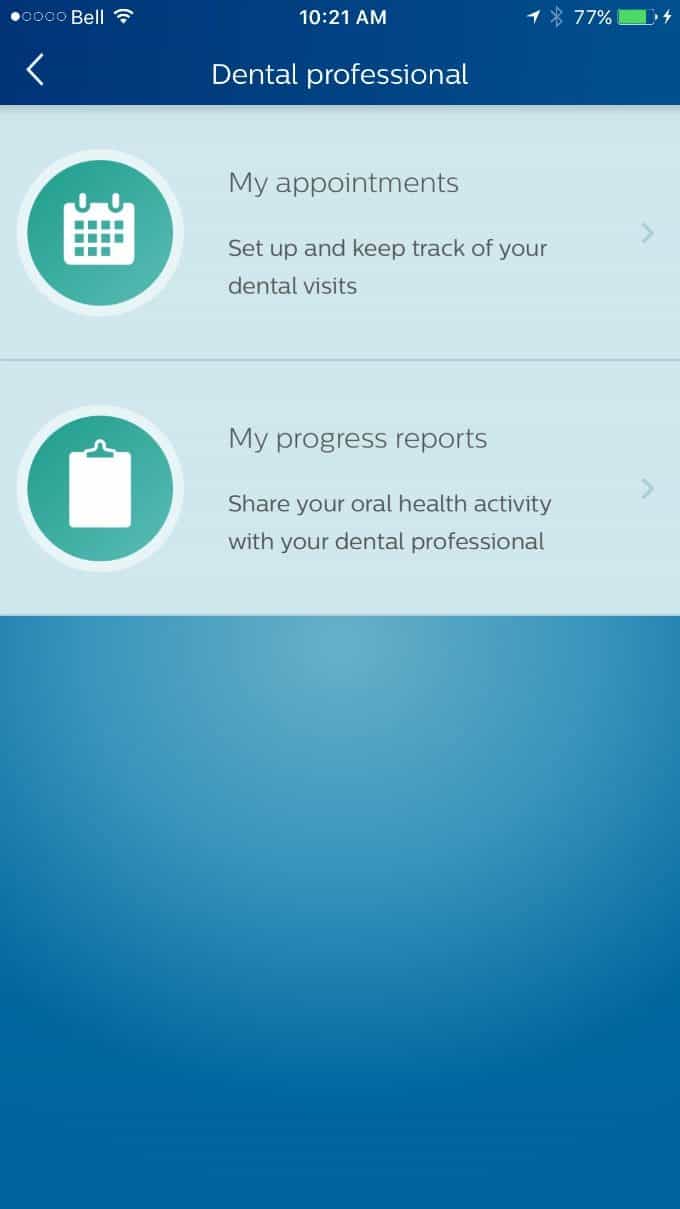 I'm excited to see my results after using the Philips Sonicare FlexCare Platinum Connected for a few months. I plan to see my dental professional and get their feedback to see if anything is changed. Stay tuned for another blog post coming up with an update on how I'm doing and what the dentist said!
This post contains affiliate links.
You can also buy it on Amazon.
Disclosure: I was compensated and received product for this post. All opinions are my own.