My pantry wasn't always a disaster. I cleaned it out in the Fall and *thought* I had it organized. It turns out the way I had it set up was not working for me! It became a disorganized mess. I couldn't find anything! I was baking and searched for 10 minutes for vanilla extract. I knew that I had to fix this issue or it was going to drive me crazy! I love to cook and spend time in the kitchen. I do not like wasting time finding ingredients. I decided it was time for a new project and I'm sharing with you how organize your pantry!
Over the last few months, I've been researching pantry storage products and slowly picking up items as my budget allows. This past week, I set aside several hours to tackle this big job. My kids were gone for the day and the house was quiet. It was the perfect setting for me to get it accomplished without interruption.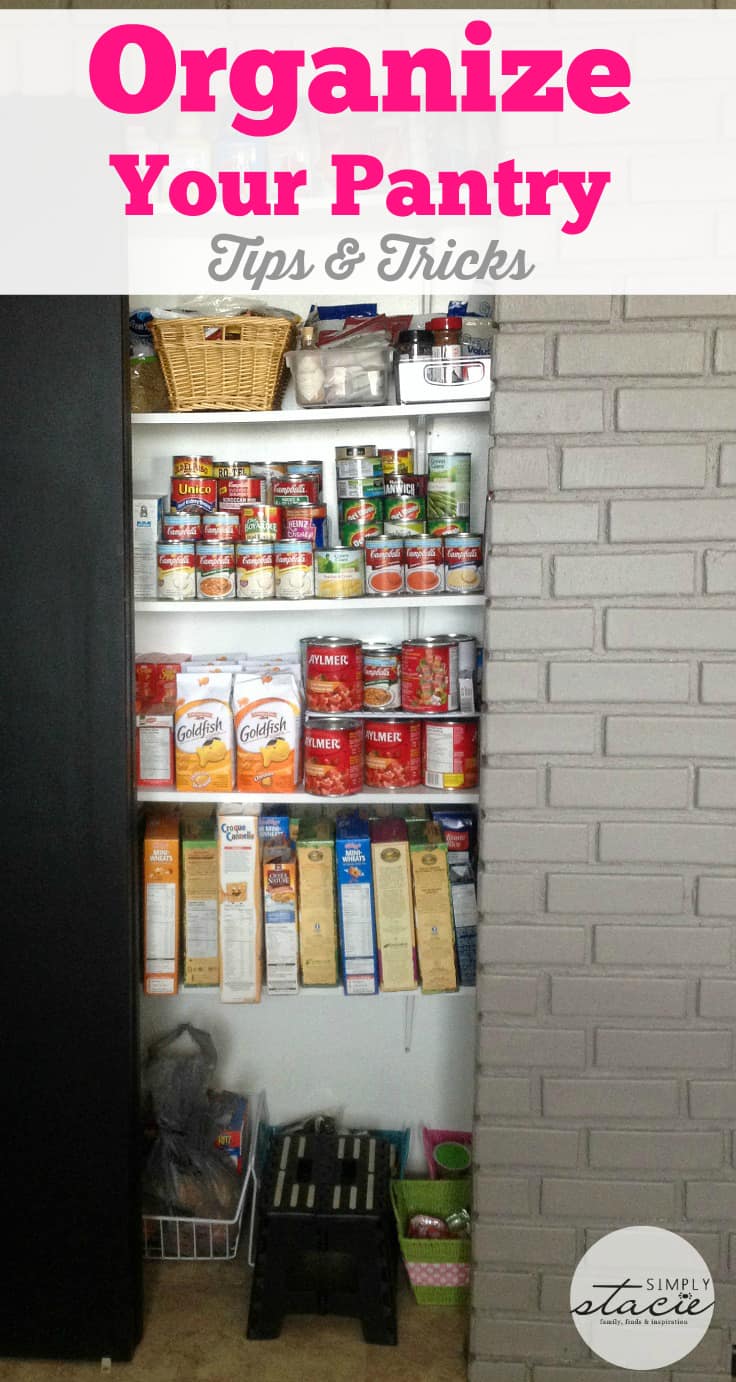 How to Organize Your Pantry
This photo below is one of the before photos. As you can see everything is just crammed in there somewhat precariously. Pull the wrong thing out and you could be in for it!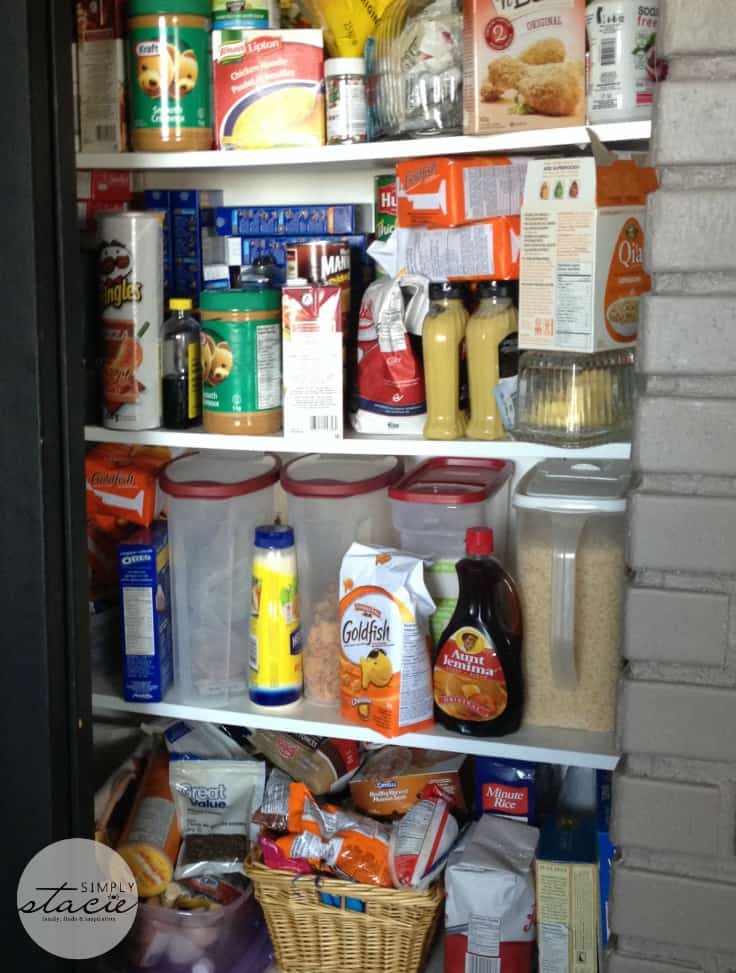 Baking supplies were mixed with cans, cereal in the bread basket and cake mix galore! No wonder I couldn't find anything.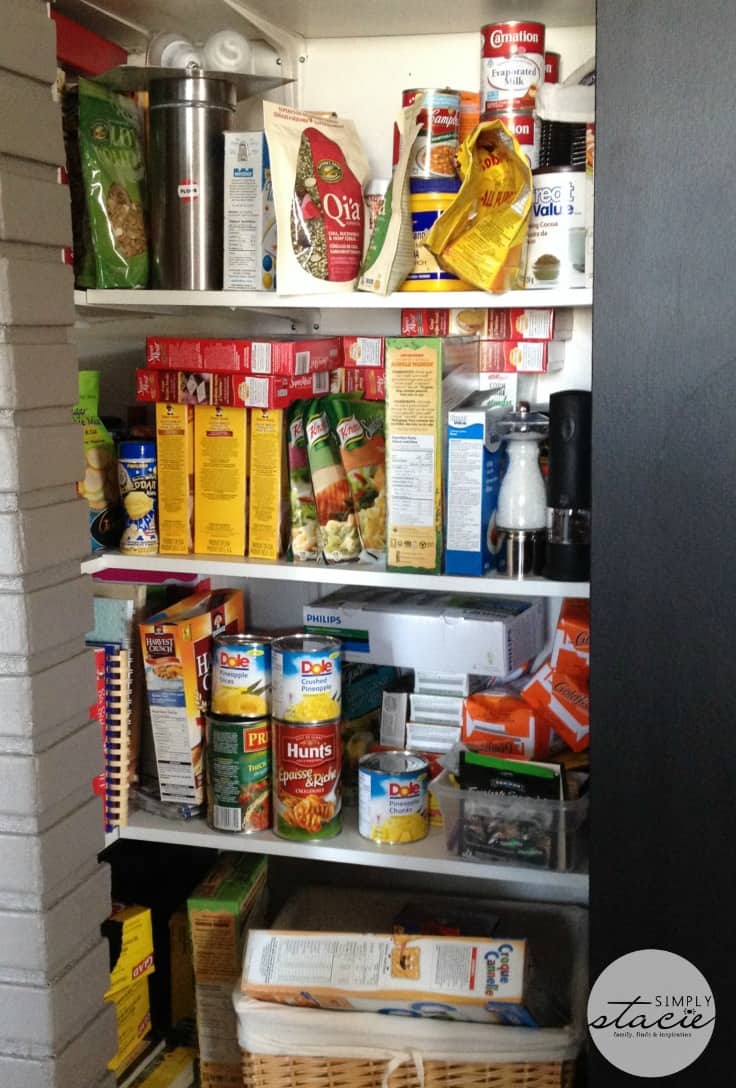 Today I want to share with you a few pantry-organizing tips and tricks. I survived and my pantry looks great now. If your pantry needs some help, pay attention!
1. Prepare ahead of time. Keep an eye out for sales on products you can use for pantry storage. I bought a few different items from Bed, Bath & Beyond and Walmart over the past couple months. I bought some InterDesign® Cabinet Binz™ Plastic Bins, Copco Non-Skid 10-Inch Cabinet Organizer, Medium Cabinet Shelf and a Grayline Stacking Basket. I already owned some baskets and was planning to continue using them as well.
2. Start with a clean kitchen. I can't work in a mess so I made sure my kitchen was clean before I began. I knew it would get messy as I started organizing, but I didn't want to add a mess on top of another mess!
3. Empty one shelf at a time. I know some people recommend emptying the entire pantry and then starting. I didn't have the room to take everything out of the pantry and spread all over my kitchen. I emptied one shelf at a time, cleaned it and then decided what I would items would call it home.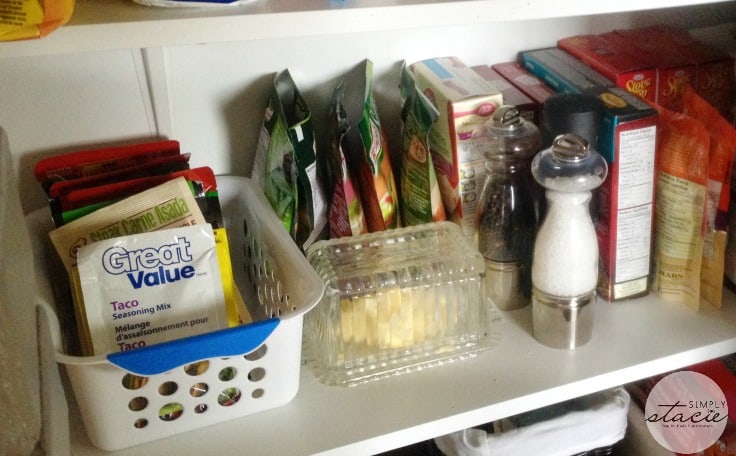 4. Keep a garbage bag handy. I never realized how much expired food I had. I checked the dates on everything and threw away anything that was no longer good. If you have items that are still ok to eat, but that you don't want anymore, make a box to donate to your local food bank.
5. Stack your cans. I love the 3 tier cabinet organizers! I picked up one at Bed, Bath & Beyond and the other one at Walmart. I love that I can actually see what items I have now!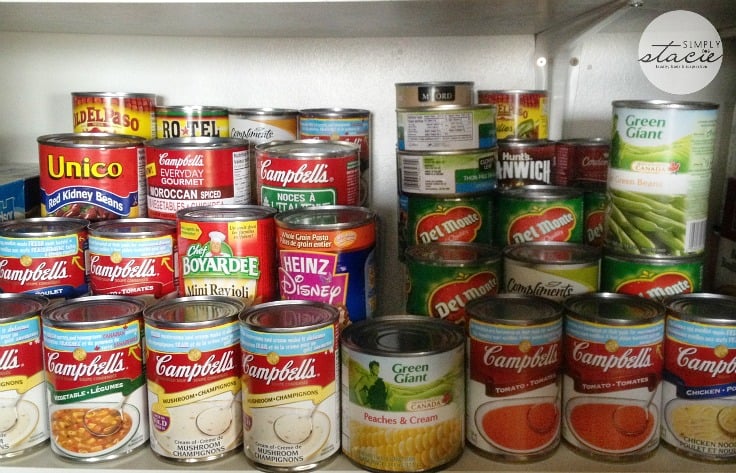 6. Use baskets and bins. You can buy pantry storage containers or use just a regular plastic container with out the lid. I used a variety of baskets and bins to group together like items. I have baskets for baking items, spices, snack foods and sauce packets. It's more compact to store them together this way.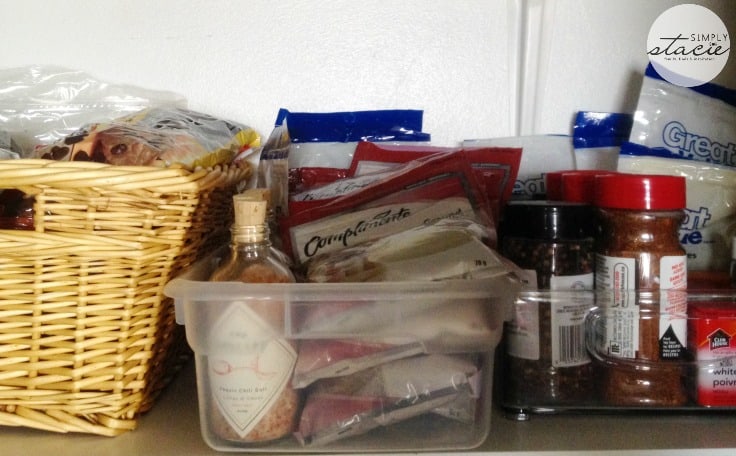 7. Store like items together. All my cans are stored together in one spot now rather than strewn on different shelves. I also have keep all the cereal, pasta, baking items and snack foods grouped together. Everything in its place and place for everything!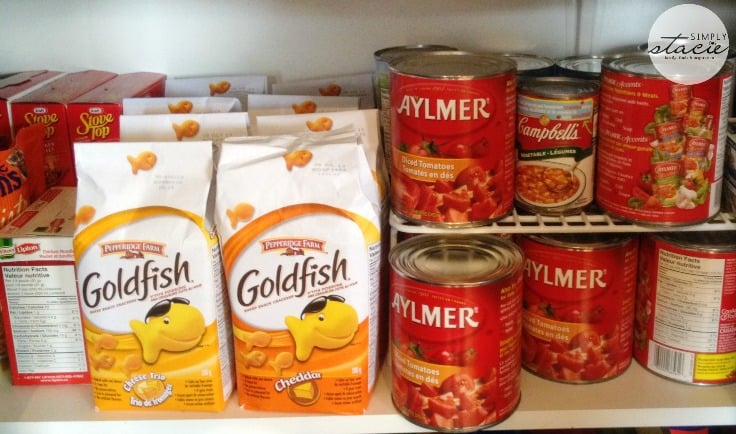 8. Store items you don't use regularly on the top shelf. There's no need for these items to take up the prime real estate. Put them at the top so they are still in reach when you need them. It's better to keep the products you use regularly on the shelves at eye level.
I was beat after spending hours doing this huge job, but the end result was so worth it! I love how I know where everything is now. Now the focus will be on maintaining this organization. I don't want to have to organize the pantry anytime soon and am determined it will stay this way.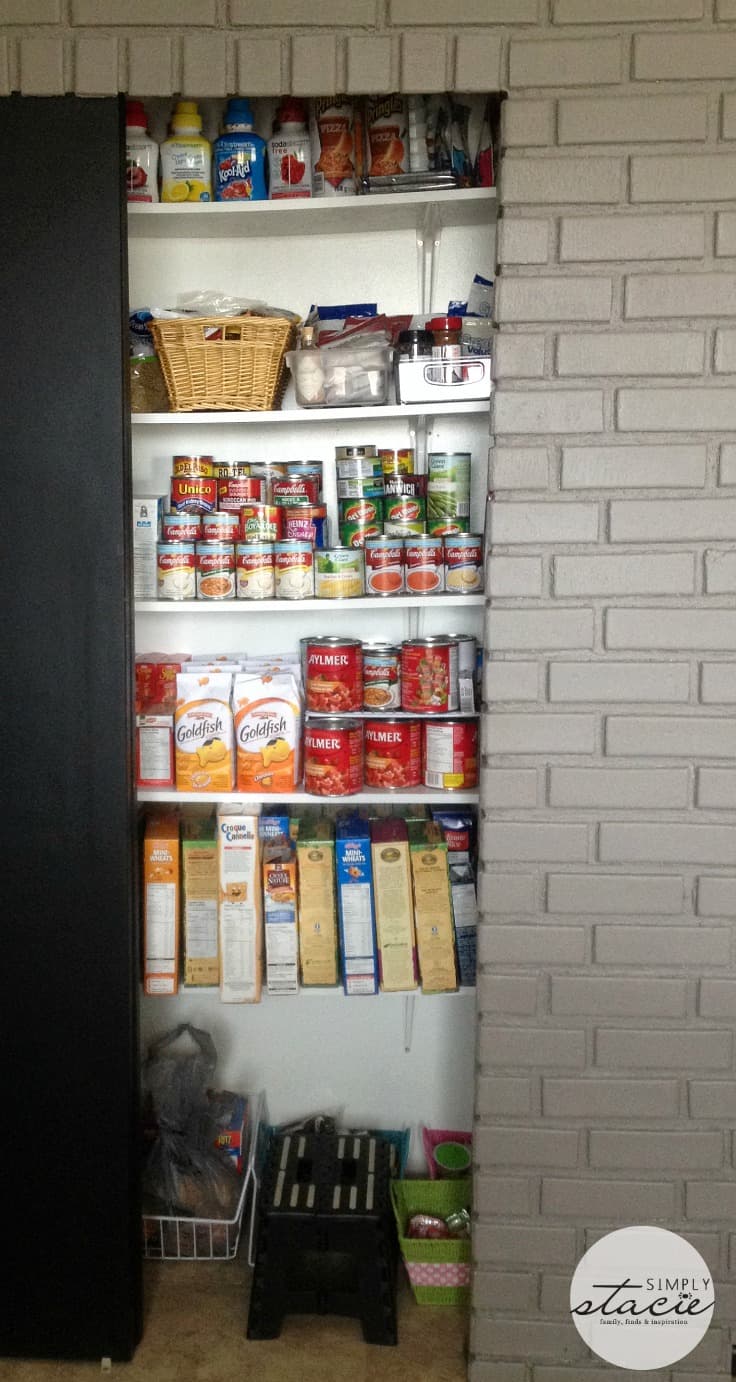 Have you organized your pantry recently? I'd love to hear any tips or tricks you have!