This is a sponsored post written by me on behalf of Alcon. All opinions are 100% mine.
Aging is inevitable. Sometimes I still feel like a teenager trapped inside an older body. Despite having a youthful outlook on life, I can't stop the signs of aging from creeping up on me. I'm in my late 30s now and am noticing slight changes almost every day. I have the beginning of wrinkles around my eyes, more gray hair and my eye sight is worsening. I'd like to maintain a youthful appearance as long as possible. I dye my hair on a regular basis, take care of my skin and have an appointment booked with my optometrist to check on my eyes. I plan to be proactive and take whatever measures I need to in order to look and feel my best.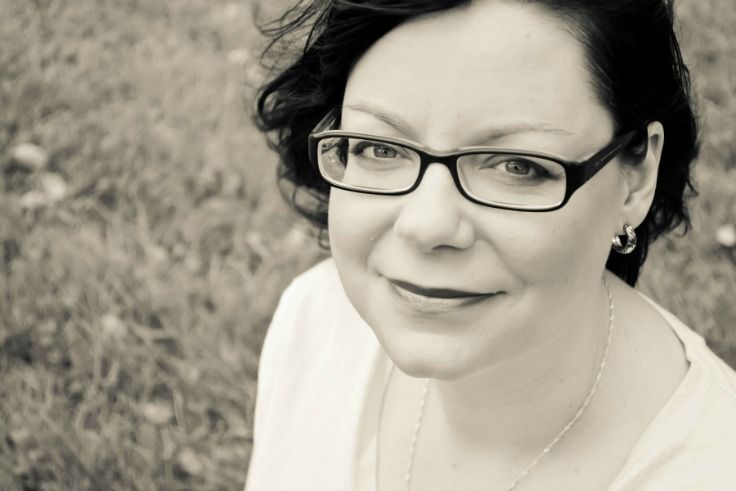 I'm not alone in my endeavors. Alcon, the global leader in eye care and a division of Novartis, partnered with Jacksonville University and aging expert, Dr. Heather Hausenblas to conducted a survey to better understand people's perceptions and attitudes of aging among the US Gen X population (ages 38 to 54). The findings were quite interesting and I found myself nodding my head in agreement as I read through. Have a look at the key findings:
Although the majority of adults value looking younger (68%), almost half do not feel younger than their current age (49%).
To help feel younger, many adults are taking important steps, such as dyeing their hair (42%) and wearing youthful outfits (37%).
Facelifts and teeth whitening are seen as some of the most expensive ways to look younger. Yet, the majority of adults have overlooked a simple and easy solution to help look younger – removing their readers.
The survey showed that one in four adults think reading glasses makes you look at least 10 years older. However, 50% of adults wear them.
Nearly half of Americans surveyed (49%) said they would consider avoiding reading glasses if they knew it made them look older.
I've worn glasses my entire life. When I was a teenager, people said they made me look older and more mature. Back then, it was a GOOD thing. Now? Not so much. I need to be able to see, but I also don't want to look older than my current age!
Have you heard of the eye condition, Presbyopia? It often begins in your early to mid-40s and involves the gradual loss of the eye's ability to actively focus on close objects. The first signs are eyestrain, difficulty seeing in dim light and problems focusing on small objects or fine print found on items like smart phones, computers, books or menus. Almost 1.7 billion people around the world have presbyopia with the numbers expected to jump to 2.1 billion by 2020. My mom has this condition and wears reading glasses. She can't even read a text message without them!
I'll be informing my optometrist about these changes when I see him at my appointment.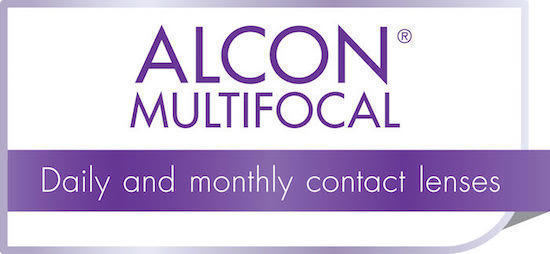 I recently learned about a simple option to help people look the age they feel and correct presbyopia. Alcon's Multifocal contact lenses are available in a range of prescription strengths to blend across the lens.
AIR OPTIX® AQUA Multifocal contact lenses can be used for daily wear for up to 30 days or extended wear (24 hours) for up to six nights. Their unique technology provides for comfortable wear through the entire period.
DAILIES® AquaComfort Plus® Multifocal contact lenses are daily disposable lenses you discard after one day of wear. They use blink activated moisture technology for a comfortable wear throughout the day.
If you have presbyopia and want to ditch your reading glasses, Alcon Multifocal contact lenses are a great option. You'll be able to see and look fabulous!
Visit LoseYourReaders.com to learn more about Alcon Multifocal contact lenses and receive a Free† Trial.
Do you think someone looks older or younger with reading glasses?
*High oxygen transmissible lenses. Dk/t=138 @ -3.00D. †Eye †Eye exam may be required. Professional fees may apply. At participating offices.
Important Information for AIR OPTIX® AQUA Multifocal (lotrafilcon B) contact lenses: For daily wear or extended wear up to 6 nights for near/far-sightedness and/or presbyopia. Risk of serious eye problems (i.e., corneal ulcer) is greater for extended wear. In rare cases, loss of vision may result. Side effects like discomfort, mild burning or stinging may occur.
Ask your eye care professional for complete wear, care, and safety information.