The struggle is real. That is, the struggle to get your kids to sit still so you can apply sunscreen. Little kids want to go, go, go and who can blame them? The sun is shining and they can't wait to get outside to have fun. As a mom, I had to make sure their skin was protected. I've endured tears and temper tantrums and I'm sure I'm not alone. They say you need to pick your battles and I always made sure that my kids were wearing sunscreen. It was a battle worth picking to win.
Last month, I shared some of my mom hacks to get your kids to wear sunscreen as part of my partnership with Banana Boat as one of their ambassadors. As promised, I have more tips to share with you today. Like I mentioned before, my kids are older now so the job is much, much easier. These mom hacks are great to try if your kids are younger and having issues getting sunscreen on your kids.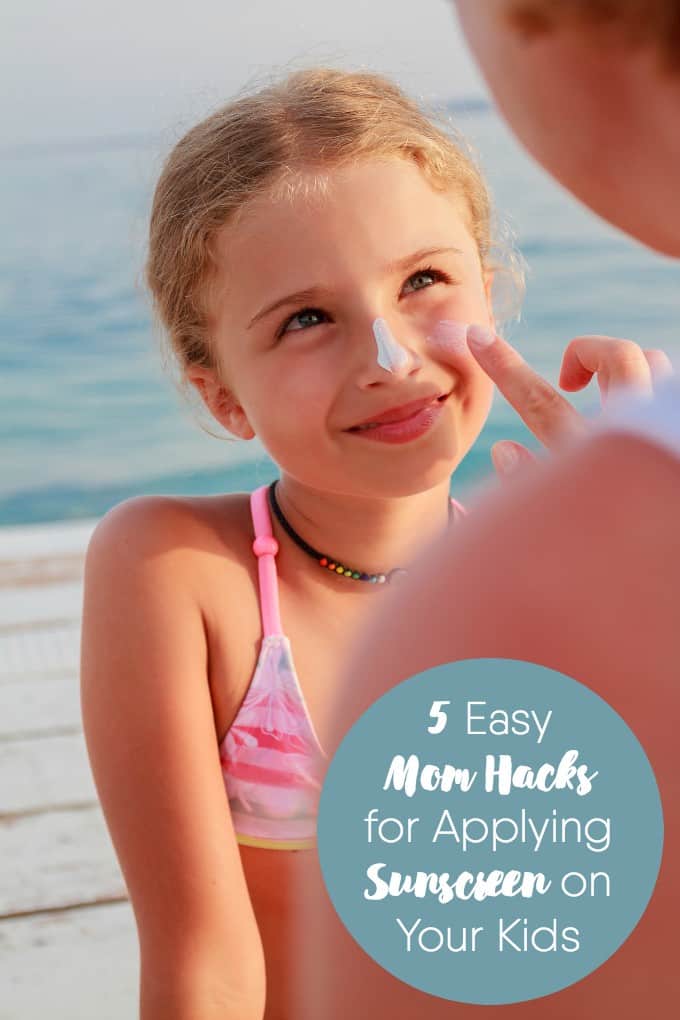 1. Be a role model. Your kids are watching. Let your kids watch you when you are applying your sunscreen and tell them why it's important to wear it. After you're done, tell them it's their turn and hopefully, they'll be more willing for you to apply it on them too. Make it a part of your regular routine.
2. Make it a race. Set your kitchen timer or stop watch and get your kids to watch the clock as you apply their sunscreen. Kids will see that it doesn't take long to do and it will be fun for them to see if you can beat the clock.
3. Sing a song. You can either put on a favourite CD and sing along or sing a cappella. Ask your kids to pick a song they like and they can listen to you sing while you apply their sunscreen. My grandma used to sing "Mairzy Doats" to me and I used to sing it to my girls too.
4. Play connect the dots. Dab sunscreen on your child and then make a game of connecting the "dots". Kids can tell you what dot to start with and you can zig zag all over until the sunscreen is applied.
5. Store the sunscreen in a cooler at the beach. Instead of leaving the sunscreen in your bag where it can heat up from the hot sun, keep it cool in the cooler. It will feel cool and comfortable when you need to reapply it during the day.
As for what sunscreen to choose, I recommend Banana Boat SunComfort Lotion. It offers broad spectrum UVA/UVB protection and it also helps prevent sand from sticking to the skin. It easily brushes off from skin making it a must-have sunscreen for the beach!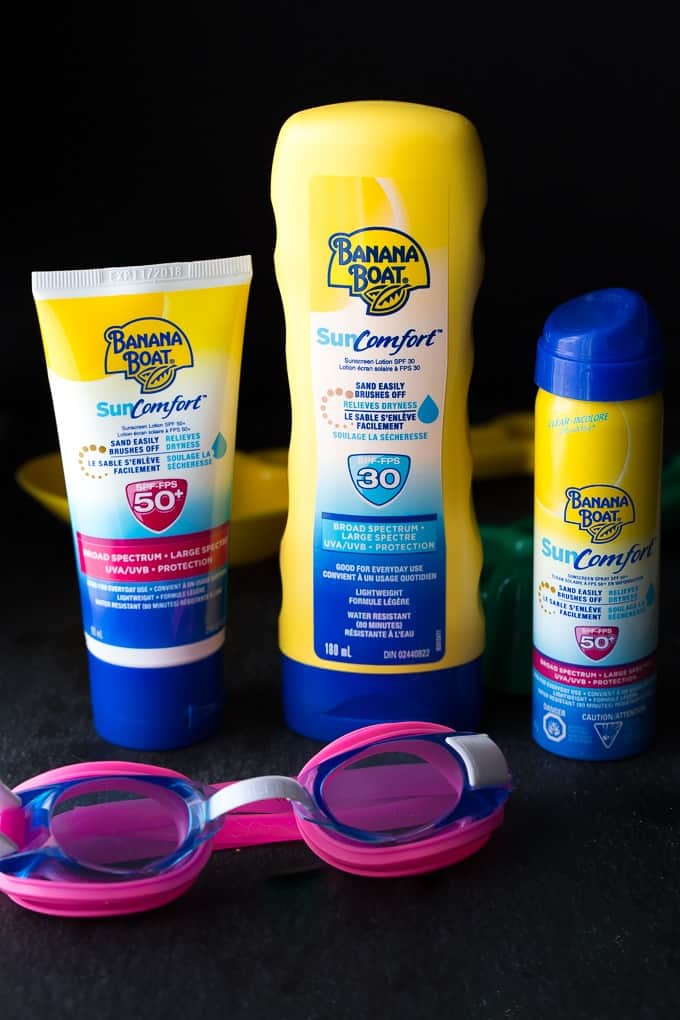 It's perfect for everyday use and helps to relieve dryness caused by the sun, chlorine and salt water. I like that it is water resistant for up to 80 minutes since summer and swimming go hand in hand.
It's available in SPF 30 and SPF 50+ and also comes in a handy travel size lotion and continuous spray. Look for the new Banana Boat SunComfort line of products in major retailers across Canada.
Before you go, make sure to enter the My Best Summer Hacks Contest. Banana Boat is giving away $2,500 to put towards a family vacation of your choice! Visit Banana Boat on Facebook and fill out the form sharing your top tip for summer fun. Your tip could be featured as the Hack of the Week. Good luck everyone!
What are your mom hacks for getting kids to wear sunscreen?
Connect with Banana Boat Canada on Facebook.
Disclosure: I was compensated for this post. All opinions are my own.