Let's talk about mom guilt. It's something we all feel, but rarely ever talk about. For me personally, I feel mom guilt every single day. I know it's because I'm way too hard on myself. I try to do what's best, but sometimes, I just don't have the energy and that brings on the guilt.
I'm the mom who puts on a movie when her young daughter wants to play and said let's watch this together. I wanted to relax instead of walking to the park.
I'm the mom who skips ahead on the bedtime story to get to the end faster and hopes that my little one won't notice.
I'm the mom who feels bad when she has to work when she knows her kids want her attention.
And lots, lots more! I could write a novel if I were to list every little thing I feel guilty about, but I'll spare you the details. Just know that I totally understand what mom guilt feels like.
A new ConAgra Foods survey of 1,000 moms had some interesting findings I could relate to. They include:
75% feel time-strapped as a mom
58% feel guilty about not spending enough quality time with her family, and wish they felt less guilty as a mom
58% said they don't have enough time to cook from scratch
I'm sitting here nodding my head as I read these over. I always feel like there is never enough hours in the day to conquer my to-do list. I feel bad that I can't spend more quality time with my kids and would love to stop feeling so bad about it. Lastly, I'd love to be able to cook from scratch every day, but that just isn't happening!
Meal time stress is a big source of mom guilt for me. I want my kids to eat well, but I don't have a ton of time (or energy) to prepare meals. The easier the meal is, the better.
I asked myself why is that a bad thing? It's really not at all. Marie Callender's knows that dinnertime is a big source of mom guilt and are standing with us moms in their #EndMomGuilt campaign. They want to get people talking about the concept of "mom guilt" and how it's something we all feel and that there is no shame in that. They also want to remind moms to stop being so hard on themselves.
Check out their latest video in the #EndMomGuilt campaign.

If you like simple dinner ideas, try Marie Callender's frozen entrees. My family loves their Three Meat Lasagna! It's a twist on the classic lasagna with beef, sausage and pepperoni layered between tender pasta noodles and loaded with four Italian-style cheeses. It's so yummy!
I like it because it's quick and simple to make with literally no prep work. You can prepare it in the oven or microwave. If you use the latter, dinner is ready in just 15 minutes! Enjoy the mouthwatering taste of homemade lasagna in just a fraction of the time. My family doesn't know that I didn't spend the entire day making it. It would probably take me hours to prepare a similar lasagna from scratch and I'm just not going there on a busy weekday.
Marie Callender's has six yummy savoury frozen entrees for your family to enjoy including:
Three Meat Lasagna (highly recommended!)
Chicken Lasagna
Creamy Chicken Alfredo
Scalloped Potatoes in Creamy Cheese Sauce with Ham
Creamy White Mac
Hearty Three-Meat Marinara
I bought a few of them on a recent shopping trip to serve during the week when I'm strapped for time. My family is fed and happy and I'm not stressed out trying to prepare dinner for everyone. It's a win-win.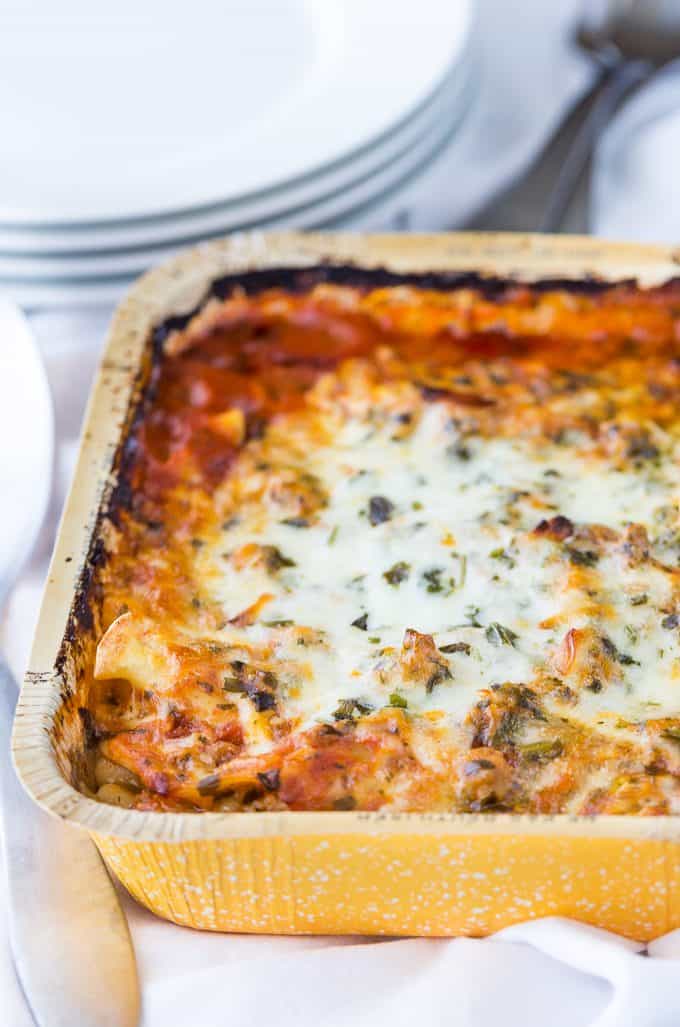 Let's work on making simpler choices in the kitchen (and in life, in general!). Do what works for you and your family. Know that you can take off some of the dinnertime stress by preparing a high quality, delicious meal with Marie Callender's meal entrees and feel good about serving them to your family.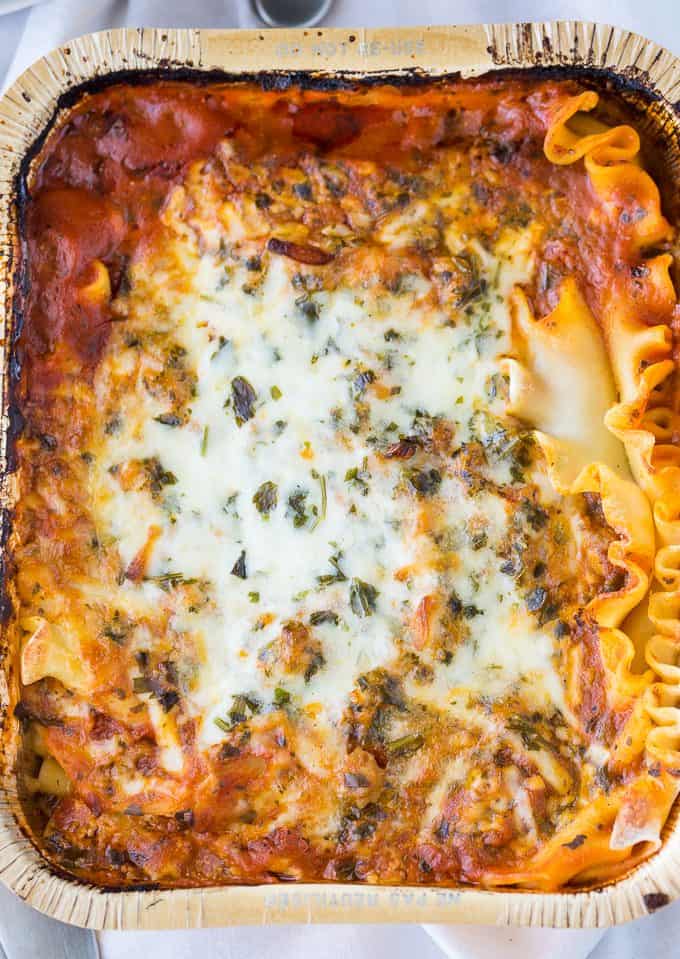 Marie Callender's frozen entrees are now available at grocery stores across the country. I hope you'll try them out. Visit Marie Callender's website for more info.
Join the #EndMomGuilt conversation online via the Marie Callender's Facebook page or YouTube channel. Watch the first video in the #EndMomGuilt campaign below.

Do you ever feel mom guilt about mealtime in your home? How do you overcome it?
Disclosure: I was compensated for this post. All opinions are my own.