If you know me at all, you know I'm a huge fan of subscription boxes. FabFitFun is a subscription box for all lovers of beauty, fitness, and all things pretty! Moms especially will love FabFitFun because of its affordability, convenience, and diversity of products.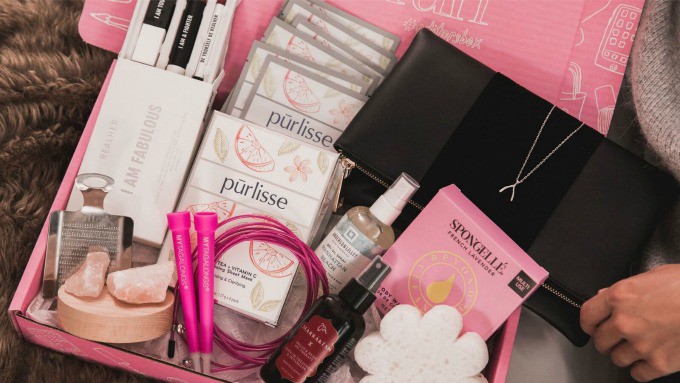 What is FabFitFun?
FabFitFun is subscription box that you receive once every season (four boxes each year). In your quarterly FabFitFun box, you'll get the hottest selection of fashion, fitness, wellness, and beauty items. It's a must-have for all moms!
5 Reasons Every Mom Needs to Try FabFitFun
If you haven't tried FabFitFun yet, here's your chance to find out more.
1. Get your magazine fix.
In each FabFitFun box, you'll get a mini magazine. It's a brochure style magazine, designed for you to catch up on the latest fashion and creators of items included in your box. The mini mag also includes a sneak peek at what's inside the box.
2. Get your beauty on.
FabFitFun beauty products can include makeup, soaps, lotions, bath bombs, and more. As moms, we don't always have time to take care of ourselves, because we're always taking care of everyone else. FabFitFun allows moms to enjoy beauty and relaxation at home, without stress.
3. Find new gems.
I've seen brands like Estrella, Manna Kadar, Oribe, BB Dakota, Mer-Sea & Co., dpHUE, Juice Beauty, Kris Nations, and more.
You may know some of these brands, or you might not know them at all. Either way, you'll get to experience them at a discount with FabFitFun! In one past box, there was even a DIY Herb Garden Kit. There truly is something for every mom, no matter what your interests may be.
4. Save money.
While the boxes only cost $49.99, you'll get $200 or more worth of beauty, wellness, fashion, and fitness items. Who doesn't love saving money?! Make sure to use the coupon code below to save!
Canadians, rejoice! While many subscription boxes don't ship to us, or charge an outrageous amount, you can get FabFitFun shipped for just $8 more.
5. Give back.
FabFitFun teams up with a different charity for each subscription box they send out. If you're anything like me, you love to give when you are able to. I love that they shine light on charities that some of us might not know much about otherwise.
Ready to join the cool mom's club?
I love everything about this subscription box.
Use code "FIRSTBOX" for $10 off your first FabFitFun subscription box!
Do you subscribe to FabFitFun?
You might also like this Beauty Gift Guide.