This is a sponsored post written by me on behalf of Maytag. All opinions are 100% mine.
A friend of mine has a doormat that makes me smile every time I visit her house. It states, "Excuse the mess, we're busy making memories". It's so true. Some of the best memories are made when you and everything around you gets dirty.
We recently went to the local blueberry farm to pick blueberries. It was a hot, sticky day and we were down on the ground in the dirt putting our blueberries into baskets. It was productive and fun. The dirt on our clothes was a non-issue. The point was we were having fun together AND making happy memories.
Some other fun and dirty activities we've enjoyed this summer are trips to the local park. Bridget always comes back sweaty and with dirt stains on her clothes.
How about a play in the hay? The blueberry farm here has an area for kids to burn off some energy.
For older kids, zip lines are an exciting activity. My oldest daughter went to our local waterpark where they have a zipline. She had a blast and can't wait to go back.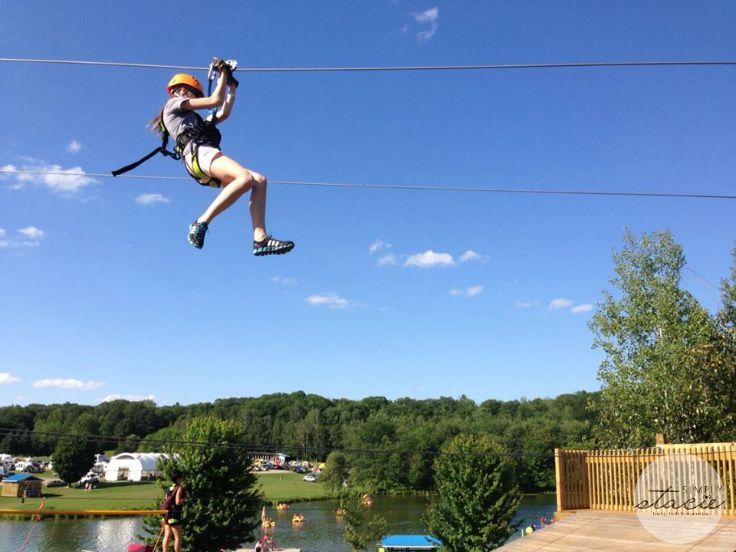 If I were always focused on staying clean at all times, we'd miss out on so many amazing activities. Let's not forget trips to the beach, family baseball games, hikes, and more. Sometimes the best memories are made when you get the filthiest. Even though I consider myself a "clean freak", I'm not afraid of dirt. Having a high quality washer and dryer in your home like the new Maytag Top Load washer and dryer is no match for a little summer stains!
With Maytag's newest Top Load Washer and Dryer pair, you have the tools required to tackle any dirt or mess that comes your way. I mean Maytag laundry is the official washer and dryer of Major League Baseball and we know how dirty it can get! We're talking big league stains…literally! I know I can never leave a baseball game without having grass stains and being covered in dirt.
Maytag #MyFilthiestPlay Contest
Speaking more on baseball, how would you like to win a trip to the World Series AND a Maytag Top Load Washer and Dryer pair? I think it sounds pretty sweet. You can enter to win this grand prize in the Maytag #MyFilthiestPlay Contest. Plus, they'll also be weekly prizes given away.
To enter, upload a photo or video of any of your child's "filthy play" on Instagram or Twitter with the hashtag #MyFilthiestPlay. It can be anything related to baseball including sliding, diving or anything that fits the theme of "filthy play". Be creative as you like and have fun with it!
There's a trip of a lifetime at stake here so make sure you enter the Filthiest Plays of the Week contest! Good luck everyone.