When I shared these Lime Lip Balm photos on my personal Facebook profile, I had friends and family asking if they could buy some of them. I told them "no, but I'll give you some and show you how to make them yourselves!". I'm not in the business of selling beauty products. I'd rather make them for personal use and then show you how to make them at home. It's not very hard at all!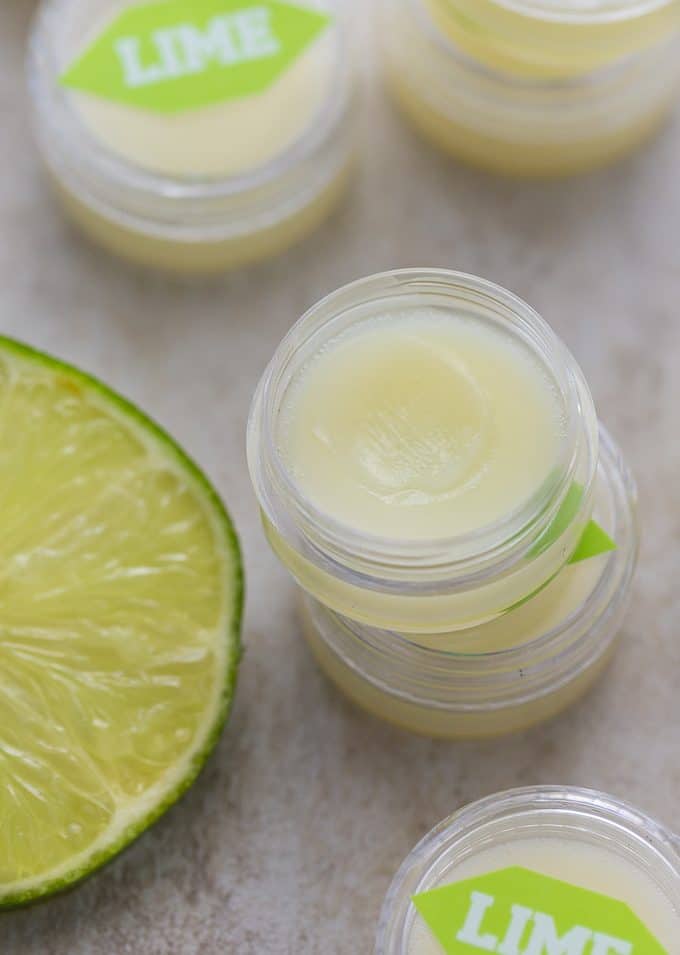 Lime Lip Balm
I bought most of the supplies on Amazon.com. Here's a quick run down of what you'll need and click the links to buy them. If you can find them at other stores, go for it.
This post contains affiliate links.
You only need very small amounts of each ingredient so your beauty supplies should last a long time. As you can see this batch made 13 lip balms! They make lovely gifts too.

I melted the ingredients in a glass Pyrex bowl over a pot of water on the stove at medium heat. You don't want your ingredients to burn so this is the best way to do it. The beeswax and cocoa butter took the longest to melt completely. You could add those first if you want and give them a head start. I put all of mine in at the same time though and it turned out fine.
After you pour them into the containers, let them sit for at least one hour to cool off. Then put the lid on and apply a pretty label. I used my Brother P-Touch label maker to make these ones.
I love the fresh lime scent and how soft it made my lips feel. I gave a bunch away to my friends and family because there is no way I'll use that much lip balm in the next few months! To make less lip balm, just halve the recipe so you don't have as much leftover.
Have you ever made your own lip balm?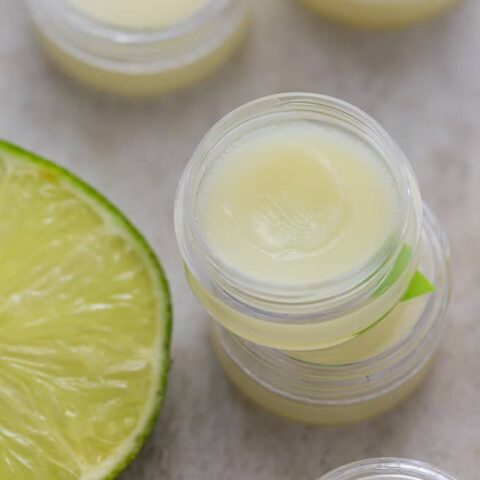 Lime Lip Balm
Total Time:
1 hour
15 minutes
Making your own lip balm isn't hard to do! This one smells fresh and tangy and feels wonderful on dry lips.
Materials
2 tbsp coconut oil
2 tsp cocoa butter
2 tsp beeswax
2 tsp almond oil
10 to 15 drops of lime essential oil
Tools
Double boiler
Lip balm jars
Instructions
Add coconut oil, cocoa butter, beeswax and almond oil to a double boiler over medium heat. Stir frequently until melted. Remove from heat.
Add lime essential oil and stir. Pour into jars and let cool for one hour before putting on the lid. Use within 3 months.
Recommended Products
As an Amazon Associate and member of other affiliate programs, I earn from qualifying purchases.