When I buy fresh herbs to use in my recipes, I rarely ever use them all up. They'll sit in my fridge until I see them sitting there, sad and wilted, and I end up throwing them in the compost. A recent recipe called for a few tablespoons of fresh cilantro. The big bundle was almost untouched and I had an idea. Why not add them into a soap and see what happens? Thus, this batch of Lime Cilantro Soap was born. It turned out fabulous and smelled divine.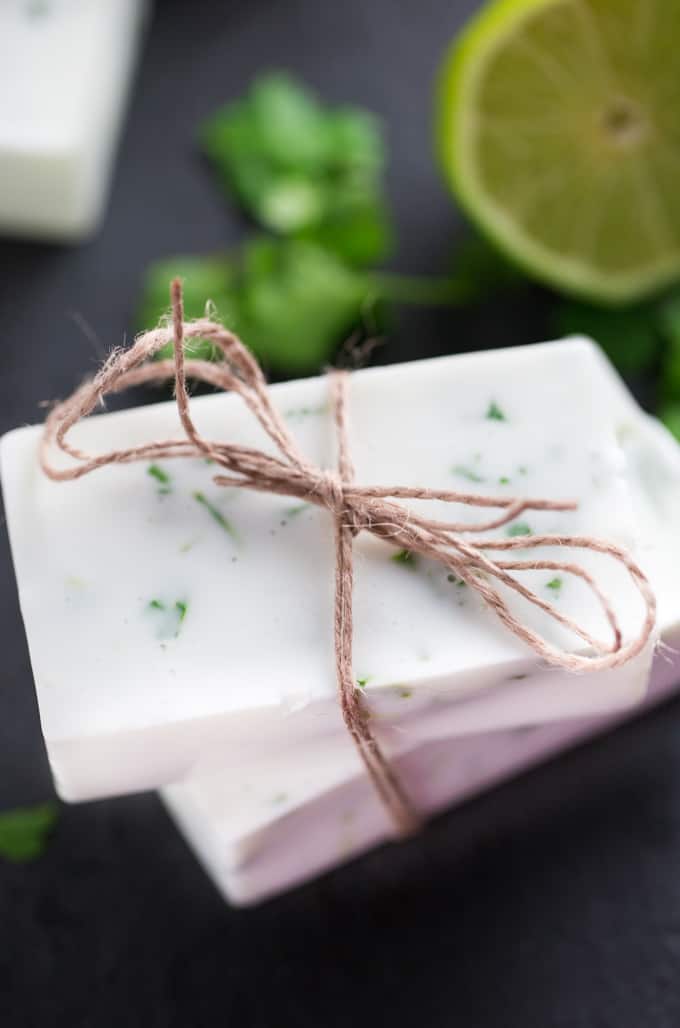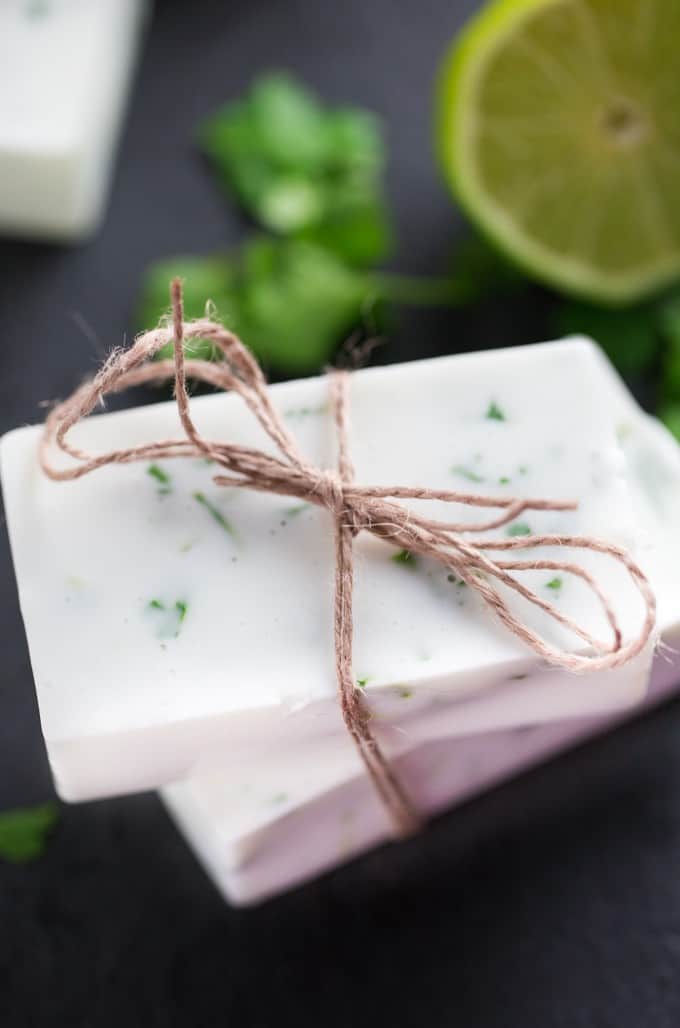 Lime Cilantro Soap
This post contains affiliate links.
I discovered melt and pour soap base at Michael's during one of my recent Saturday shopping trips. I bought the Shea Butter soap base and planned to make a few different soap recipes with it. Lime and Cilantro Shea Butter Soap was a spur of the moment choice that ended up working out for me.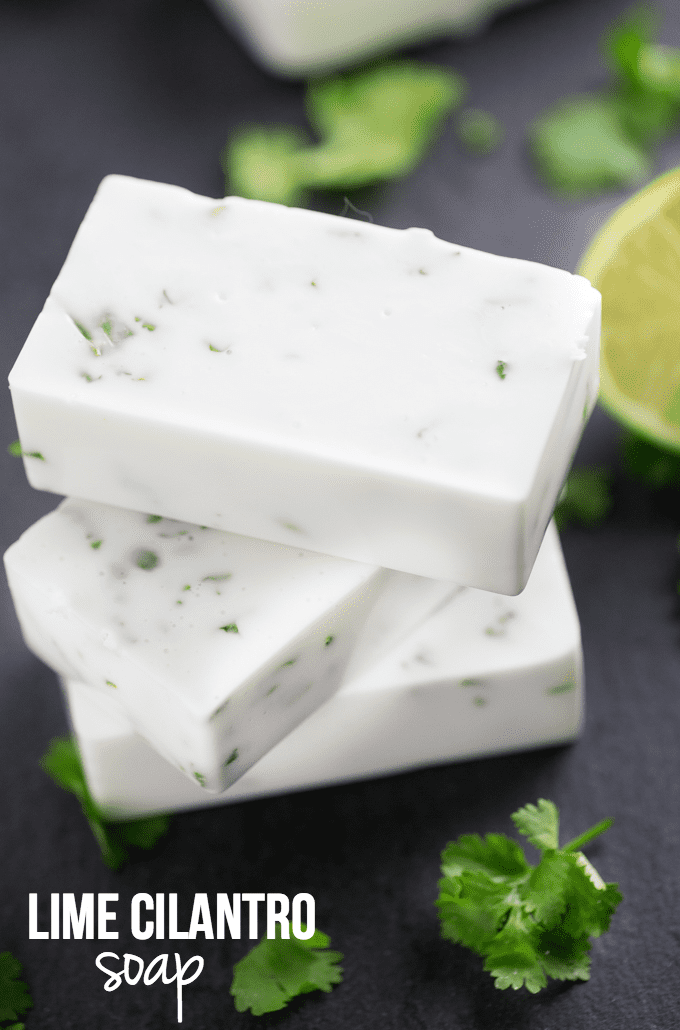 Ingredients

I have a large collection of essential oils from last year when I was buying them like crazy. I'm glad I discovered how easy it is to make your own soap so I can use them up. This particular recipe uses lime essential oil.
I made four bars of soap in this recipe. I would make this again if I was going to be giving some away as gifts to friends and family. Fresh herbs don't last as long in soap so you'll want to use it right away and throw out after a month.
To make one bar of soap, follow this formula: 4 cubes of Shea Butter Melt and Pour base, 5 drops of lime essential oil and 1 to 2 tsp of fresh cilantro. I love the silicone soap molds because they are so easy to remove. The plastic ones are a struggle for me.
The soap smells fresh, clean and the shea butter makes my skin feel soft. I have a bar in my kitchen now for hand washing.
Next time, I have leftover herbs, I'll try another variety! I'm thinking rosemary might be a nice scent.
What do you do with your leftover herbs?
Lime Cilantro Soap
Don't let those fresh herbs go to waste! Make soap! This Lime Cilantro Soap is made with melt and pour shea butter soap base, lime essential oil and fresh cilantro.
Materials
16 cubes from a Shea Butter Melt and Pour soap base
20 drops Lime Essential Oil
3 tbsp fresh cilantro, chopped OR 20 drops of cilantro essential oil
Tools
Bowl
Silicone soap mold
Spoon
Instructions
In a microwaveable bowl, add your cubes of shea butter soap base. Microwave on high for 30 seconds. Microwave an additional 10 seconds and check to see if it's melted. Repeat for another 10 seconds until it's melted. Stir.
Add in drops of lime essential oil and cilantro and stir. Carefully pour into soap mold. Let sit for 40 minutes to an hour before attempting to remove it.
To remove, carefully push on the bottom of the mold until the soap releases.
Recommended Products
As an Amazon Associate and member of other affiliate programs, I earn from qualifying purchases.