Disclosure: I was compensated for this post. All opinions on this blog are my own.
Because, really, who needs to add more complication to their life? Especially as we gear up for the holiday hustle bustle. Not this gal! I'm all about looking for ways to streamline and simplify everyday tasks to clear up time for the important moments. In my experience, the simpler you can make your day-to-day, the less stress you'll feel and the happier you'll become.
The good news is that it's not hard to do. With a few tips and tricks, you'll be well on your way to simplicity and enjoying life more. As that popular meme floating around cyberspace states, "Ain't Nobody Got Time for That". Her grammar may not be the best, but she has a point!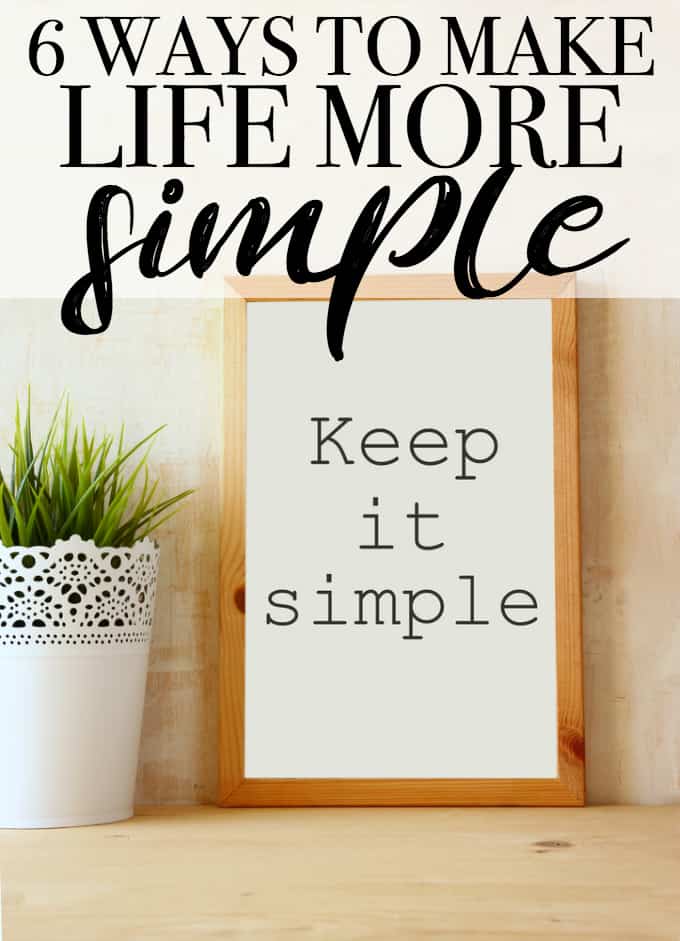 6 Ways to Make Life More Simple
1. Simplify your daily banking. Long gone are the days when we'd have to physically visit our bank to send and receive money. Now, you can do all your regular banking tasks from the comfort of your home. I'm loving how straightforward the new, no-fee, direct banking brand, Simplii Financial, is. With a name like that, how can it be anything but simple!
For starters, Simplii clients can do all their banking from the Simplii mobile app available on Android or iOS or via online banking. This includes sending and receiving FREE unlimited Interac e-Transfers. I regularly use e-Transfers for both personal and business. No more waiting for a cheque to arrive in the mail.
Got a question? Talk to a live agent via telephone 24/7. It won't matter if it's 3am and you're up doing your banking (been there, done that!).
Want more info? Check out Simplii Financial and sign up for an account today.
2. Declutter your home. A place for everything and everything in its place! That's my motto. If I don't love it or use it, then leave it. Keep a box in your homes for items to donate to your local thrift store or charity. It's amazing how lighter and more comfortable your home can feel when there is less STUFF.
3. Say "no" more often. If it's not a "heck yeah", then it's a NO. Saying no will free up more of your time to focus on tasks you enjoy doing. Plus, you won't feel so stretched thin and stressed out. I used to be a "yes person" and found that I was there for everyone else, but was putting my own needs (and my family's) on the backburner. Now I make us the number one priority.
4. Get up 20 minutes earlier. You may be thinking, but sleeeeep. Trust me, you'll be shocked at how adding 20 minutes to your day can help you get more done without feeling rushed. I love getting up before my family because I can relax and enjoy the quiet. I drink my coffee and start my housework. When the rest of my family gets up, it's not chaos because I'm ready for them fully caffeinated.
5. Focus on single tasking. I've tried multi-tasking and find it leaves me feeling more scattered and takes twice as long to get the job done. Instead, try working on one task at a time, from start to finish, and see how much more quickly your to-do list shrinks down.
6. Cook extra food for leftovers. When I'm preparing a meal, I'll often cook extra so we can have leftovers the next night. It will save you time and stress. You can simply heat everyone's dinners in the microwave. I find some meals taste better the next day once the flavours have had a chance to mingle together.
Try these tips and you'll be well on your way to a simpler life. What are your tips to make life more simple?