I always sleep better after a nice hot bath before bed. My body feels so relaxed and at ease. I've made it a part of my bedtime routine because it puts me into "sleep mode". I use bath bombs to enhance that relaxation effect. You can buy them or make your own like this easy Lavender & Magnesium Soak. It will get you in the right frame of body and mind for some must-needed shut eye.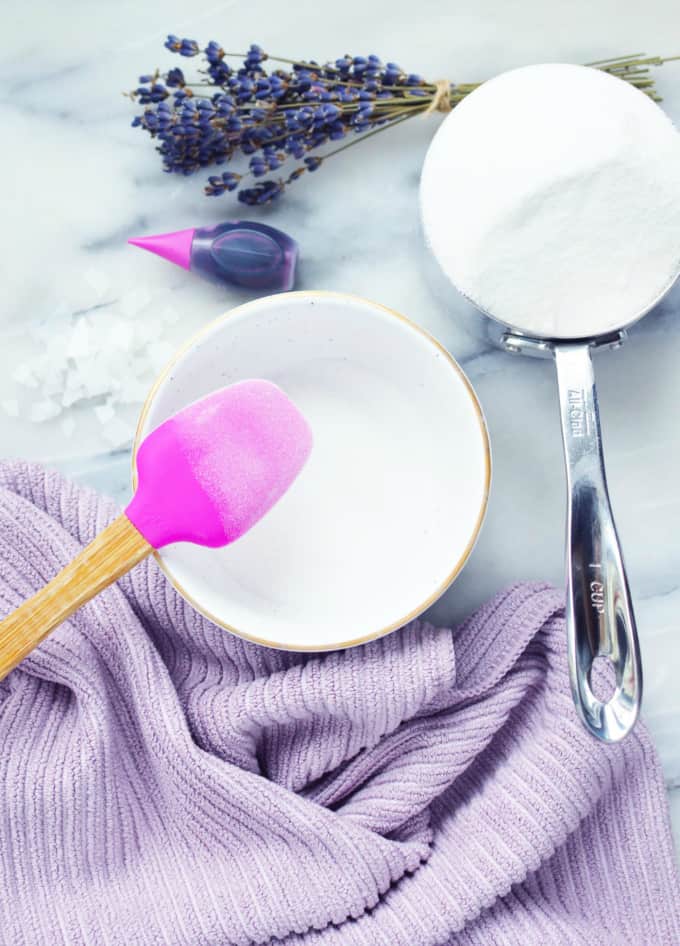 Lavender essential oil is one of my all time faves. It has so many uses including sleep! If you want to relax and unwind, this is the oil for you. It works awesome in many DIY beauty recipes like the one I'm sharing today.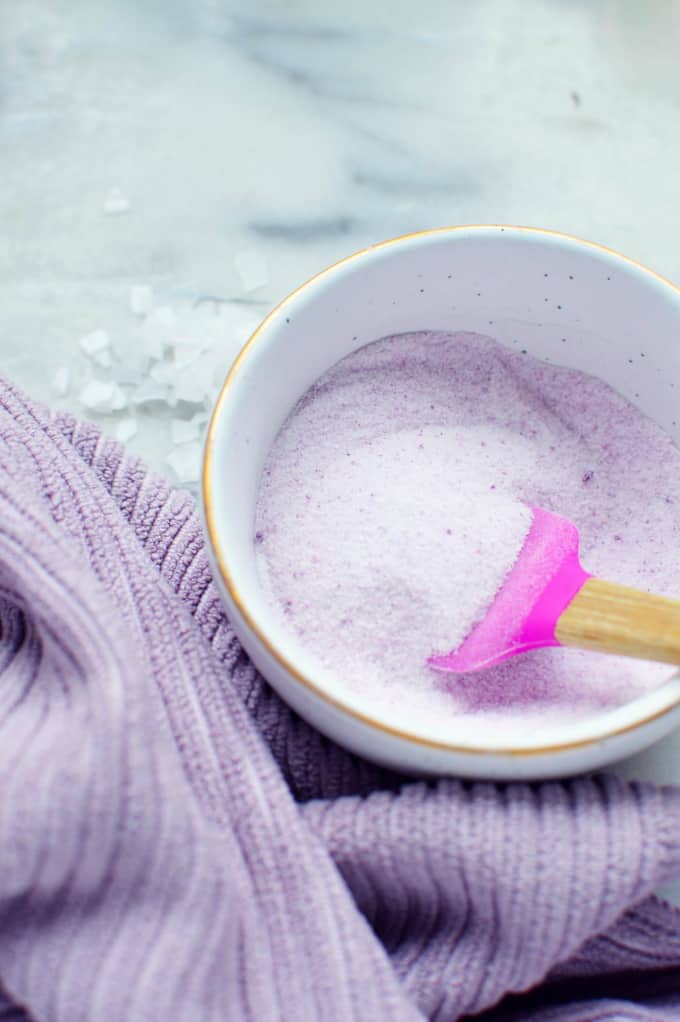 Magnesium is also great for relaxation and calming. It works together with the lavender essential oil to create a wonderful experience.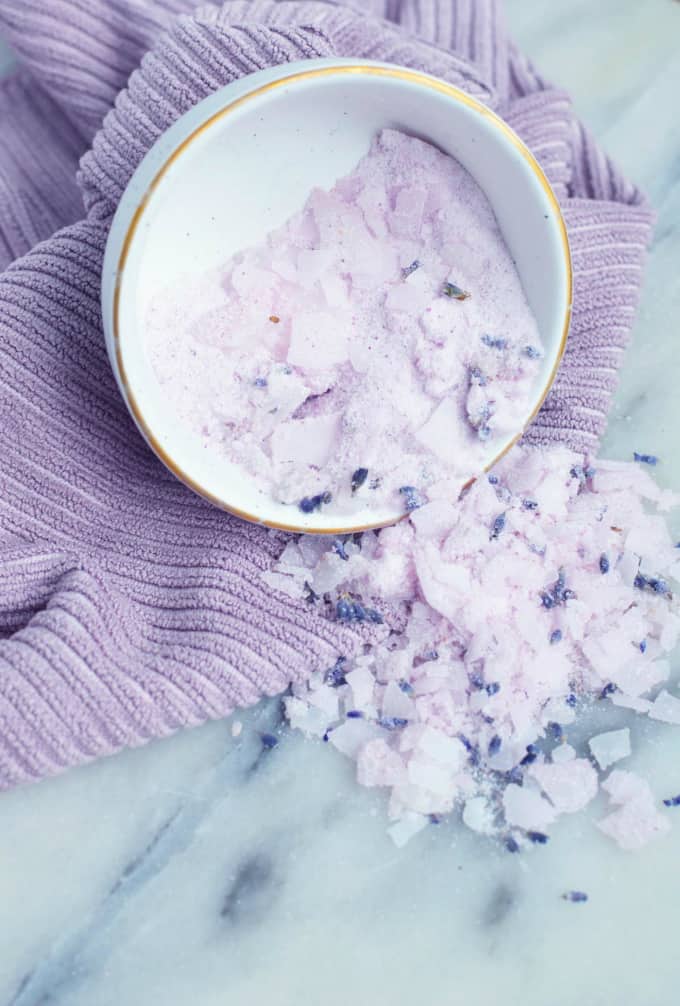 Make a batch for yourself or to give as a gift. I know you and your gift recipient will love it. Melt that stress away….
This post contains affiliate links.
You'll need epsom salts, magnesium flakes, dried lavender flowers as well as lavender essential oil and purple food colouring (optional). Store in a mason jar and use for your nightly baths!
This is best when made within an hour or so of planning to use it.

You might also like these essential oil gifts.
How do you relax and unwind after a long day?
Lavender & Magnesium Soak
Soothe away your stress after a long day with this simple DIY beauty recipe.
Materials
½ cup Epsom salt
¼ cup magnesium flakes
1 teaspoon dried lavender flowers
1-2 drops of lavender essential oil, optional
1 tiny drop of purple food colouring, optional
Instructions
Use a small soft spatula to combine the optional drop of food colouring and essential oil into the Epsom salt. Fold in the lavender flowers and magnesium.
Add to your warm or hot bath and allow to fully dissolve. For the most benefit, soak for at least 20 minutes before bed.
Recommended Products
As an Amazon Associate and member of other affiliate programs, I earn from qualifying purchases.