It doesn't seem that long ago that I was getting the kids ready for back to school. Another school year has flown by and I'm preparing for something else: sending Bridget, my 11-year-old daughter, to summer camp. I like to get myself organized well ahead of time so I'm not scrambling the night before she leaves. Trust me, you don't want to do that ever!
I've been sending my kids to summer camp for years. Olivia attended a camp in Golden Lake for many years and last year was Bridget's first year attending too. It's neat because I attended that very same camp when I was 11 years old. Summer camp is where many happy childhood memories are made.
This year, Bridget will be attending a horseback riding camp. She's been taking riding lessons all year and is very excited about spending a week away to learn new skills and meet new friends who share her love for horses.
And yes, I've already started preparing! I paid for her spot in the camp last month and am now getting my list ready for everything she will need to bring with her. We crossed off two important items on summer camp packing checklist: footwear. Bridget, John and I zipped down to Kanata to The Shoe Company to buy Bridget a pair of running shoes and sandals. She can use them for camp and wear them the rest of the summer too.
I made a Kid's Summer Camp Packing Checklist printable to share with you today. It has all the basics you'll need to pack for your child attending camp this year. I recommend also buying labels for each item just in case. Print out this handy printable and put it on your fridge so you know what you need to buy. This way your child will have everything they'll need and you can relax a little knowing that you didn't forget to put anything in their suitcase.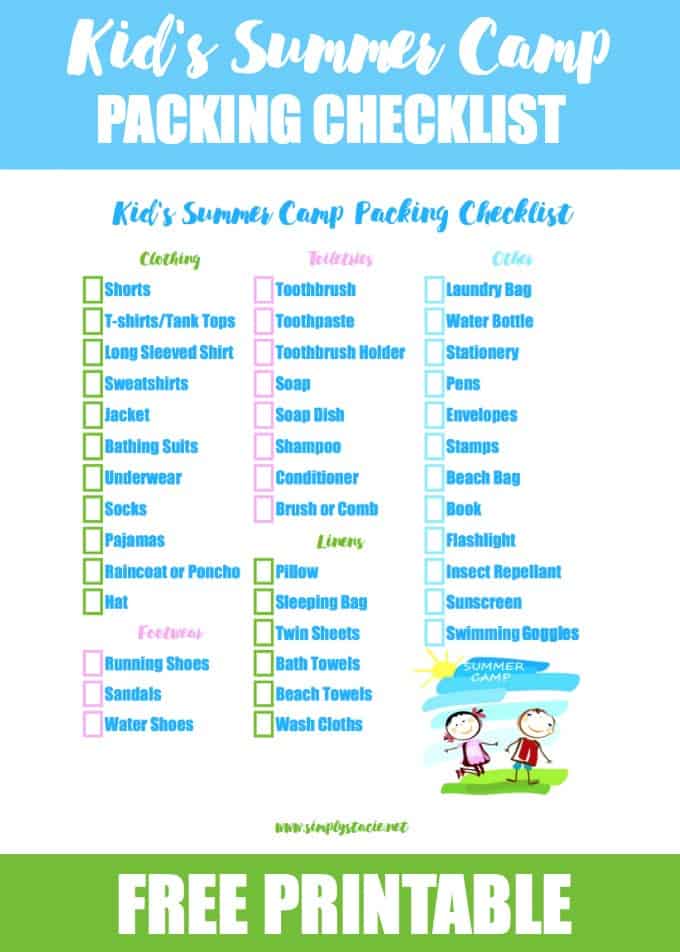 Clothing
Shorts
T-shirts and/or Tank Tops
Long Sleeve Shirt
Sweatshirts
Jacket
Bathing Suits
Underwear
Socks
Pajamas
Raincoat or Poncho
Hat
Footwear
Running Shoes
Sandals
Water Shoes
Linens
Pillow
Blanket or Sleeping Bag
Set of Twin Sheets
Bath Towels
Beach Towels
Wash Cloths
Toiletries
Toothbrush
Toothpaste
Travel Toothbrush Holder
Soap
Travel Soap Dish
Shampoo and Conditioner
Brush or Comb
Deodorant (if needed)
Other
Laundry Bag
Water Bottle
Letter Writing Supplies (Stationery, Pen, Envelopes, Stamps)
Beach Bag
Book
Flashlight
Insect Repellant
Sunscreen
Swimming Goggles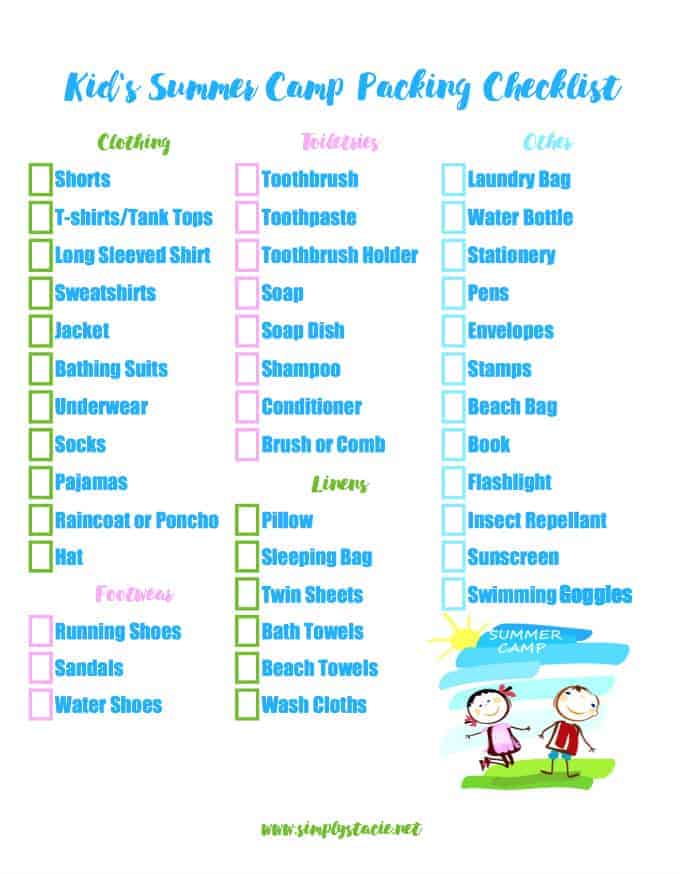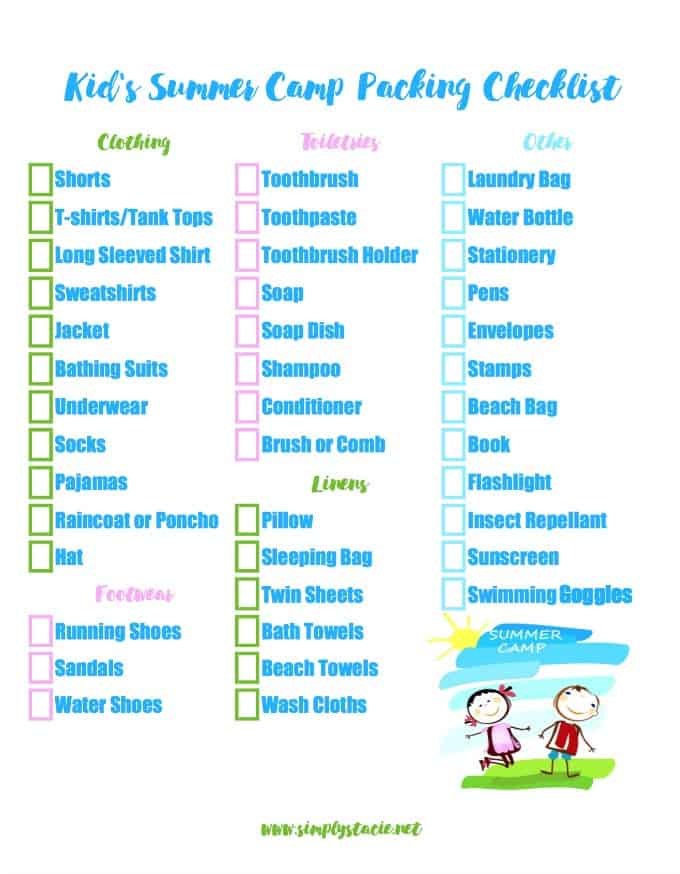 Fill out the form below to get this Kid's Summer Camp Packing Checklist delivered right to your inbox.

I like shopping at The Shoe Company for a few reasons. For starters, it's a one-stop shop for our family's footwear needs. I like being able to get in and out quickly and effortlessly. The staff are always friendly and helpful whenever I need to find a particular item or have any questions. Most of all, they have a wide selection of stylish and affordable footwear. I'm about an hour's drive from the Kanata location and it's worth the extra bit of time it takes to get there.
When we first arrived, we went to check out the running shoes. Bridget wears a Ladies Size 7 or 7.5. I love Skechers so I was trying to steer her into getting a pair of them, but she had her heart set on these Nike Revolution 3 Running Shoes.
Purple is her favourite colour and she found them very comfortable to wear. They'll be perfect for her to wear playing sports and other outdoor activities at camp and the rest of the summer vacation.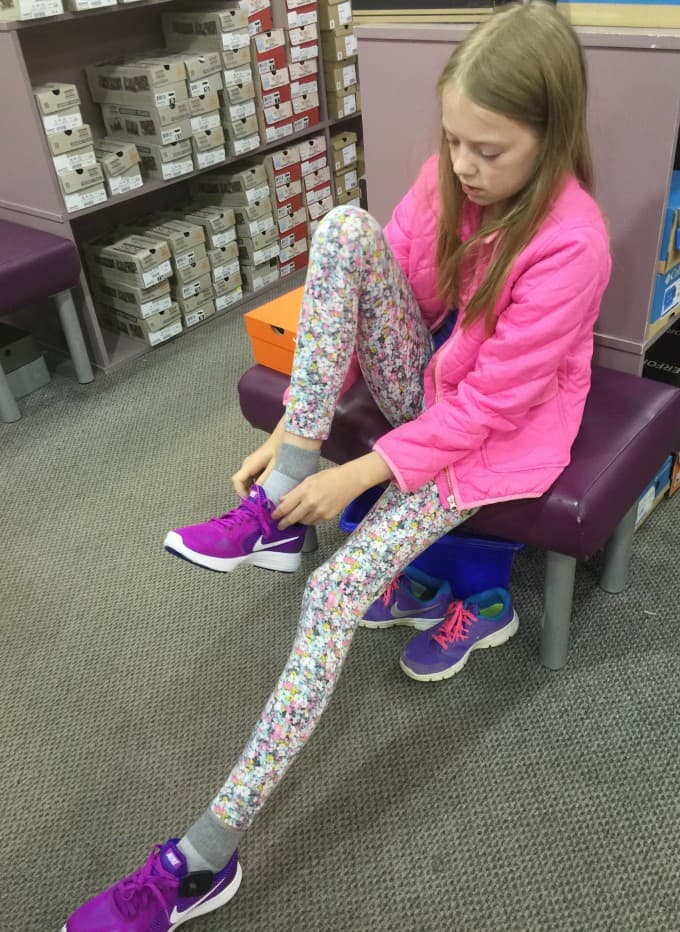 She's all set for summer fun!
For the sandals, I had to put my foot down. Bridget wanted to buy some with wedge heels and I said no. She needed something practical and more age-appropriate. However, I was eyeing up a few pairs of the wedge sandals. I love this pair of Me Too Espadrille Wedges!
Bridget ended up settling on these Skechers Breeze sandals in gray. They are sporty, comfortable and perfect for summer play.
They even have memory foam that will shape to the contours of your feet for all-day comfort. You can't beat that price!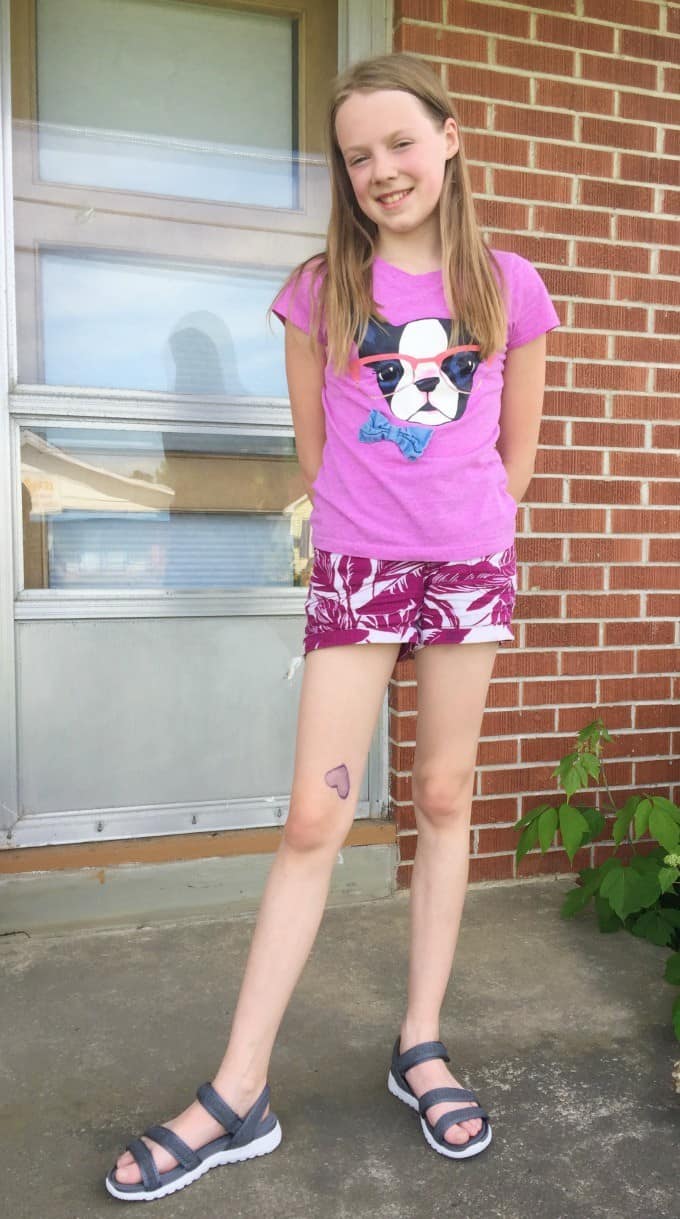 We were in and out in about 20 minutes. A truly effortless shopping experience!
I had a happy surprise when I was paying for the shoes. I redeemed my Shoe Lovers Rewards to save $20 on my purchase! We had previously shopped at The Shoe Company in April to buy Olivia's prom shoes and the rest of the family's spring footwear. It's free to join and totally worth doing to save money.
Visit The Shoe Company online or find a store location near you and start shopping now. You'll love the fabulous selection, great prices and welcoming atmosphere.
Are you planning to send your child to camp this summer?
Disclosure: I was compensated for this post. All opinions and experiences are my own.