When I was a little girl, I rarely ever ate my veggies. I was such a picky eater and I know I gave my mom a hard time. I didn't really start to eat vegetables on a regular basis until I was in my 20s. Both my daughters are picky eaters and I guess that's no big surprise since I'm sure they got that from me. I have a few tips about what has worked well for me over the years and if you are struggling with a child refusing to eat their veggies, they are worth giving them a try!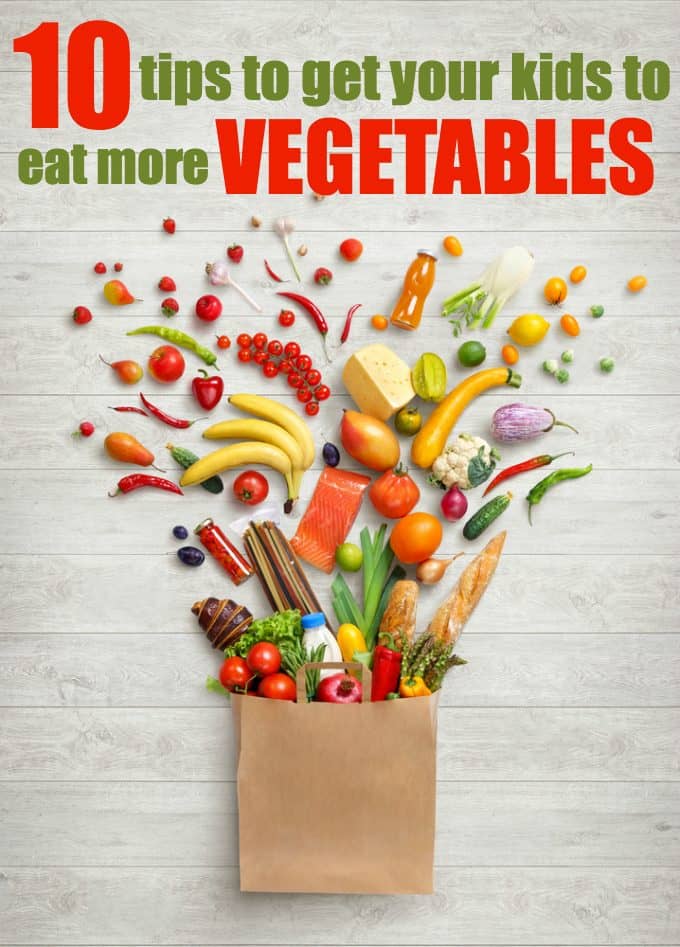 © vegetables image via Shutterstock
1. Serve them with dip: Raw veggies and dip are a quick, nutritious and easy snack. I buy the pre-cut veggies at the store and serve them with a small dish of salad dressing. My daughter, Bridget, loves the creamy Caesar dressing more than the veggies themselves but at least she's eating them right?
2. Hide them in a soup: I make chicken noodle soup with some chopped up cooked carrots. The flavour of the carrots doesn't overpower the soup and they usually don't notice them with the crackers they put in their soup anyways.
3. Melt cheese or butter on top: I find adding a little bit a fat can do wonders for the flavour and improves the texture of the veggies. Broccoli is delicious topped with melted cheese and butter is the perfect complement to Brussels sprout and cooked spinach.
4. Hide them in baked goods: This tip is one of the easiest ways to sneak in veggies because my kids barely notice that there's vegetables in their muffin or bread. Try some homemade carrot cake or muffins (topped with cream cheese icing) or some delicious zucchini bread.
5. Make it fun: This is where you as the parent get to play with food! Be creative as you can and serve your kids a funny vegetable face, spaceship or whatever it is that they are interested in.
6. Put them in a smoothie: If they won't eat their vegetables, have them drink them in a smoothie! Try adding some carrots and banana with some vanilla yogurt or some strawberries & spinach with orange juice and ice.
7. Make a garden: A garden doesn't have to necessarily be a huge undertaking. Last year we had a few cherry tomato plants in planters and every day Bridget would check and see if they were growing and what colour they were. She helped me to water and care for them. When the day came and they were ready to be picked, she was so excited. She ate a bunch of them right away (after they were washed of course!).
8. Go Shopping: Bring the kids along with you shopping and let them choose a vegetable they want to try. Sometimes if they get to choose it themselves they won't flat out refuse to try it. I like to take my daughter to our local Farmer's Market so she can actually meet the people who grow the vegetables.
9. Lead by example: Eat the veggies yourself even if you aren't crazy about them. Kids watch and learn so if they notice you not eating your cauliflower they might say they don't want to either. There's some veggies I don't care for as much as others but I always make sure to be positive while eating them and finish what's on my plate.
10. Let them help: Let the kids help you cook. Show them how to wash the veggies and watch you cut, chop and dice them up. I let Bridget put the veggies into my prep bowls after they are chopped. If she helps me and watches me make the dish, she will usually be more likely to taste it.
How do you get your kids to eat their veggies? Please share what has or hasn't worked for you.