Skipping breakfast gets my day off to a sluggish start. I'm a firm believer in breakfast being the most important meal of the day. My oldest daughter is 17 and I'm always reminding her to grab a quick bite to eat before she leaves for school. With my youngest daughter, Bridget, I like to give her enough time to sit and eat her breakfast before school. A healthy breakfast is the best way to prepare for a full day of learning and fun. It's much harder to focus if your tummy is growling.
I like quick and easy breakfasts for school days. Cereal is a popular choice in our home. One cereal my picky girls enjoy is Post Alpha-Bits which also happens to be a cereal I ate often as a child too!
With Post Alpha-Bits cereal, there is a story in every bowl. I remember trying to spell my name with the Alpha-Bits shapes. Bridget also spells out words with her cereal and then wants me to take a look. I don't mind her "playing" with her food because she's practicing her spelling. Who knew breakfast could be so creative?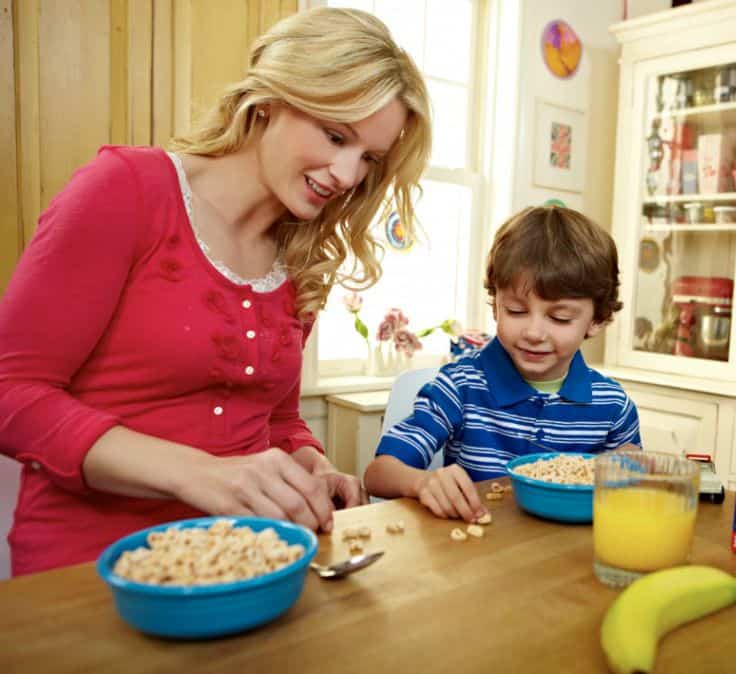 I recently learned that Post Foods Canada Inc has revamped its Alpha-Bits cereal* with 40% less sugars than the original. It now contains 6 g of sugar per 1 cup. The original Alpha-Bits had 10 g of sugar per 1 cup serving. Plus, artificial colours have also been removed.
I was happy to hear this news! I read labels and am concerned about feeding my kids foods with too much sugar. It's a tough balance sometimes because my kids don't want to sacrifice taste either. It's still made with whole grain and has the same great taste kids love.
Post Alpha-Bits cereal is a source of nine essential nutrients including iron, thiamin and fibre. It also has less sugars per serving** than any other leading competitive Sweet Kids cereal making it an excellent choice for parents and kids alike!
I'm glad that Post Foods has made these positive changes to give parents a healthier option for breakfasts. My kids love sweet cereals so you can bet I'll be picking up Post Alpha-Bits cereal at my local grocery store. Look for the new Alpha-Bits cereal at your grocery store beginning this month!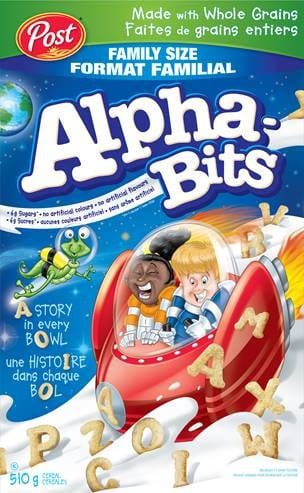 Visit postfoods.ca to learn more about the new Alpha-Bits. You'll be able to read more in depth about the nutritional information. They also have many yummy recipes!
Do your kids enjoy Post Alpha-Bits cereal?
*New Alpha-Bits has 6 g of sugars per 1 cup (30 g) serving size compared to original Alpha-Bits with 10 g of sugars per 1 cup (30 g) serving size.
** New Alpha-Bits cereal has 6 g of sugars per 1 cup (30 g) serving vs. 9 g of sugars or more per stated serving size in the leading competitive brands in the Sweet Kids segment based on top 10 Franchise $ Share ranking in the L52weeks to August 22, 2015.
Disclosure: I was compensated for this post. All opinions expressed are my own.