You know what I find really annoying? The sticky UPC labels they put on products. They are everywhere! No matter how carefully I try to peel them off they never come off clean. Sometimes I'll try and scratch them off with my fingernails as painstakingly as I can. I've even tried soaking them overnight in water, but the residue doesn't always wash away. Yes, Goo Gone works, but I never have any when I need it and am not crazy about putting chemicals on dishes we'll be eating out of.
Sticky labels no longer annoy me. I've been using a simple, natural way to remove sticky labels from just about any surface. It works SO WELL!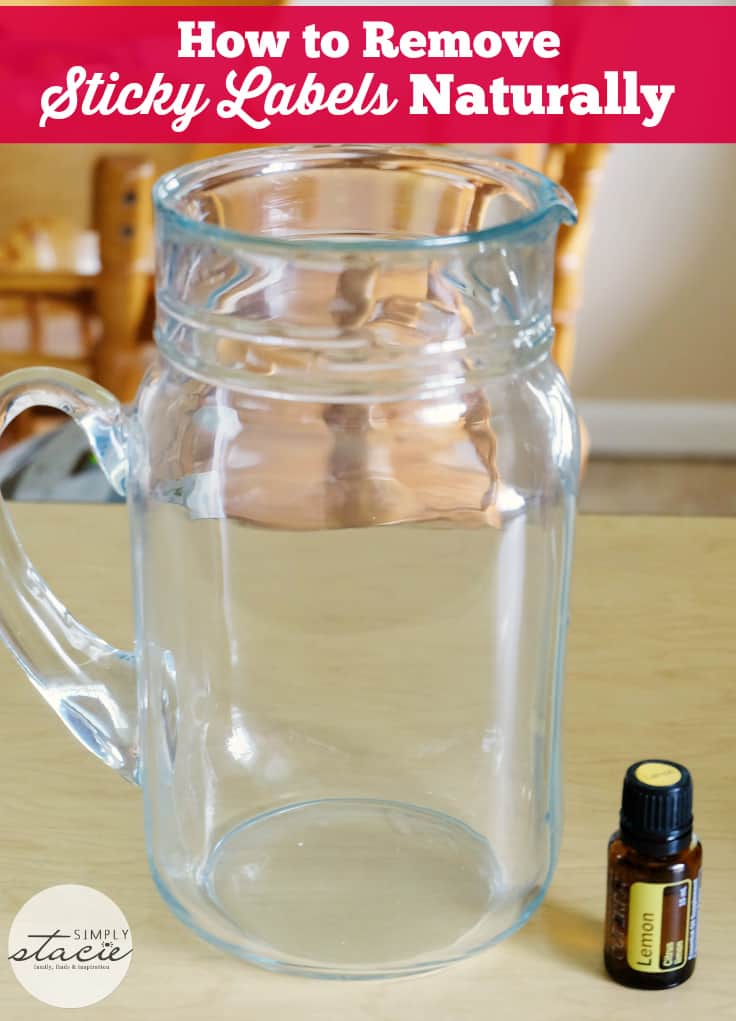 This post contains affiliate links.
All you need is a little lemon essential oil. Yup, that's it. Lemon essential oil will get rid of all the sticky residue with barely any effort. Even the toughest, stickiest labels are no match for this stuff.
All you need to do is add a few drops of lemon essential oil to a piece of paper towel. Rub it on the sticky spot and watch it disappear almost like magic. It has a nice fresh scent too!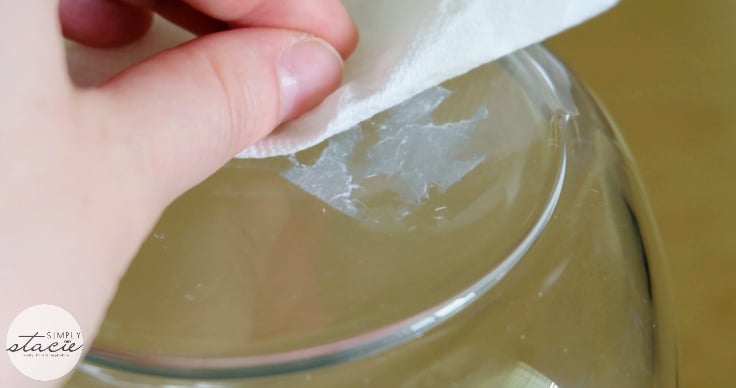 I bought this pitcher at Canadian Tire and it had two labels (yay) on it. I peeled them off, but of course it wasn't good enough. I used this little hack and it was clean in under a minute. So darn easy.
Lemon essential oil has so many uses, but I think this little trick is one of my favourites. I use it anytime I have to clean a sticky mess. It's never failed me yet.
Check out my post, 20 ways to use lemon essential oil, to learn more ways you can use this versatile product in your home.
Seriously, try this out if you haven't yet. Don't waste your time trying to scratch off a label (and ruin your fingernails in the process).
Do you use lemon essential oil in your home?