If you are trying to keep a neat and tidy home, you may find that paper clutter is your worst enemy. New papers seem to come in your home daily, and they quickly add up in almost every room. Fortunately, there are ways to effectively organize the clutter, so it isn't covering your countertops and every other surface!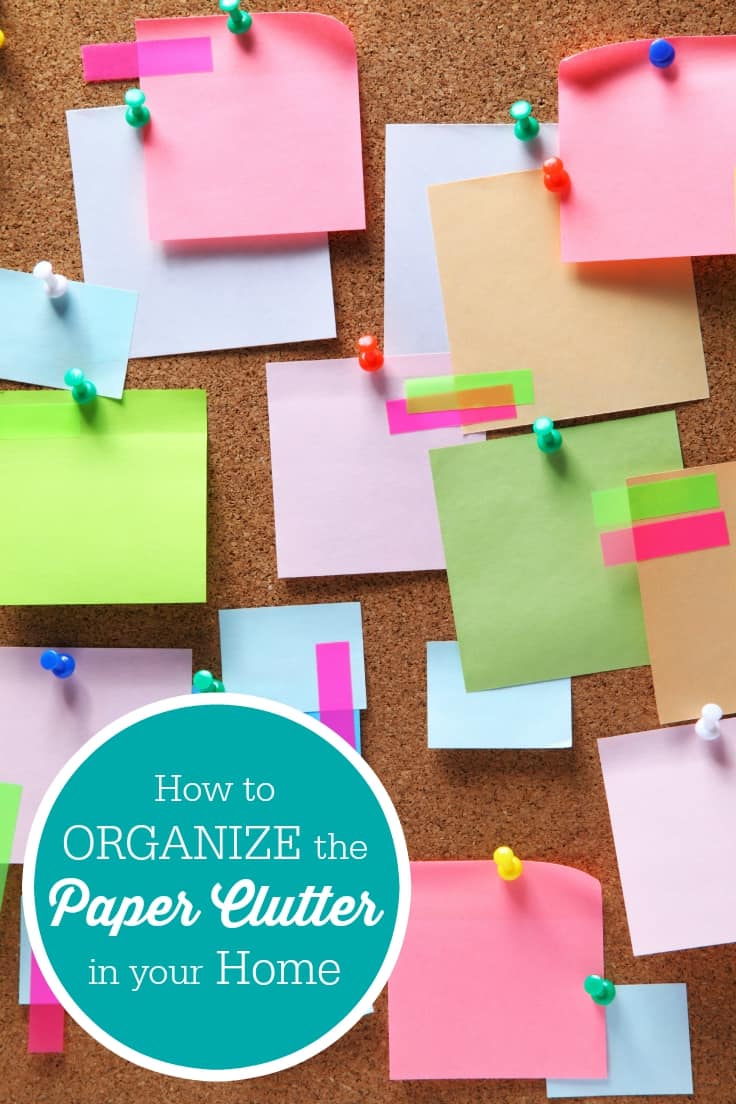 How to Organize Paper Clutter in your Home
1. Create a filing system for mail, close to the front door. It's so easy to toss mail on the sofa, a bookshelf, or kitchen table. This creates clutter and could mean your important bills or documents get lost. Have one central location for mail, sorted by type (bills, sales ad, magazines, etc). Junk mail should immediately put in the recycling bin or trash.
2. Go paperless with your bills. Many companies are offering to send your bill via email rather than in an envelope. Cut down on the paper clutter by opting in when giving the choice. File the emails into appropriate folders as you pay them to keep things organized.
3. Make your shopping lists on your phone. Almost all phones have a handy note feature that lets you create a list for the grocery store or your daily errands. Use this rather than pulling out more paper that may get left on the counter.
4. Place important reminders on the fridge. Doctor's appointment cards, the form you need to turn in for your child's field trip, a party invitation. All of these items should be kept front and center, not buried under a heap of paper clutter. Make sure to toss the card as soon as the event passes so your fridge stays tidy too.
5. Have a recipe binder. To reduce the amount of papers in your kitchen, store all of your favourite recipes in a single notebook. Additionally, copy all of the recipes onto index cards and store them in a box.
Bonus tip! Use Pinterest or a mobile app to house your recipes so you can easily access them and further reduce the clutter in your kitchen drawers.
6. Photograph your child's schoolwork. You want to keep all of your child's precious creations, but that can create a lot of clutter as they move through school grades. To eliminate this issue, take pictures of the artwork and excellent grades your kids bring home. Create photobooks that can be stored on a bookshelf rather than feeling the need to keep every single paper.
How do you keep paper clutter under control?