Are you a horse lover? My daughter, Bridget, is which is part of the reason I've been searching online for horse lovers subscription boxes. What better way to celebrate a love of horses than a monthly box filled with equestrian goodies?
Bridget started riding lessons a few years ago. She's become quite the little rider and now competes. She's won several competitions. I'm very proud of all she has accomplished. It's nice to see her passionate about a sport. I like to say it keeps her out of trouble! She's a teenager now.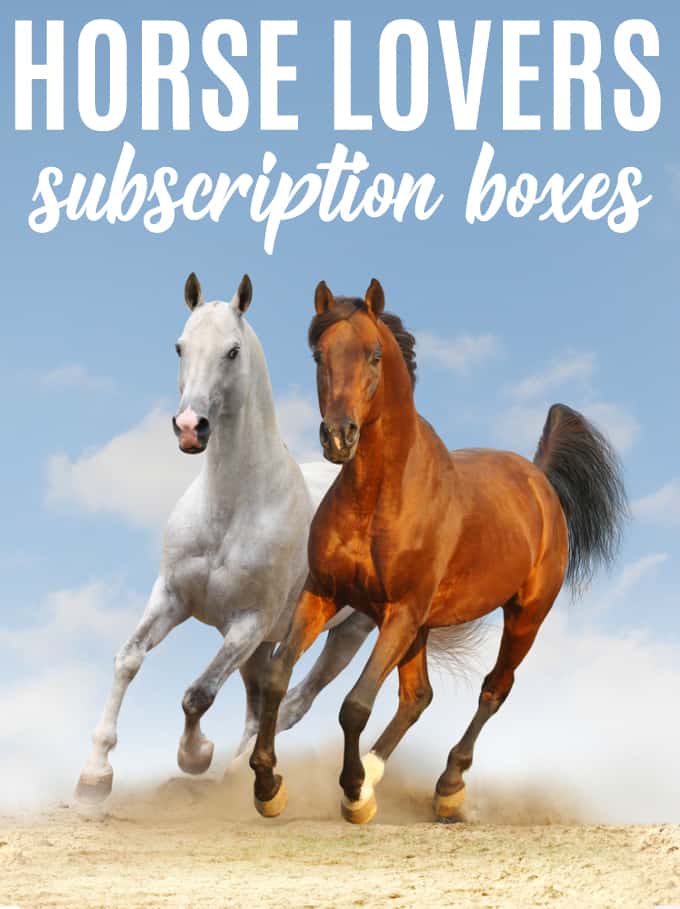 I wish I could buy her all these subscription boxes. She'd be in horse heaven! Now, I need to decide on which one and the decision is going to be tough. They all look wonderful and I know she'd be smitten with any of these subscription boxes.
Horse Lovers Subscription Boxes
This post contains affiliate links.
Pony Xpress Club: Choose between Pony size and Horse size boxes. Includes full-size items such as books, arts & crafts kits, snacks, accessories, toys, and more. Ages 8 to 13. Ships worldwide.
LaLa Horse: Includes horse-themed items such as necklaces, socks, bracelets, belts, books, keychains, toys, and more! For elementary school aged kids. Ships worldwide with free shipping in the USA.
The Stable Box: Includes 5 full sized products along with Horse and Rider magazine. Ships worldwide.
Cavali Club: The BEST equestrian lifestyle box for horse and riders. My daughter gets this box and loves it. Save $8 off your first box when you use my link.
SaddleBox: Includes treats, grooming products, tack and more. Shipping is free in the USA and $15/box to Canada.
A Horse Box: Includes horse & rider approved collections. USA only.
Giddy-Up Goodies: Includes equine related goodies.
Decisions, decisions! What do you think after checking out these boxes? I can't wait to see the look on Bridget's face when she gets her box in the mail. She's going to be so shocked!
I've written quite a bit about subscription boxes in the past. Check out my post Sweet Reads Box.
Who is the horse lover in your life?