John and I splurged this year on new Christmas tree. The one we previously had was falling apart – John had it from his first marriage and it had seen better days. I wanted to have a nice tree this Christmas and when I saw that Michael's was having a sale on pre-lit Christmas trees, I knew that is what I wanted to get.
I'm going to be replacing our gaudy ball oranments with ornaments I made myself. I saw the plastic snap-together ball ornaments in a variety of sizes at Michael's and they were also having a sale on their Christmas picks. I picked up a bunch of different sizes and Christmas picks and some Pinecone picks.
At home John took some wire cutters to take apart the Christmas picks. Then it was just a matter of adding the individual pieces into the ball ornaments and snapping it shut. I had some twine in the house for another project I did and used it to hang the ornament.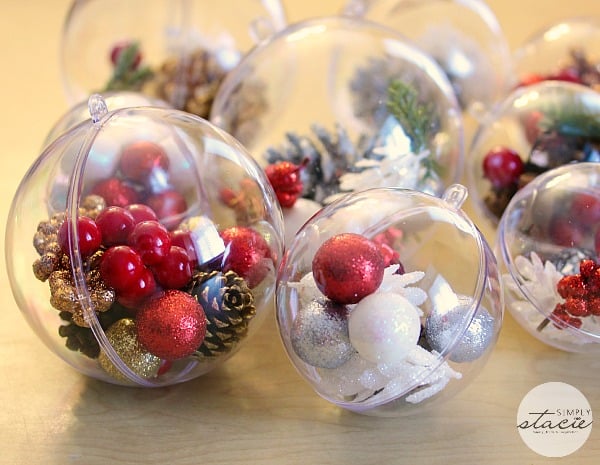 They are ready to be hung on the Christmas tree! That will be going up on December 1st here and I'm excited to see how they look. I can tell you right now that they are going to look a million times better than the old, ugly ornaments we had before.
This craft would also be something for older kids to easily do. They can pick and choose the decorations to add to their ornament and create their own unique look.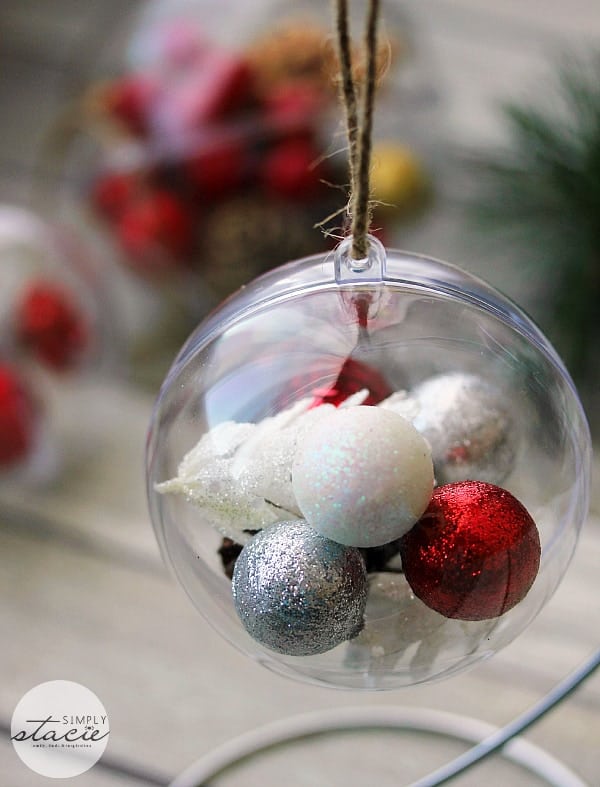 So I'm curious. What kind of decorations do you put on your tree?