The holidays can feel like they are breaking the bank. With all the shopping, entertaining, baking an decorating, it's easy to feel overwhelmed and financially stretched. I have a few simple holiday prep ideas that won't break the bank that you can try out this holiday season.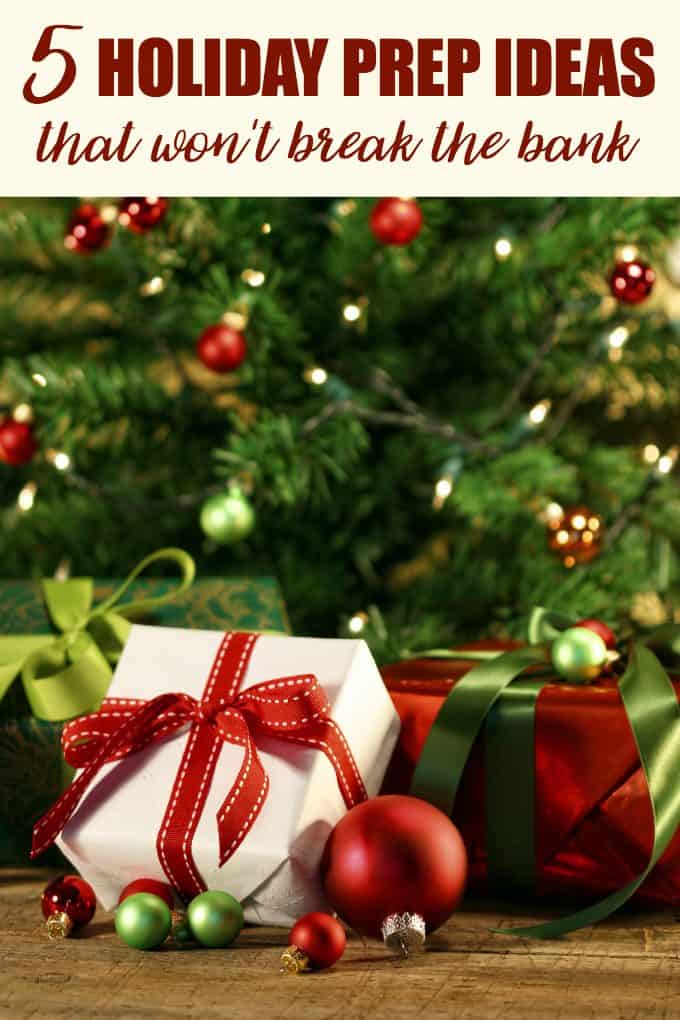 1. Revive outdoor decor. Save yourself the hassle and use last year's holiday decor. I've been using the same stuff for years and love its eclectic look. You can easily revive it with OxiClean Versatile Stain Remover Powder to remove dirt, dust and grime that collected during its time in storage.
2. Charm overnight guests. Freshen up the sheets and blankets with Arm & Hammer Plus OxiClean Unit Dose Power Paks in Fresh Scent. There's no better feeling than climbing into bed with freshly laundered sheets! Another idea is to add a basket of toiletries to your guest room. Make sure to include the new Arm & Hammer Truly Radiant lineup of products like the Truly Radiant Clean & Fresh Toothpaste and Spinbrush.
3. Host a potluck Christmas dinner. Make dinner a team effort! You can prepare the turkey and ask your guests to bring the fixins' and dessert. Afterwards, save time on clean up by using OxiClean Extreme Power Crystals and Triple Action Dishwasher Booster to remove tough stuck on foods and stains. No pre-rinsing or pre-washing is required!
4. Dress to impress. Keep your holiday outfit look fresh and bright with a good quality laundry detergent like OxiClean HD Liquid Laundry Detergent. It will remove any dried-on stains so you'll look your best.
For your jewelry, clean it up by mixing Arm & Hammer Baking Soda with hot water and letting your jewelry sit for a few minutes. They'll be looking like new in no time.
5. Schedule Some "Me Time". It's easy to forget about yourself during the hustle and bustle. Take some time to relax with a book or bath with scented candles. Try some Rub A535 Anti Inflammatory Healing Cream on your sore, aching muscles.
What are some of your tips to save money and time during the holidays?
Disclosure: I was compensated for this post. All opinions are my own.