This post contains affiliate links.
I know lots of you love printables that help you control the chaos and stay on track with your goals. My friend, Randa, recently launched a fabulous Health and Fitness planner that can help you do just that and more. Meet The Healthy Grail – a complete set of printables to help you organize your life and reach your goals.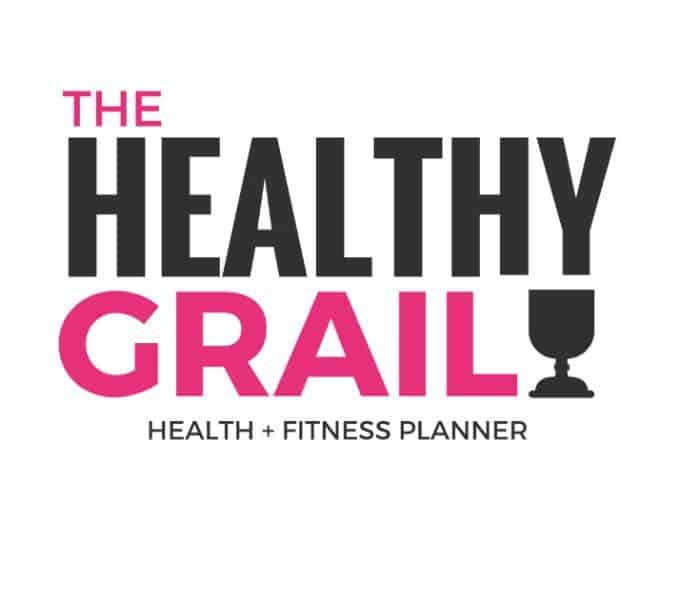 I recently picked up my copy of The Healthy Grail and was very impressed with its sleek layout and how many printables were included. The price? Right now it's pay what you want (anything over $1) so it's a fantastic opportunity to pick one up if you think it's something you'd be able to use too.
Look at what is included! So much great stuff.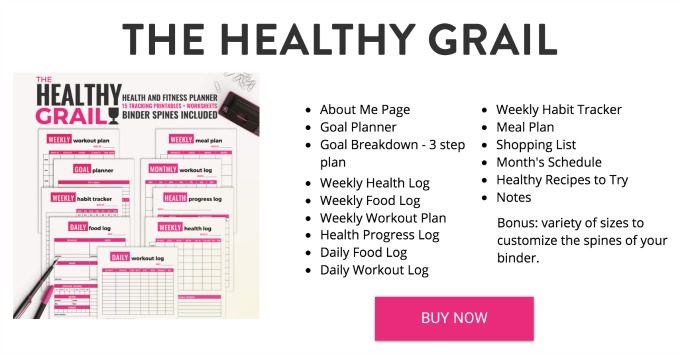 Besides the awesome launch promotion being offered, here are four other reasons why you should pick up a copy of The Healthy Grail.
1. It will help you with goal setting. You can keep track of all your goals and the changes you are making to reach them. For me, I want to eat healthier and exercise more and I love having a bunch of printables to help me along the way.
2. It will help you organize your life. Printables are great for controlling the chaos and I use mine daily to keep my home (and life) running as efficiently as possible.
3. It will help you be accountable. When you take the time to sit down and implement a plan, you'll feel more obligated to work to meet those goals. I find putting it in writing and out to the universe helps me firm up in my mind what that goal is and the steps I need to take to reach them.
4. It will help you make positive changes to improving your health. It is a health and fitness planner, after all! It covers everything from exercise to eating to implementing new healthy habits. If you are looking to shake things up from your current routine OR organize the healthy steps you've already taken, The Healthy Grail is a tool that can help you.
Ready to get your copy of The Healthy Grail at pay what you want pricing? This introductory offer is too good to pass up! I hope you'll enjoy your copy of The Healthy Grail as much as I have been!