Happy National Coffee Day! Yes, there is an entire dedicated to celebrating my favourite morning beverage. I should clarify: my favourite any-time-of-day beverage! Because if I'm being 100% honest, I drink coffee even at 9pm.
Did you know that Canadians consume an average of 2.8 cups a day of coffee? I drink more than the average person I guess. I also read recently that Canadians drink the most coffee out of any country in the world. I'd believe it. Take a look at the drive thru line-ups at Tim Hortons. The one in our area often creeps onto the road blocking traffic!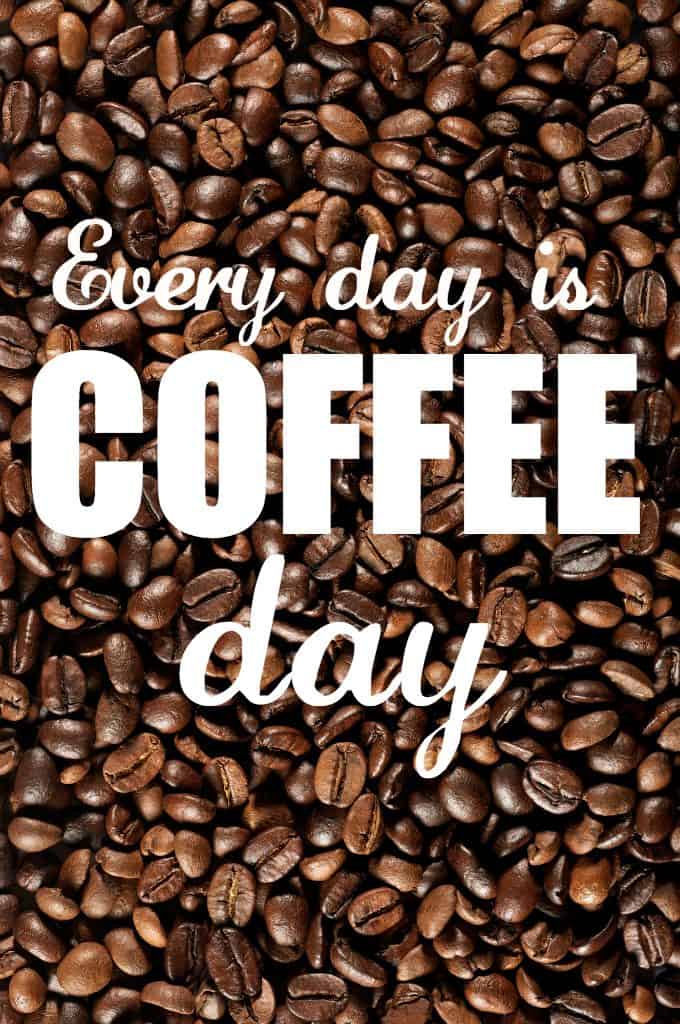 Did you also know that coffee is good for your memory? A study in Maastricht, Holland found that coffee can combat the forgetfulness that often accompanies aging. Maybe that's why my memory is so good? My family refers to me as an elephant that never forgets anything.
And another interesting tidbit – did you know that coffee helps to fight the common cold? I didn't. Coffee can help cold sufferers feel better faster by relieving the sluggish feeling colds leave behind. Who knew?!
But let's take a look at the other side of the cup – the downsides. I'm talking about clothing and teeth stains. Good times.
Coffee stains are the worst. I spill coffee on myself either a little dribble or a big splash at least daily. Just last week I dumped a cup of coffee on my lap and the stain went right through to my underwear! Thankfully, the coffee wasn't very hot so I'm ok, but that could have been bad.
To get rid of stains, try OxiClean Colour Shield Liquid Laundry Stain Remover. It reaches deep into the fabric fibers to quickly and safely break up and remove stains while leaving colours looking fresh and bright.
Teeth stains are another story. Coffee and white teeth do not go hand in hand. Fight coffee stains with ARM & HAMMER Truly Radiant Spinbrush and ARM & HAMMER Truly Radiant Whitening & Enamel Strengthening Toothpaste. They promise to give you a whiter, brighter smile in just 3 days. The toothbrush removes 100% more plaque in those hard to reach places while the toothpaste removes stains, helps remineralize tooth enamel restoring its shine and smoothness.
How many cups of coffee do you drink a day?
Disclosure: I was compensated for this post. All opinions are my own.