Clearing away the clutter from your home feels great. It's like a fresh start. You have room to move, grow and enjoy your home. If you can't find anything, it's a waste. I believe less is more which is why I strive to live a clutter-free life.
You know what feels even better? Getting organized for a good cause. This summer and fall, you can help yourself and others by organizing your home and donating your unwanted items to a good cause.
GLAD has joined forces with Goodwill in Toronto and the GTA in the Donate4Good program. If you live in this area, consider taking part!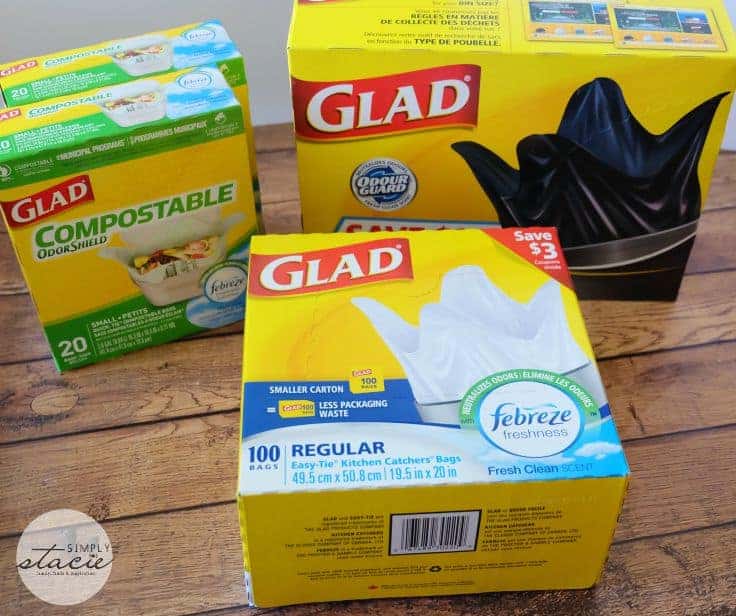 GLAD will be donating $10,000 plus 10,000 black plastic bags to help you with your cleaning and organizing projects. For every GLAD bag you bring in with clothing or other gently used household items, GLAD will donate $1.50 to Goodwill. If you ever needed a push to finally tackle your crazy bedroom closet or toy bin, here's your chance. Your donation not only keeps these items out of the landfills, but it also helps Goodwill on its mission to provide employment opportunities and skills for people in need.
For instance, one bag of donated good translates into one hour of career counselling AND two boxes of donated books means two hours of one-the-job training. Goodwill directly helps people facing barriers to employment providing them with the skills and opportunities to better their life. Goodwill has been successful in their endeavours with 73% of people who used Goodwill's employment services last year successful obtaining employment.
I decided to tackle my bedroom closet. I'd been avoiding it for too long and let it get out of hand. I have clothes in there that I haven't worn in 10 years. It's time to let go.
I was able to let go of quite a few items! Now I can actually see what I own. I'd forgotten about several cute outfits!
Ready to tackle your clutter? GLAD will be stationed at five select Loblaws locations in the Toronto area on weekends from August to October and will be accepting your donations. Some neighbourhoods will also have door-to-door bag deliveries to help you prepare your donation to drop-off.
Check out the location and drop-off dates coming up:
August 28 (4 to 8 pm) and August 29 (10 am to 2 pm) at Loblaws at 17 Leslie Street in Toronto
September 18 (4 to 8 pm) and September 19 (10 am to 2 pm) at Loblaws at 50 Musgrave Street in Toronto
October 2 (4 to 8 pm) and October 3 (10 am to 2 pm) at Loblaws at 2280 Dundas Street West in Toronto
October 23 (4 to 8 pm) and October 24 (10 am to 2 pm) at Loblaws at 5970 McLaughlin Road in Mississauga
If you're wondering what kinds of things would be best to donate, here are the top 10 most wanted items.
1. Clothing for men, women and children
2. Accessories (belts, purses, scarves)
3. Kitchen items (small countertop appliances, dishes, cutlery, pots and pans)
4. Shoes and boots
5. Linens (blankets, sheets, pillowcases)
6. Outerwear for all ages
7. Household decor (figurines and other decorative objects)
8. Kids games, puzzles and toys
9. Wall art, mirrors and picture frames
10. Towels
I think it's fabulous that GLAD is organizing this initiative to reduce waste and help people in the process. It's win-win so please consider donating too!