"For every minute spent in organizing, an hour is earned." ~ Benjamin Franklin
It feels so good to be organized which is why I have a few more organizing projects on the go for the new year. For instance, I plan to organize my pantry, bedroom closet, crafts supplies and start meal planning. I think that should be a good start and keep me busy for a little while. One way to help you get organized is with printables. They provide a framework and give you a solid starting point. And the best part is that there are a ton online that won't cost you a penny (besides paper and printer ink)!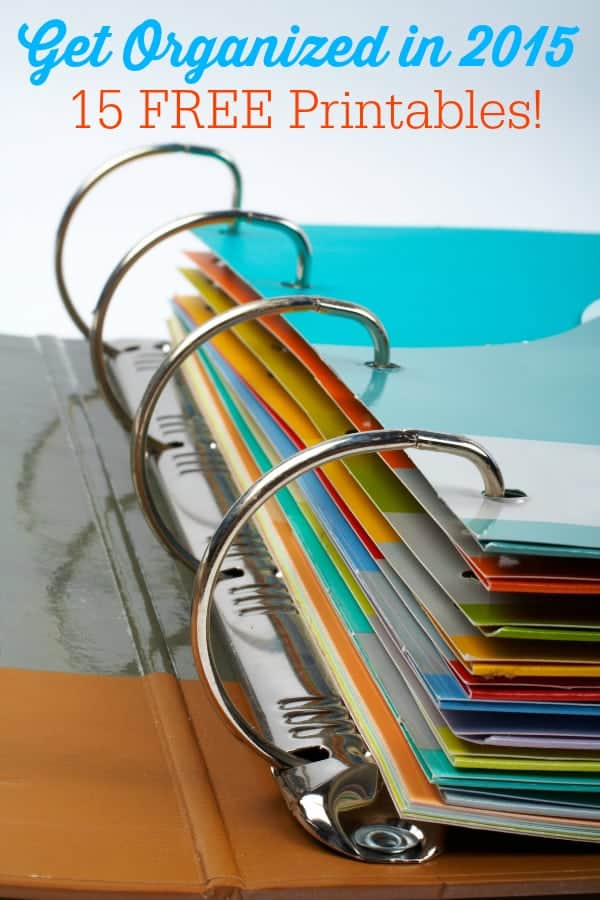 I've rounded up a list of helpful (free) printables that you can use as a starting point for whatever area of your life you need to organize. The cleaning schedule intrigues me because I'm a neat freak. I have my own sort of schedule but it's all in my head. I might print that one out too – I need a method to my madness!
I won't be printing these out all at once because I think that will overwhelm me (and my printer ink). Pin or bookmark this list so you can refer back to it when you are ready to take on any of these organizing projects! Let me know in the comments if you have planned any organizing projects in 2015.