Are you hosting a baby shower for someone who is having a girl? If you are, you've landed on the right post. I have 8 free printable baby shower games for girls to share with you today!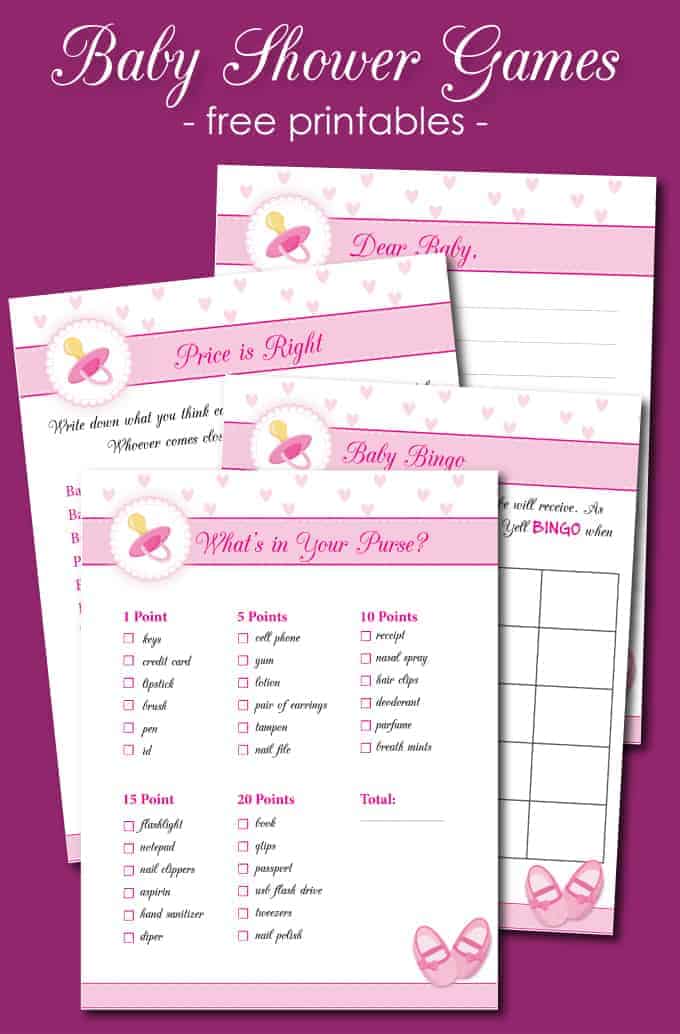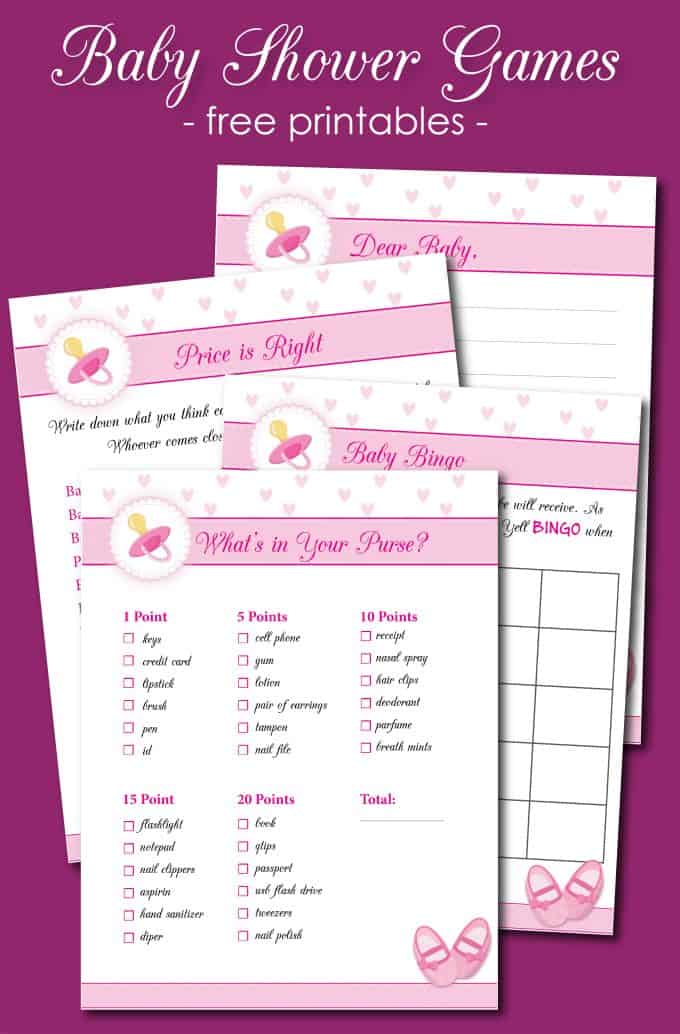 Baby Shower Games for Girls
Many of the games are classics that I remember playing at my own baby shower many years ago. I have two girls, but only had a baby shower for the first one. I was living in Ontario then so all my family was around to celebrate. For Bridget, my second daughter, I was in Edmonton and had no family close by. Nobody stepped up to plan a baby shower then and I wasn't about to throw myself one. Thankfully, I still had some old clothes from when Olivia was a baby. There are 6 years between my girls.
Nowadays, with access to the Internet, it opens up a whole new world for baby shower games. You can find just about anything online! I personally love printables and these free baby shower printables will get the game part of the shower you are throwing all complete. I have a good variety of baby games for girls so if the mom knows she is having a girl, this is a great start to plan the baby shower.
Check out the full line up below.
Mom could save this game for baby's scrapbook. I imagine there would be some endearing responses!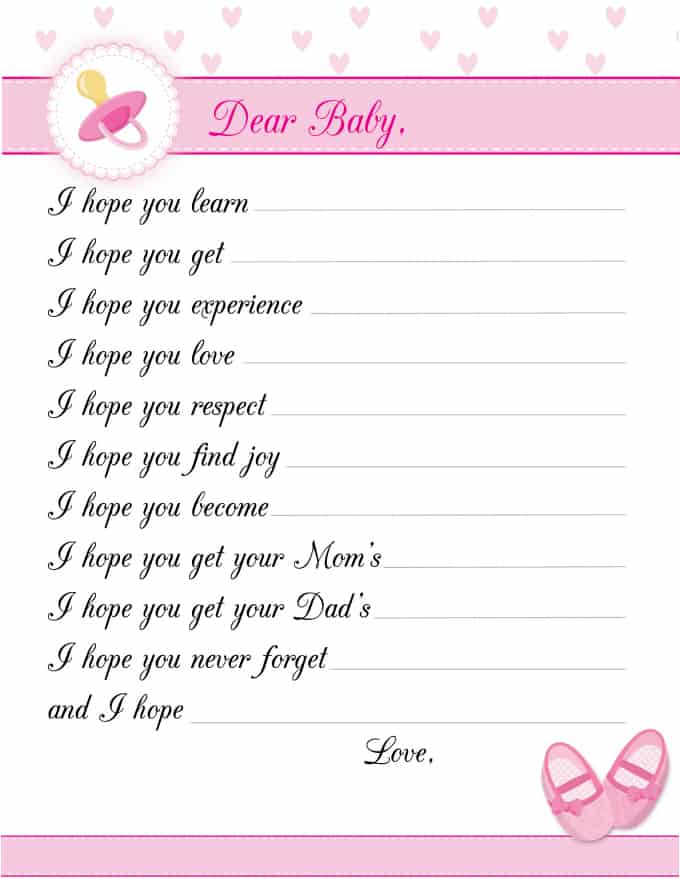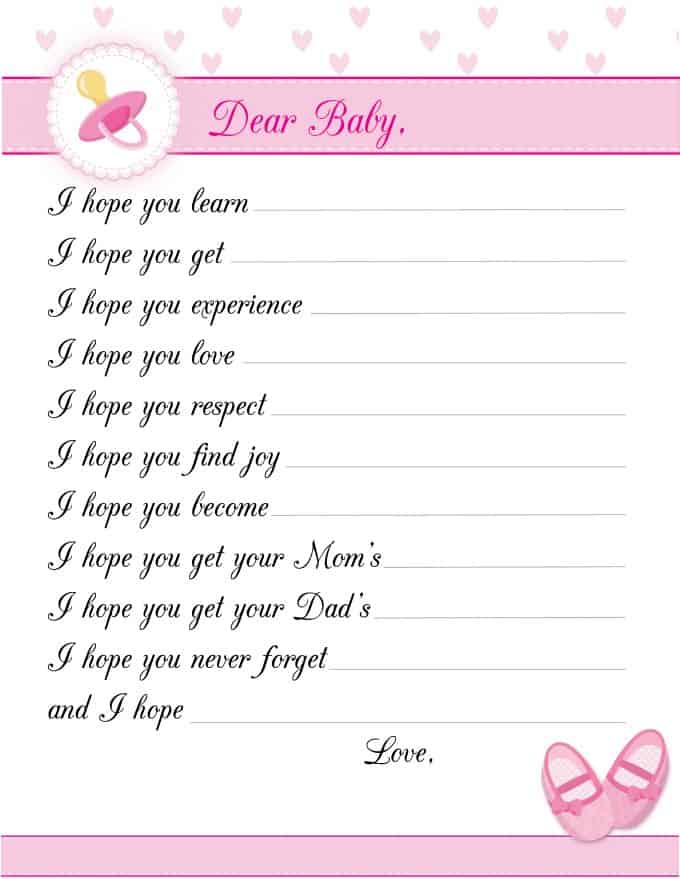 The ABC Baby Game is a race to see who knows all their baby equipment! It's not as easy as it looks.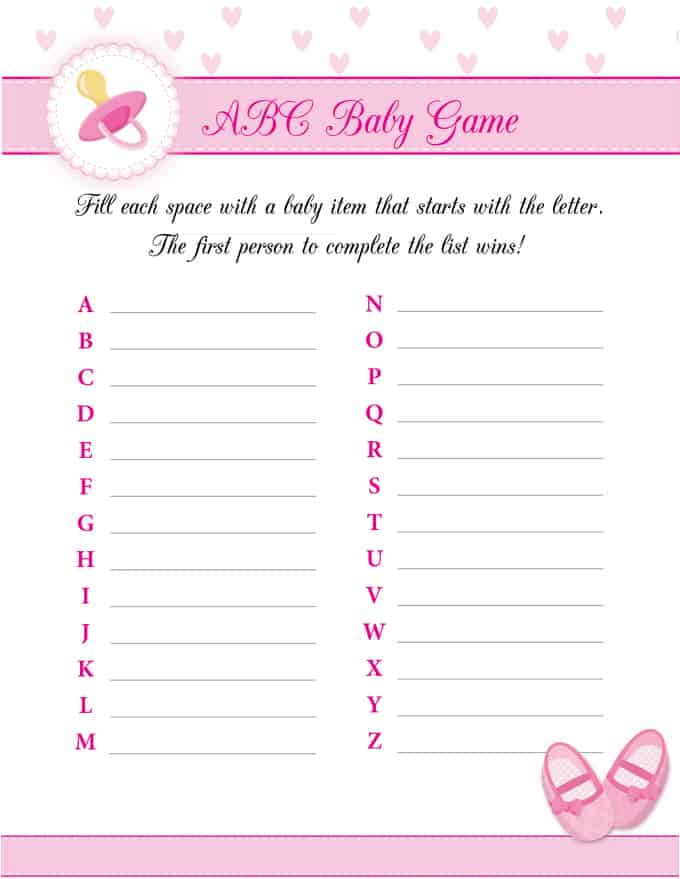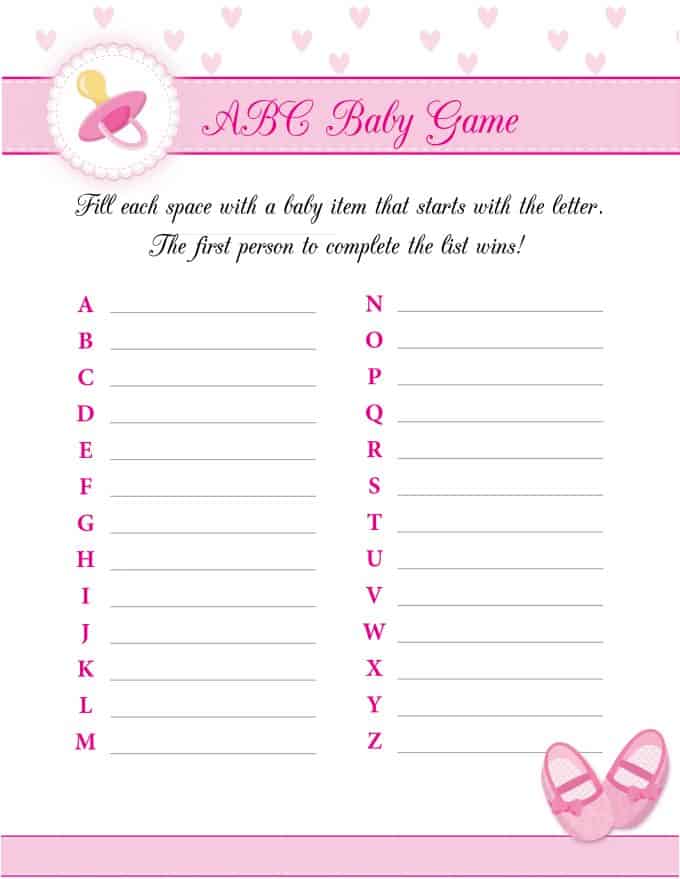 You'll need to do a little research to play the Price is Right and find out what the going rate for each baby item is. It's just a matter of a quick Google search though.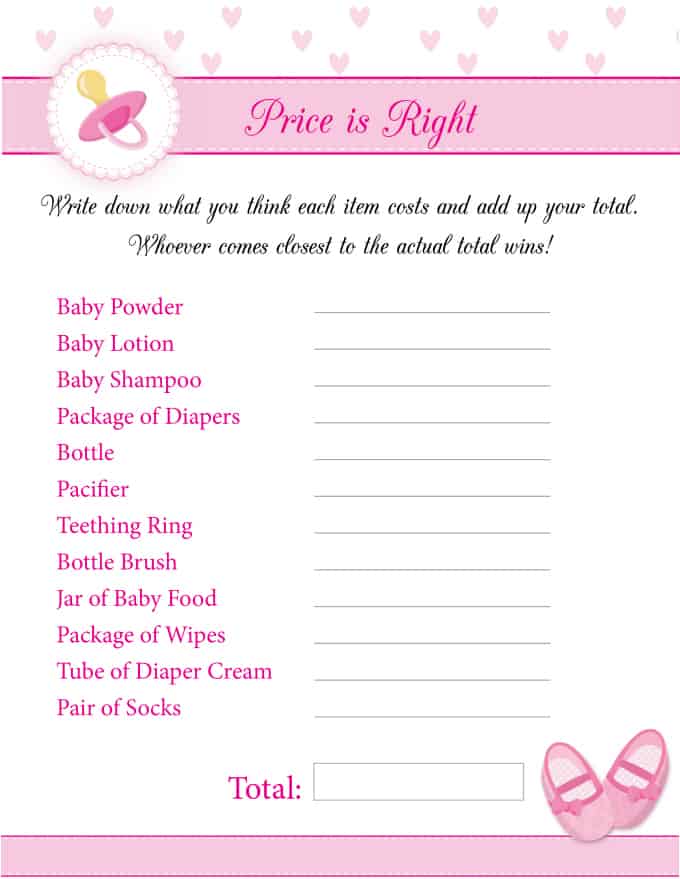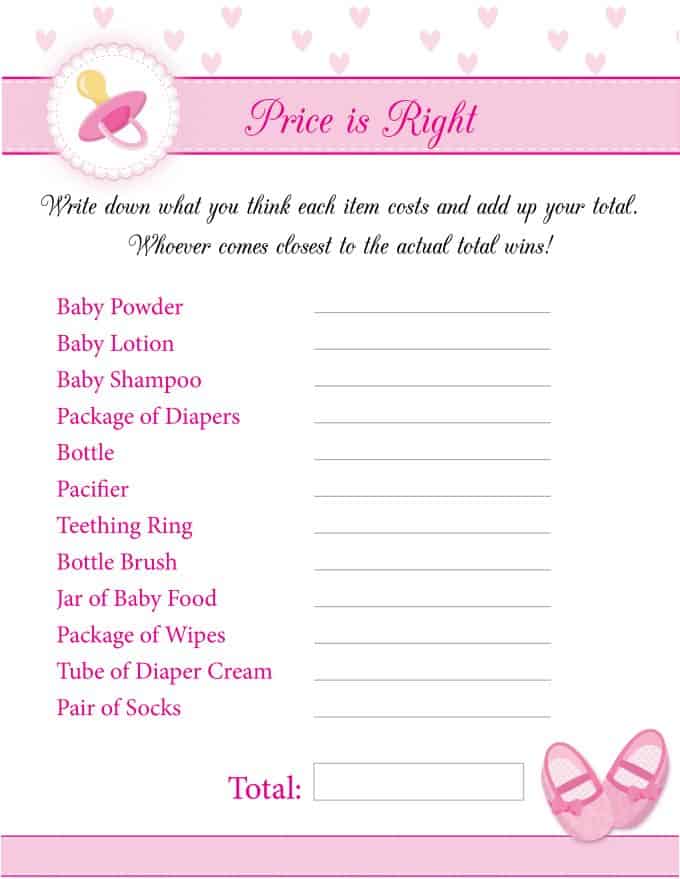 Advice for Mommy to Be is another endearing game that could be saved for the scrapbook.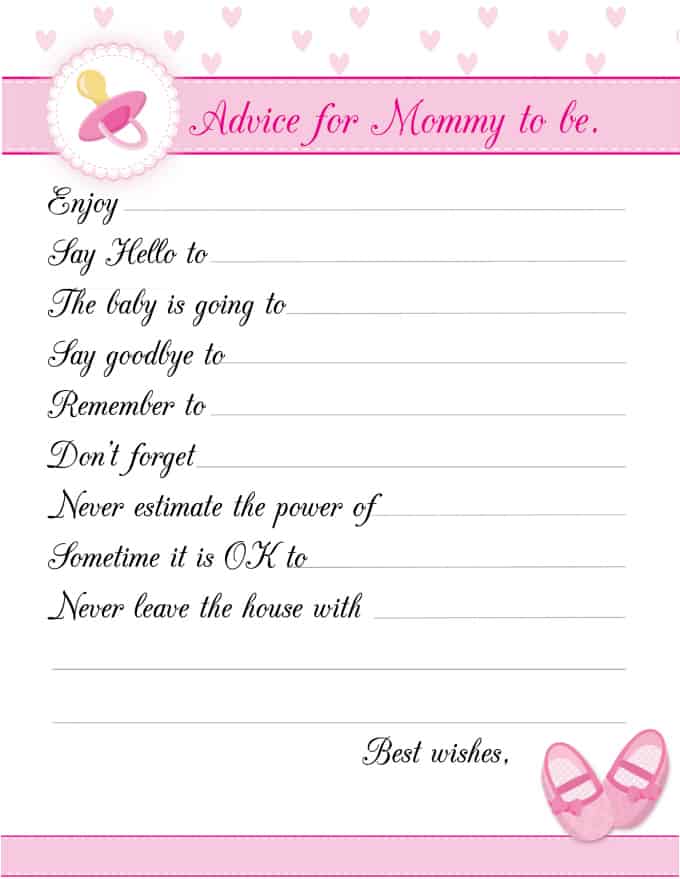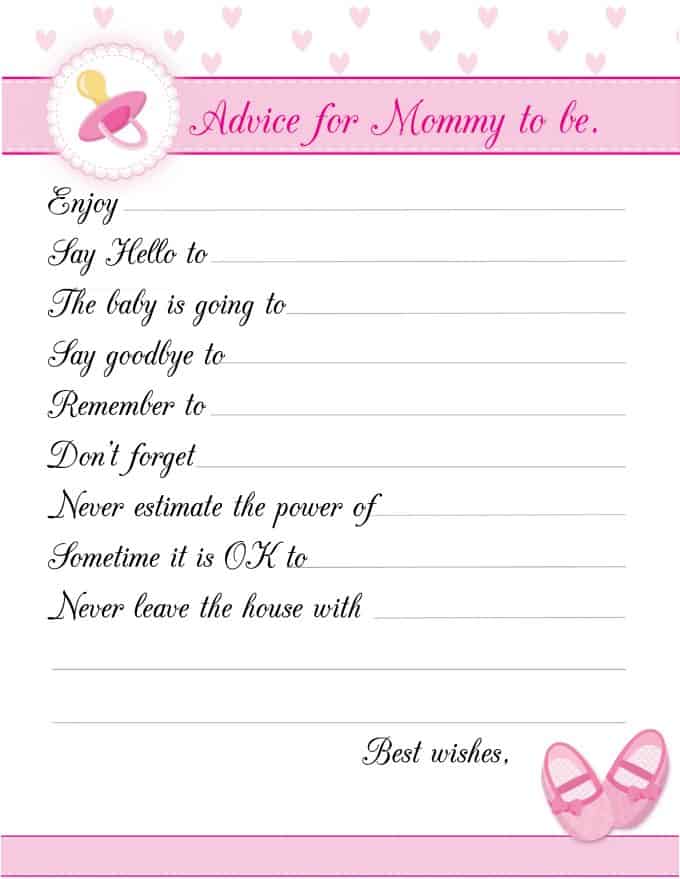 Baby Bingo keeps guests from drifting off while mom is opening up her presents. It's super fun to guess what is inside all those packages.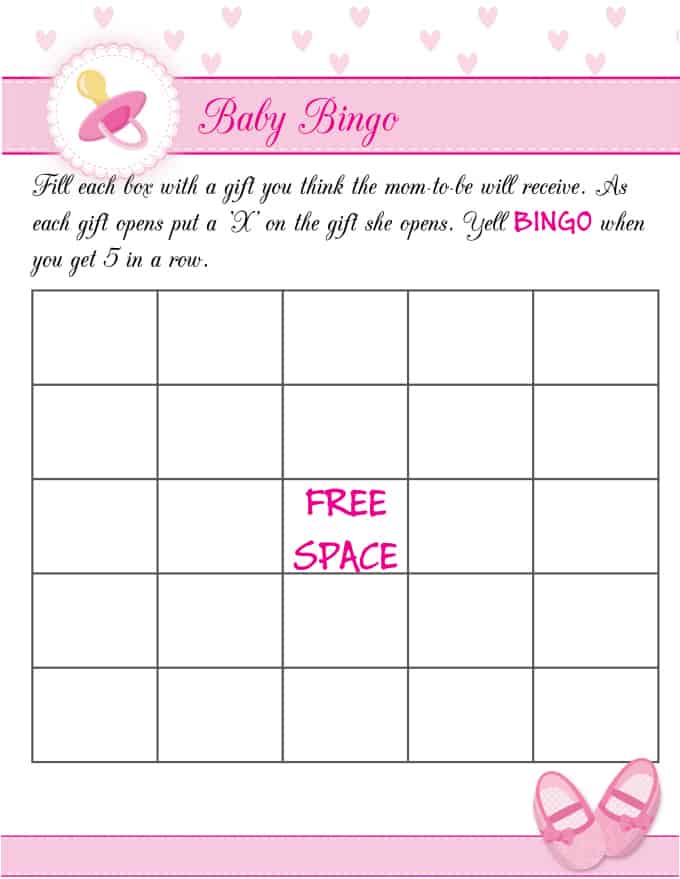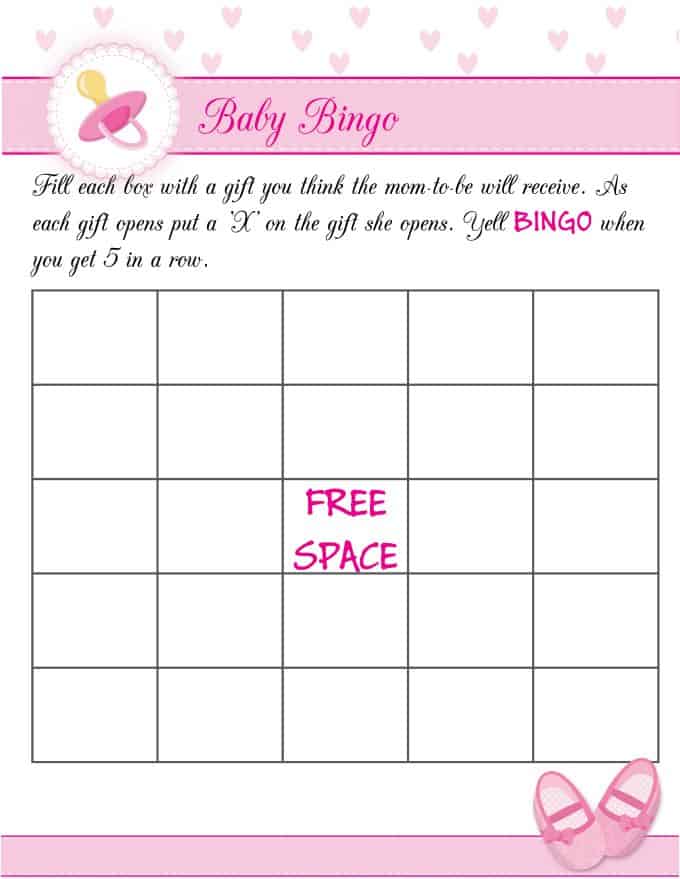 It wouldn't be a baby shower without a Word Scramble! This baby shower game is a classic.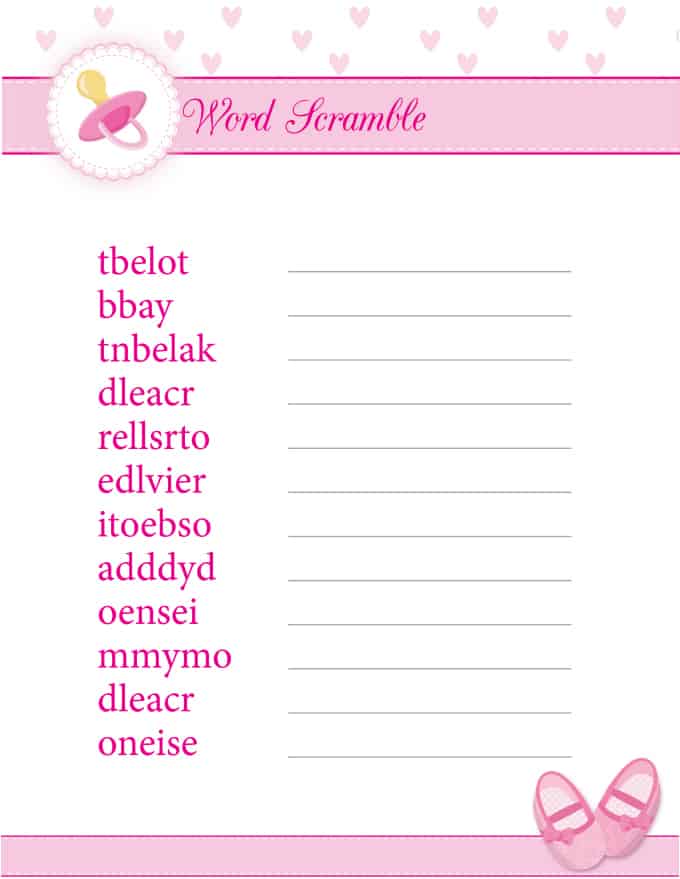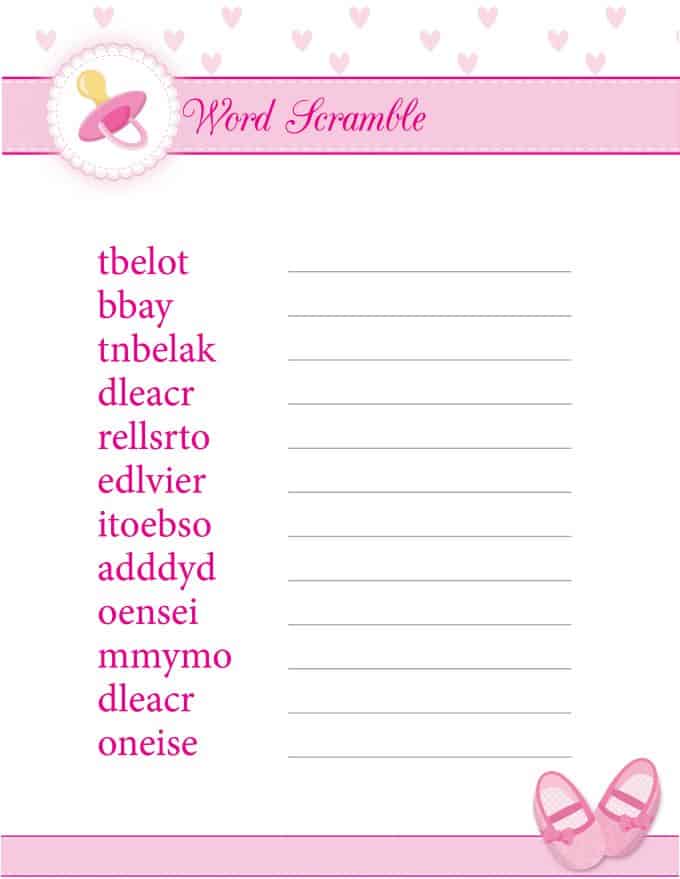 If mom needs some help picking a name, she might enjoy Baby Name Game where guests can share their faves.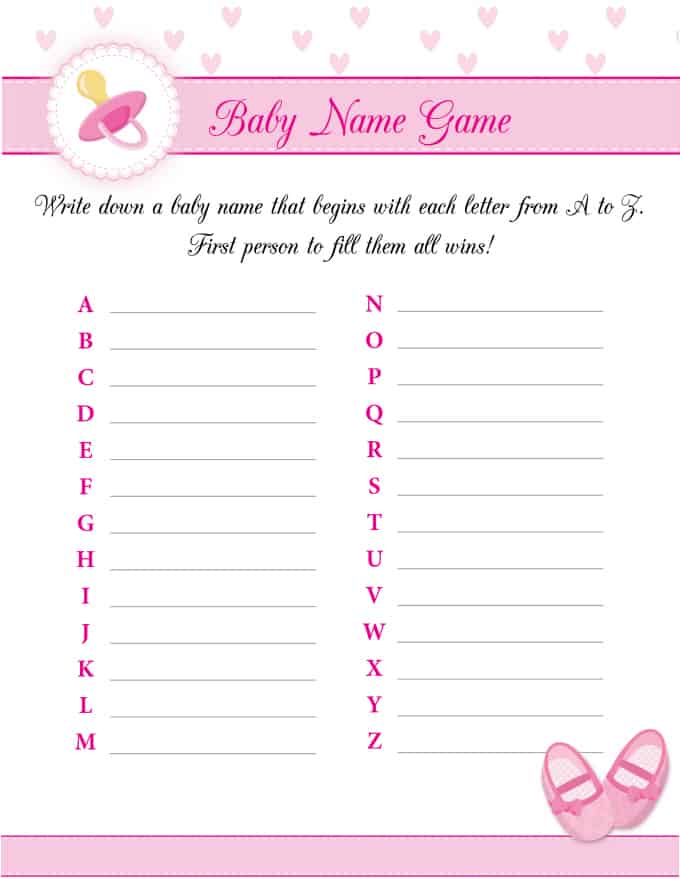 I'd win this game because my purse is a disaster. I bet I have all these items in there right now. Who has the messiest purse?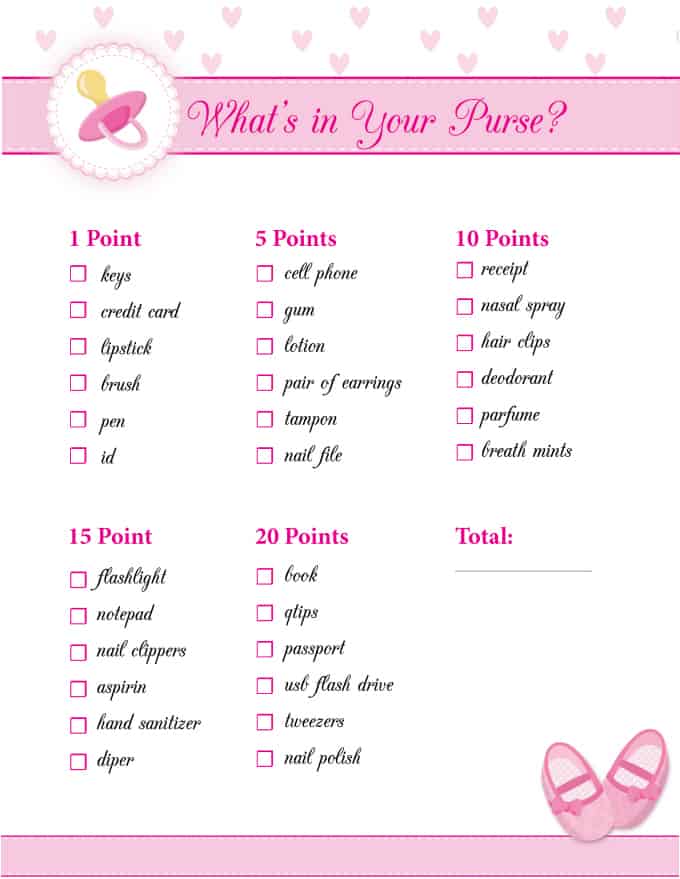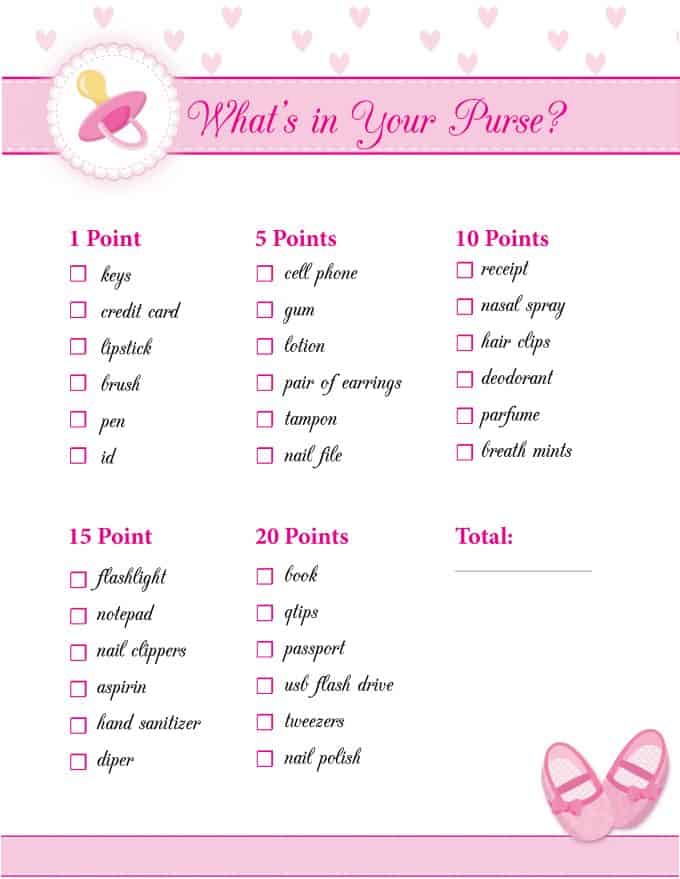 You might not have time to play all these baby shower games so I recommend picking your favourite ones. I always make sure to have some prizes available to make it more fun. Guests love to win a little something! It makes the baby shower more exciting.
This post contains affiliate links.
For more baby shower games that are a little fancier, check out these fun ideas.

You might also like this post: How to organize a nursery
What are your favourite baby shower games?
Fill out the form below to get these printable Baby Shower Games for Girls delivered to your inbox.