My Household Binder project is coming along slowly, but surely! In terms of printables so far, I've got my Daily Cleaning Checklist and the 52 Week Money Challenge. There are a bunch more in the works. I need to add a shopping list printable to the mix. Today I wanted to share with you the next printable in this set – a Grocery Shopping List.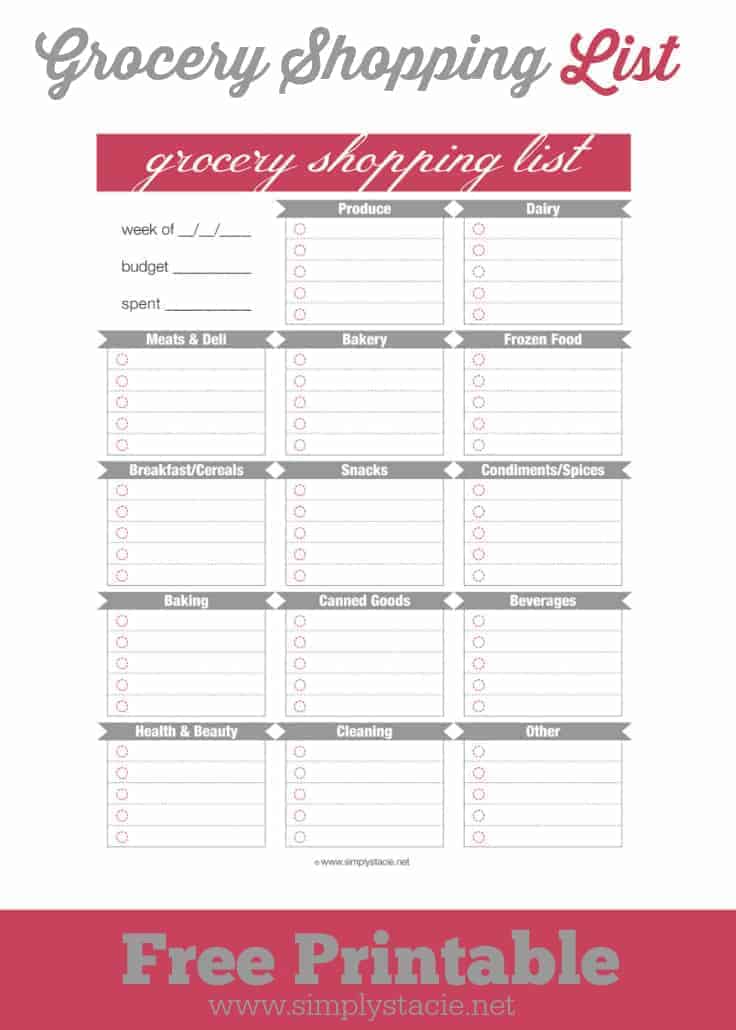 Shopping List Printable
I know there are many smartphone apps that have list features on them. However, I know some people prefer making an old-fashioned list by putting pen to paper. This free grocery shopping list printable will help you organize your shopping trip.
I used to make my grocery list by just having a brain dump onto my pad of paper. I'd write down every item I could think of, in no particular order. Then when I'd get to the store, I would scan my list and try and remember everything on it as I made my way through the aisles. Without fail, I'd miss something and have to backtrack again through a crowded store with a heavy cart of groceries. It's annoying when that happens. And it happens a lot! At least for me it does anyways!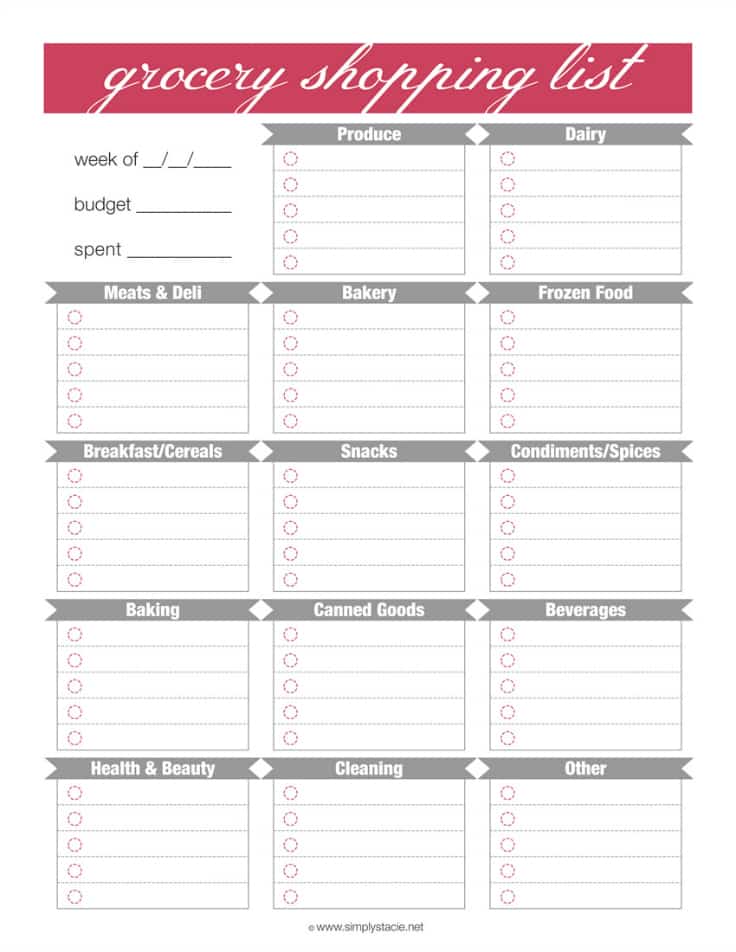 This printable is organized into the various product categories so you can get your shopping done faster (and more efficiently). No more backtracking! There is even a little check box beside each item if you want to check the item off as you put it in your cart.
I put an Other category in as well in case you are picking up items that don't really fit into the main categories.
Feel free to print this shopping list printable at home as many times are you like. It's in a pdf format. If you are writing a list on a pad of paper, try doing it another way with this printable. Hopefully it will help you out!
Fill out the form below to get your Grocery Shopping List delivered to your inbox.

Do you normally make a list for grocery shopping? If so, how do you do it?