This post is for the people who are making new year's resolutions to get in shape in 2016! I find the better I plan something, the more likely I am to stick with it. Put pen to paper and get ready to a new, improved YOU!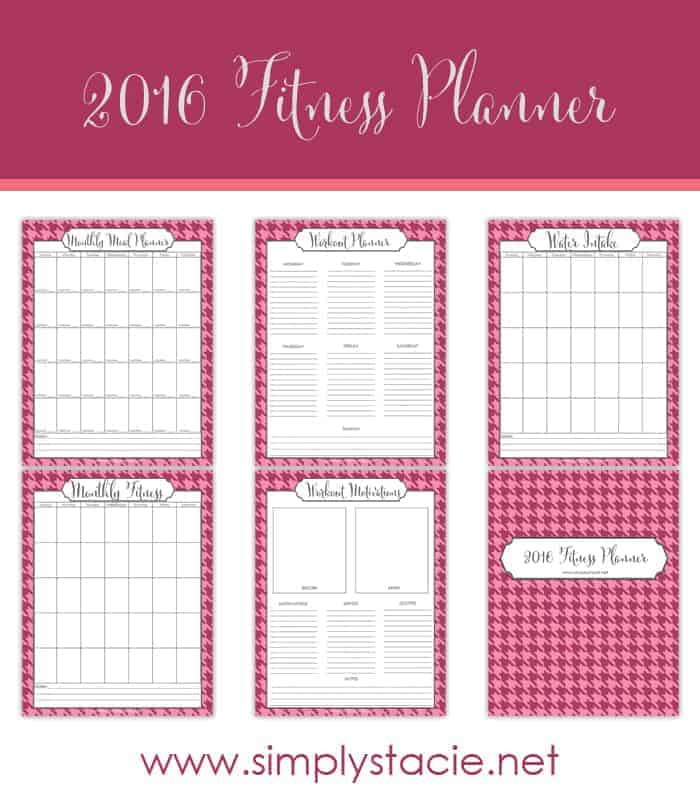 This 2016 Fitness Planner is FREE for you to use at home. If you have a friend who is wanting to get healthy in 2016, feel free to send them over to the post as well. This set includes a sheet for Workout Motivations, Monthly Fitness Calendar, Water Intake Calendar, Workout Planner and a Monthly Meal Planner.
If joining a gym is something you are thinking of doing, this planner will help you stay focused and on track. I'm not joining a gym, but need it to keep me motivated at home. I'll turn on some "Eye of the Tiger" and sweat in my basement.
The planner is in pdf format for easy download and printing at home. I've got a bunch printed out and in a binder ready to go. I'll start after the holidays because I doubt I'll be able to resist all that yummy food that is coming my way!
Are you wanting to get in better shape in 2016?
Update: My 2021 Fitness Planner is now in stock in my new shop! I also have a 2021 Organizing Bundle with all the printable sets.