Disclosure: I received a sample for review purposes. This post contains affiliate links. All opinions on this blog are my own.
The mail delivery workers know me well. I'm obsessed with subscription boxes. I love getting surprise deliveries in the mail. I get a beauty subscription box, artisan subscription box, book subscription box and a food subscription box. And I found another subscription box that I really love!
Meet the Field to Cup Subscription Box. Tea drinkers will adore this box!
Field to Cup
Each month, they send out a variety of loose leaf teas to try. It was funny because I just got a teapot to make loose leaf teas about a week before the box arrived in another subscription box. The timing couldn't have been more perfect.
I got the Discoverer Box in Black Tea. They also have it available in Low Caffeine, but I need allll the caffeine I can get these days!
Inside was four varieties of black loose leaf tea along with a steeping guide and tea bags, if you need them.
I love that they put all the instructions right on the packaging including the instructions on how to make the tea in a mug or in a tea pot.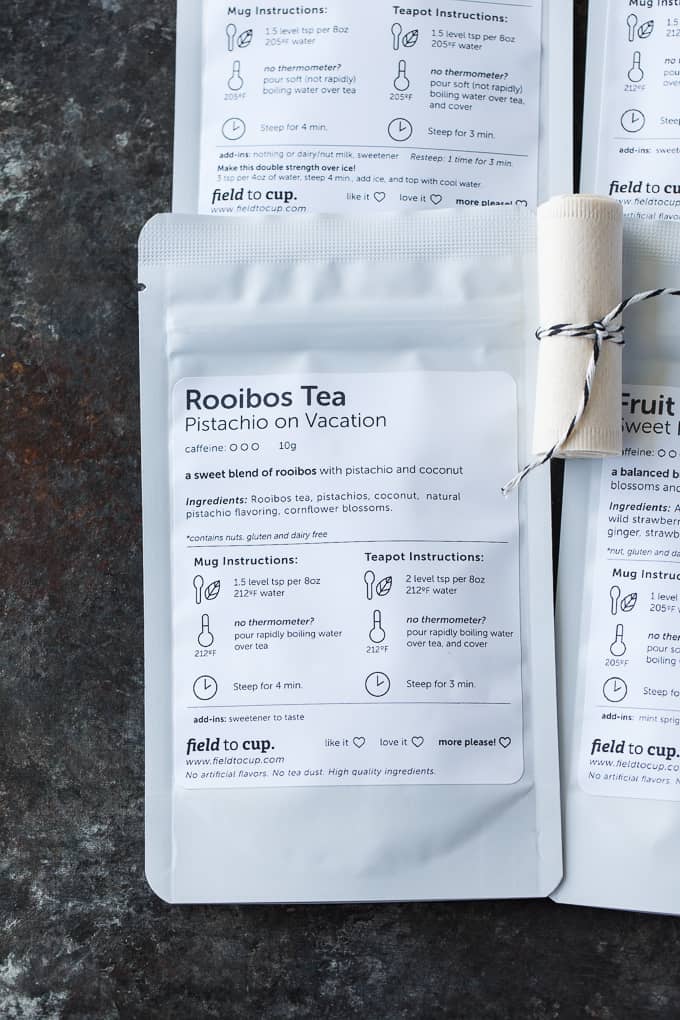 The teas included in my package were:
Rooibos Tea (Pistachio on Vacation). It was light, crispy, nutty with some tropical notes.
Black Tea (Caramello). I enjoyed the sweetness and rich caramel aroma.
Fruit Tea (Sweet Heat). I found it refreshing, crisp, fruity and slightly sweet.
Black Tea (Breakfast in Ceylon). My fave! It was smooth and rich with a slightly nutty finish.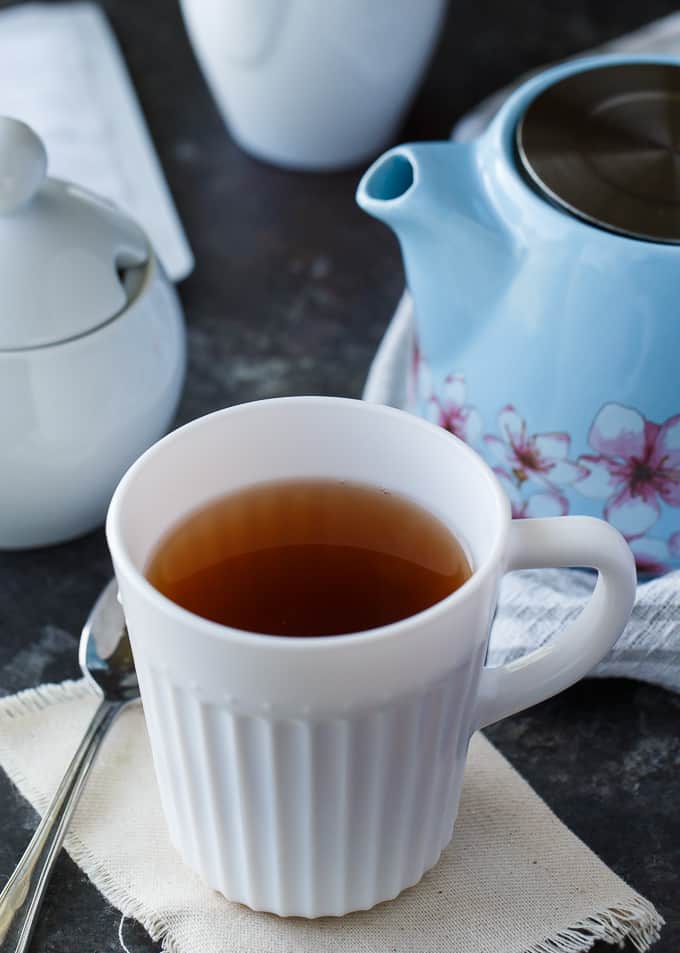 Some of them you could drink hot or cold and it will tell you in the steeping guide. I drank them all hot.
Tea Subscriptions
Field to Cup has a few tea subscriptions you could try.
Adventurer. Do you love to try new and unique flavours? This box is for you. It includes 2 premium and 2 "surprise" teas every month (40 to 72 cups).
Discoverer. Receive a large pouch of the tea type you love plus four other teas to enjoy (60 to 96 cups).
Explorer. Receive four teas every month (20 to 32 cups).
As you can see they are excellent value and you get a lot of tea to enjoy each month!
With the holiday season coming up, a Field to Cup tea subscription would make a lovely gift for the tea drinker in your life. They also have Tea Gifts and Teaware so be sure to explore their site to see everything they offer.
Field to Cup Discount Code
I also have an exclusive discount code for you to use at Field to Cup! Save 20% on your subscription with the code SS20.
Would you like a Field to Cup tea subscription for yourself or would you buy it for someone as a gift?