One item it seems we can never keep enough of in our house is batteries. Between the kids, John and myself and all our household gadgets, batteries are in high demand. John is a gamer so he'll go through a ton when he's in the middle of a gaming marathon with his online friends. When the kids were little, I remember needing batteries to power all their toys. Moms and Dads, I'm sure you can relate to that!
What if I told you that you wouldn't have to buy batteries again for a few years? You'd think I was crazy, right? I recently learned about Panasonic eneloop Rechargeable Batteries and they've been a game changer in my home. In fact, I'd never even known you could buy AA and AAA rechargeable batteries! If you didn't know that either, I'm here to tell you that you can!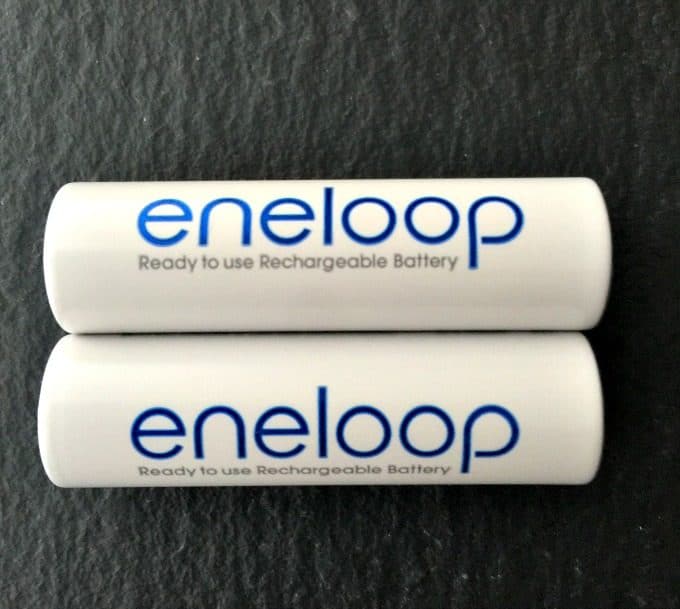 I have rechargeable batteries for my DSLR camera and John has one for his cordless drill. That was the extent of my knowledge of rechargeable batteries. I'd always purchased disposable batteries in the past and I always seemed to run out of them at the most inopportune times. For instance, I'd be in the middle of a Netflix marathon and the battery in my remote would die. Annoying.
So why switch to Panasonic eneloop Rechargeable Batteries? Here are 8 great reasons why you need to buy them for your home.
1. They come fully charged and ready to use. You can pop them into your remotes, game controllers or kid's toys and start using them right away. You don't have to wait hours for them to charge. Usually when you need a battery, you need it NOW so this is a fantastic feature.
2. They last years in storage. I love that you can buy a package and can leave it to sit for a few years if you like. I'm sure you will want to use them right away, but this is handy if you want to stock up on a bunch of them or buy some for a gift for a tech loving friend. The rechargeable battery I tested out retains 70 % capacity after 5 years of non use.
3. You can recharge them over and over again. When the battery power runs low, simply pop them into your Panasonic battery charger. It plugs into a wall outlet to charge and takes around 10 hours. The ones I tested out can be recharged up to 2100 times. Wowzers!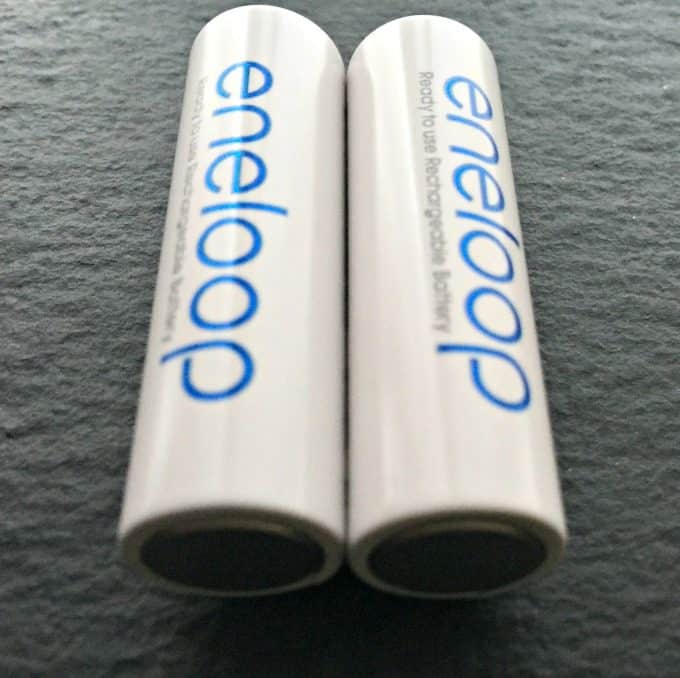 4. You will reduce your household waste and help the environment. I hate having to dispose of batteries because you aren't supposed to just throw them into the trash. With Panasonic eneloop Rechargeable batteries, you won't have to throw any away for years!
5. You can take more pictures with your digital camera. If you have a digital camera that takes AA or AAA batteries, switch to these rechargeable batteries. You'll be able to take 4.4 times as many photos compared to conventional dry cells.
6. They still work in the cold. Though they are for indoor use in your home, these rechargeable batteries will even work with temperatures as low as -20°C. Hopefully, it never gets that cold in your home, but it's good to know that your batteries will still work if you need to use them outside in the cold.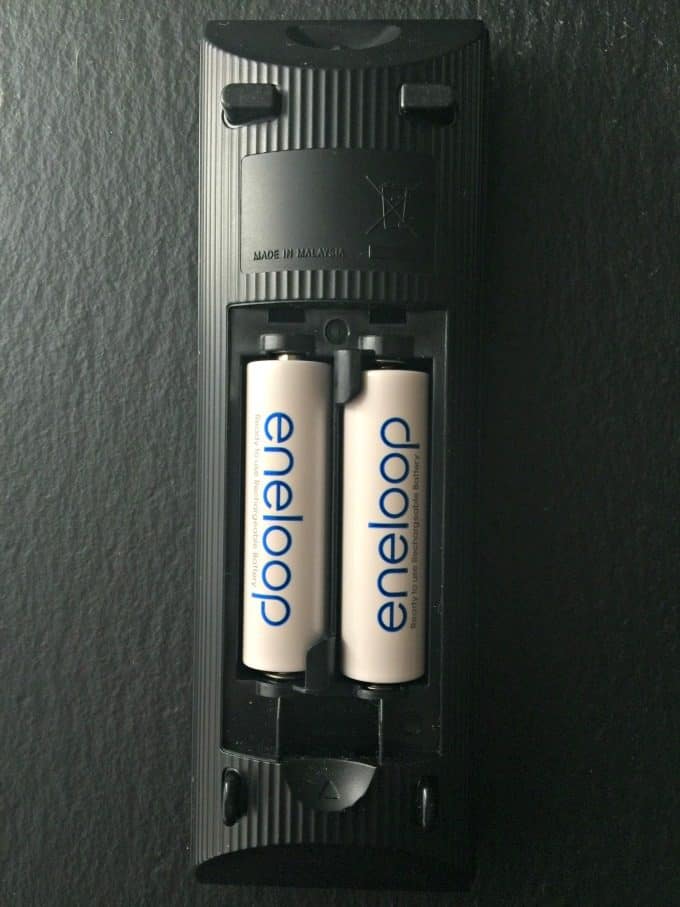 7. They are cost-effective. You may pay a little more at the beginning to buy them, but even then, the price is still reasonable. Plus, you won't have to buy batteries for years so in the end, they will save you money.
8. They use the Green Certificate system. eneloop Rechargeable Batteries are charged via solar power, an eco-friendly type of energy, prior to your purchase.
I've added one item to my to-do list: buy more eneloop Rechargeable Batteries! Are you ready to make the switch too? Check out eneloop to learn more and find a retailer near you. I think once you try them, you'll be impressed by all their unique benefits!
How would you use eneloop Rechargeable Batteries in your home?
Disclosure: I was compensated for this post. All opinions are my own.