Homemade beauty gifts are an excellent holiday gift idea. It shows you took the time to make something with love. Your recipient doesn't need to know how easy it was to make. People don't realize how simple it is to make your own beauty products. I've been making them for some time now and they aren't hard to do. Trust me, I don't like hard DIY's!
I've rounded up 27 easy homemade beauty gifts you can make this holiday season to give out to your friends and family. I have a selection of soaps, scrubs, bath bombs and body butter. Enjoy!
1. Apple Cinnamon Goat's Milk Soap. This beautiful soap smells like fall! It gives a rich lather and also makes a lovely DIY for someone special.
2. Lemon Shea Butter Soap. Creamy, smooth and fresh. This beautiful DIY soap leaves skin feeling so soft and makes a lovely homemade gift.
3. Vanilla Coffee Soap. Keep your coffee grounds from your morning coffee and whip up a batch of this lovely soap!
4. Orange Creamsicle Soap. Smells like a dream! I can't get enough of the vanilla + orange scent combo.
5. Honey Oatmeal Goat's Milk Soap. Your skin will feel amazing after washing with this simple DIY soap. Honey and oats are the perfect combination to combat dry, sensitive skin.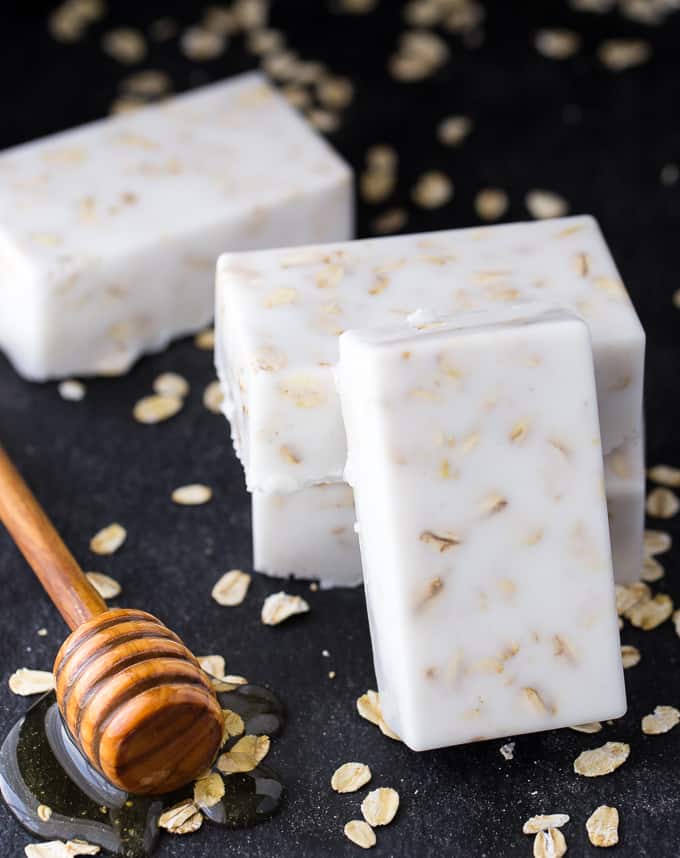 6. Oatmeal Raisin Goat's Milk Soap. This soap smells so good you'll almost want to eat it! Made with spicy blend of cinnamon and clove essential oil with oats and raisins.
7. Lime Cilantro Soap. Don't let those fresh herbs go to waste! Make soap! This Lime Cilantro Soap is made with melt and pour shea butter soap base, lime essential oil and fresh cilantro.
8. Orange Zest Soap. Fresh and invigorating! Make up a batch of this lovely glycerine soap for your family in under an hour.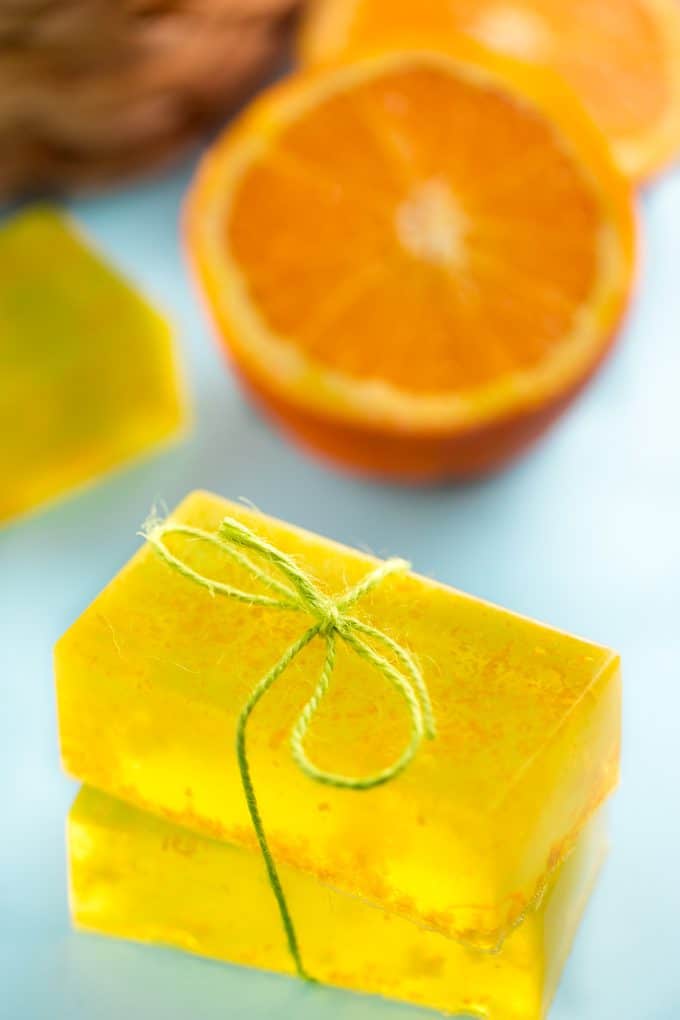 9. Lemon Zest Soap. Only three ingredients in this simple DIY! This Lemon Zest Soap smells fresh and clean and feels great on skin.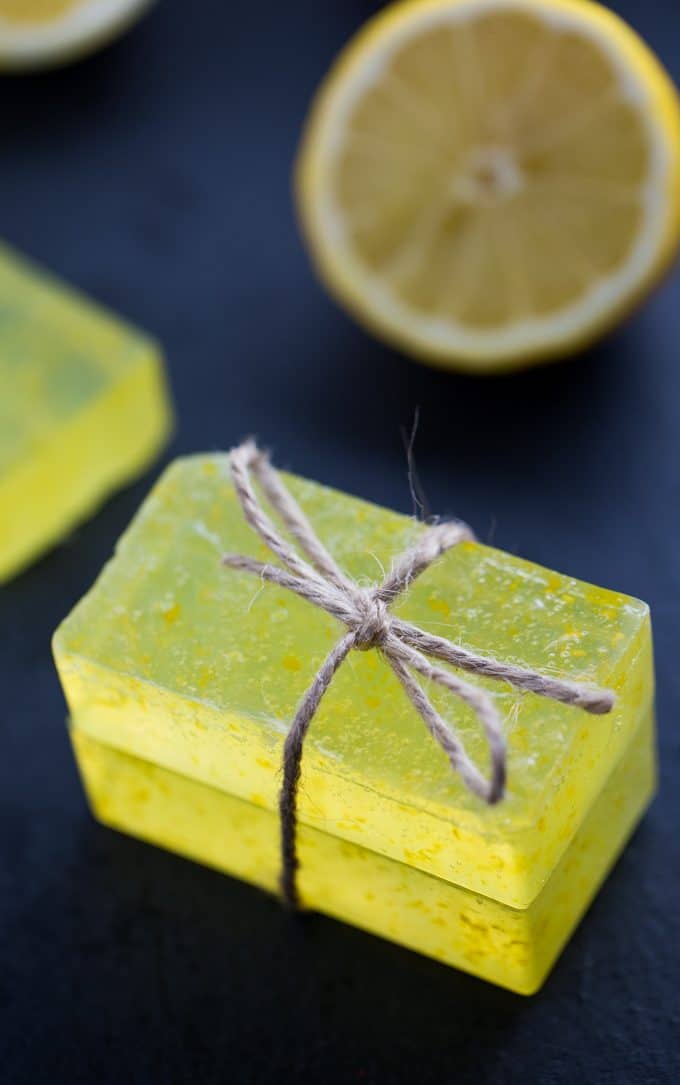 10. Coconut Shea Butter Soap. Making your own soap couldn't be any easier! This Coconut Shea Butter Soap smells heavenly and feels luxurious on your skin.
11. Zesty Vanilla Rose Soap. Perfect for shower time, bath time and great for washing your hands!
12. Coffee Soap. This soap smells amazing! Super easy to make too.
13. Lavender Bath Bombs. You'll be surprised at how easy it is to make your own bath bombs. Keep them, sell them or gift them!
14. Chocolate Sugar Scrub. Luxurious and decadent! You may be tempted to eat this sweet scrub, but resist if you can. It feels amazing on your skin.
15. Vanilla Pumpkin Sugar Scrub. Got leftover pumpkin? Make this simple and sweet DIY beauty scrub. It feels great on your skin for exfoliating.
16. Blackberry Mint Foot Scrub. Pamper your feet with this easy homemade sugar scrub. It's invigorating, refreshing and soothing on sore, tired feet.
17. Blueberry Exfoliating Sugar Scrub. Super simple DIY sugar scrub you can make with easy to find ingredients! Skin feels so soft and smooth after just one use.
18. Sea Salt & Olive Oil Scrub. Your skin will feel glorious with this DIY scrub! It's easy to make with pantry ingredients and makes a great gift.
19. Pumpkin Spice Sugar Scrub. Embrace the scent of fall with this amazing DIY Pumpkin Spice Sugar Scrub. You'll be tempted to eat it, but don't! Your skin will be in for a real treat.
20. Coffee Sugar Scrub. Simple recipe for homemade coffee sugar scrub with just a few ingredients! Your skin will thank you!
21. Raspberry Lip Scrub. Get soft, kissable lips with this simple DIY beauty recipe. It's made with three natural ingredients that you may already have in your home!
22. Peppermint Lip Scrub. Cure dry, chapped lips with this simple homemade beauty DIY!
23. Mint Lip Balm. Your lips will feel soft and minty fresh with this easy DIY beauty recipe!
24. Lime Lip Balm. Making your own lip balm isn't hard to do! This one smells fresh and tangy and feels wonderful on dry lips.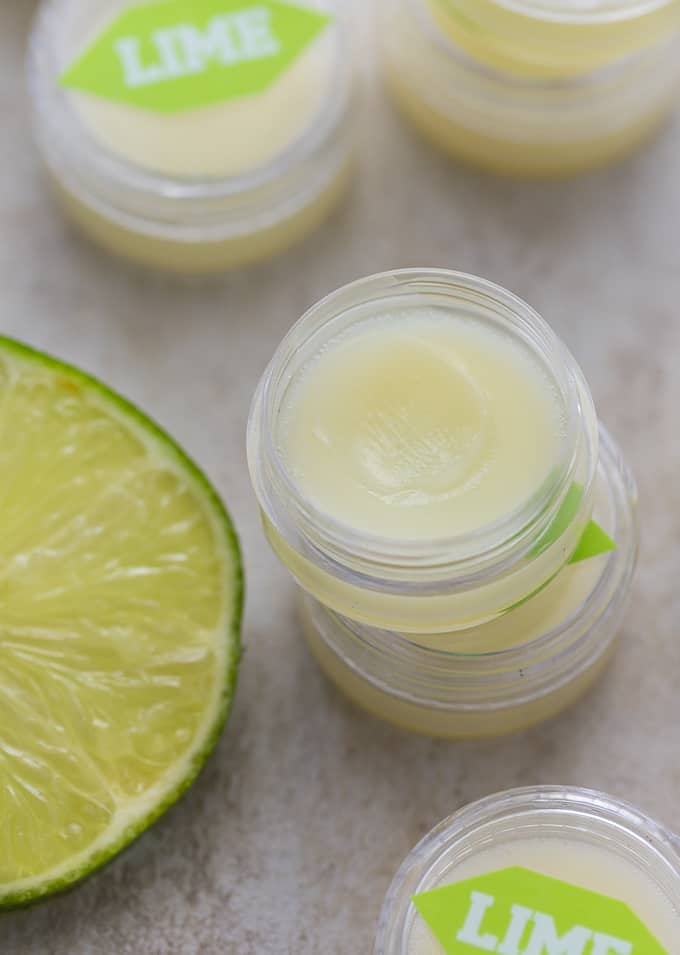 25. Whipped Chocolate Body Butter. Light, fluffy and feels like heaven on your skin. Plus, it's made with only three ingredients!
26. Dry Shampoo for Brunettes. Only two ingredients that you probably have in your pantry right now!
27. Lavender Bath Salt. Makes a thoughtful DIY gift for any occasion!
Which homemade beauty gift idea is your fave?
You might also like this Beauty Gift Guide.