I had to leave my DIY spice rack behind in Nova Scotia when we moved. My current setup isn't the greatest. I have them stashed in a couple kitchen drawers and the rest of the spices are strewn in the pantry. Needless to say, my spices need some TLC! I was looking for ideas and found these creative DIY kitchen spices organization ideas to help get them into order.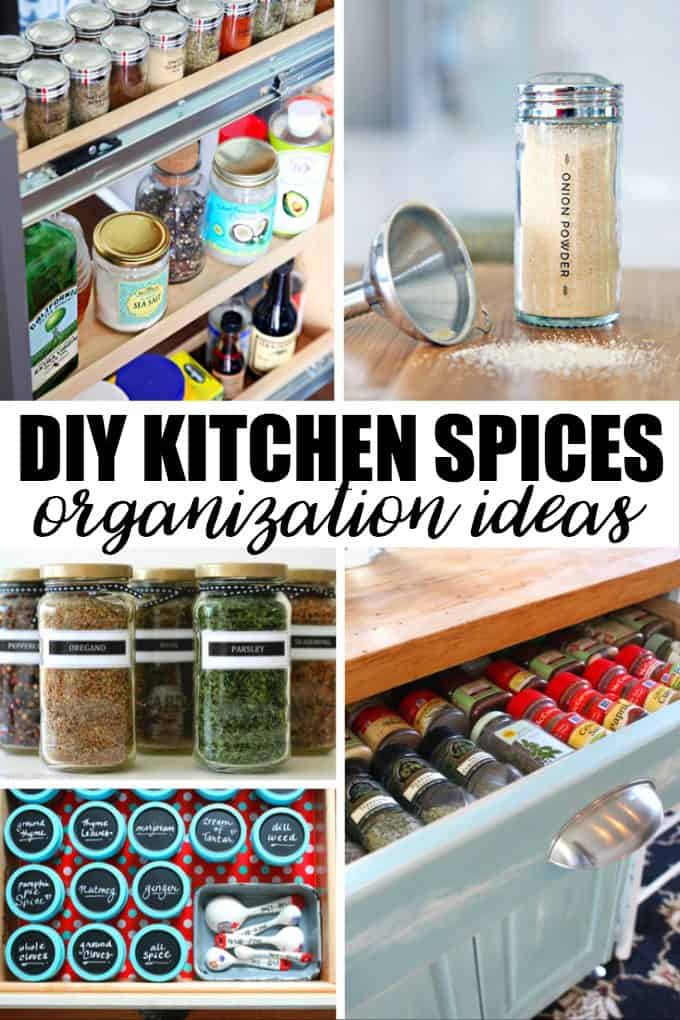 If your spices need a little help too, you'll want to check out these DIY's below! The question is which one do I use!
How do you have your spices organized?