New BBQ √
Warm weather √
Delicious food ready to grill √
Friends, it's BBQ season! Are you ready?
I've been anxiously waiting to get my grill on. We picked up a new BBQ this past week and I've been imagining all the yummy recipes I was going to make. I pictured a summer full of backyard parties with friends and family where I could show off my grilling skills and share some new recipes.
Deluxe Pizza Burgers
I knew exactly which recipe I wanted to make first: Deluxe Pizza Burgers. Burgers and BBQs go together like peanut butter and jelly. You can't have one without the other, at least in my humble opinion!
I picked up a bunch of my ingredients at M&M Food Market. If you are grilling this summer, you need to visit your local store. They have a ton of products perfect for grilling season. They are currently running their "Let's Figure Out BBQ" campaign to help Canadians make the most of grilling season. I'm all stocked up for summer now with a freezer full of items just waiting for me to grill and serve to my family and friends.
My family could not get enough of these Deluxe Pizza Burgers. They are a delicious and filling combination of two of my favourite foods: pizza and burgers.
Plus, they are easy to make with most of the toppings cooked on the grill alongside the meat. I picked up a bag of Diced Onions. Cook them right from frozen with a little bit of butter in a grill basket lined with aluminum foil. They are perfect for burgers and best of all, you don't have to chop or peel. I always cry when I cut onions.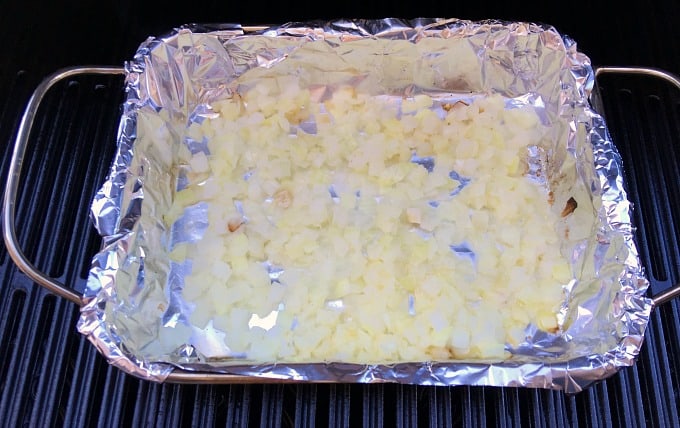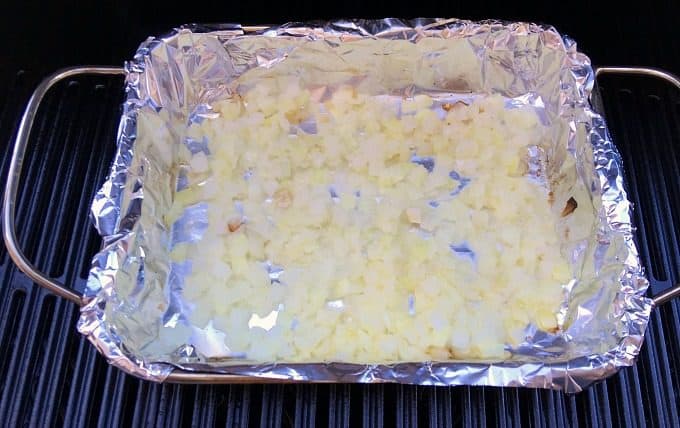 Grilled mushrooms and green peppers anyone? I love the smoky flavour grilling gives to fresh veggies. I used a grilling grid and basket to cook them. And yes, I made extra mushrooms for a side dish to our burgers.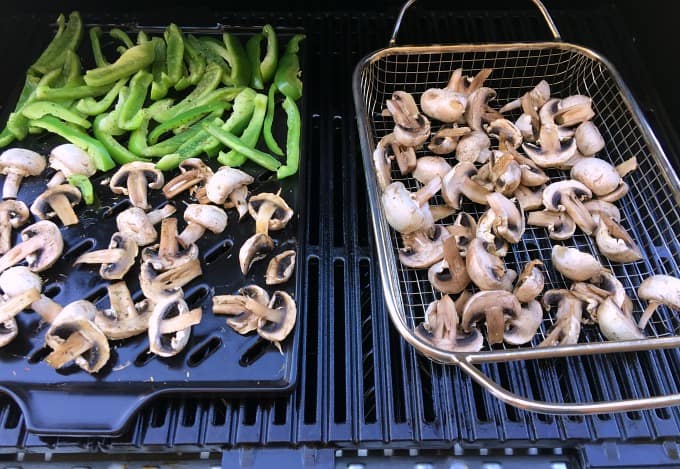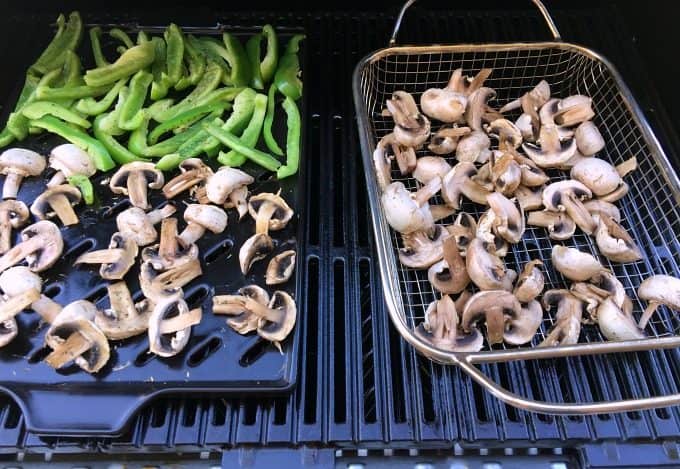 I heated the bacon and pepperoni on the grill for about a minute. I purchased the Fully Cooked Bacon that only requires you to heat it up in the microwave. I took mine to the grill instead to save me from running back inside the house.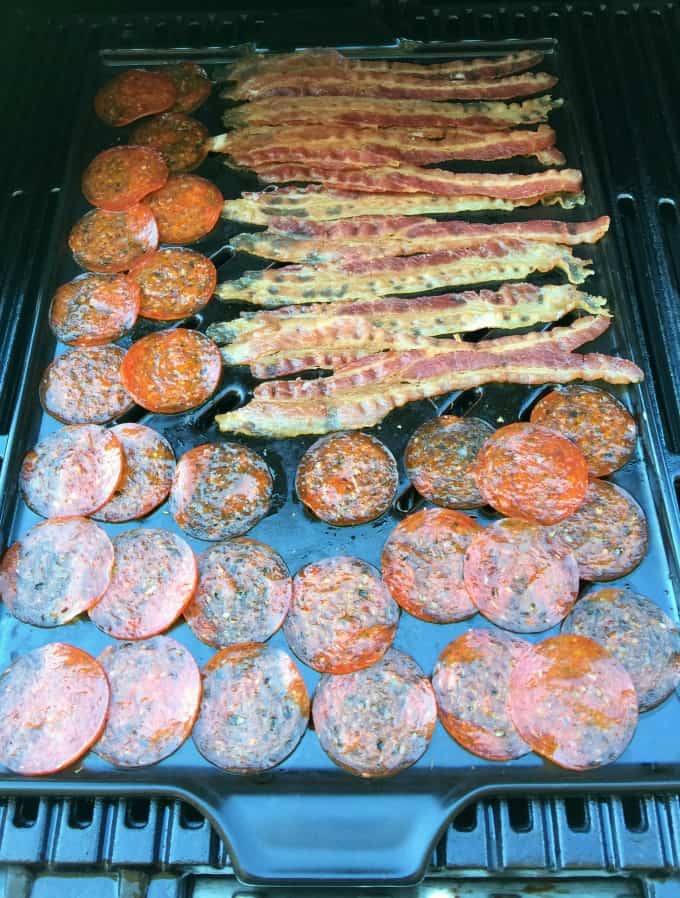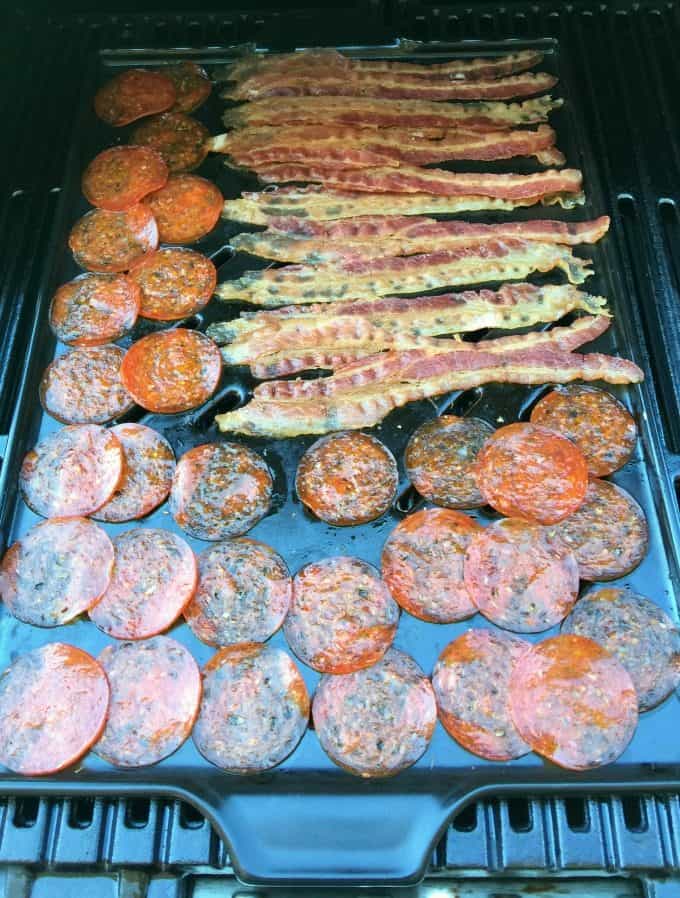 You can't have a deluxe pizza without the sausage. These Mild Italian Sausages add a bit of spice to the burger. They grill perfectly from frozen in about 20 minutes.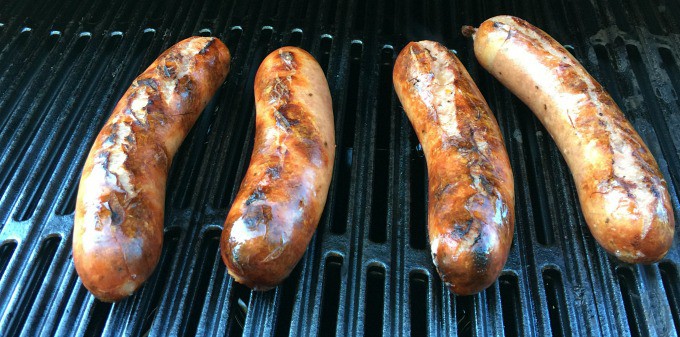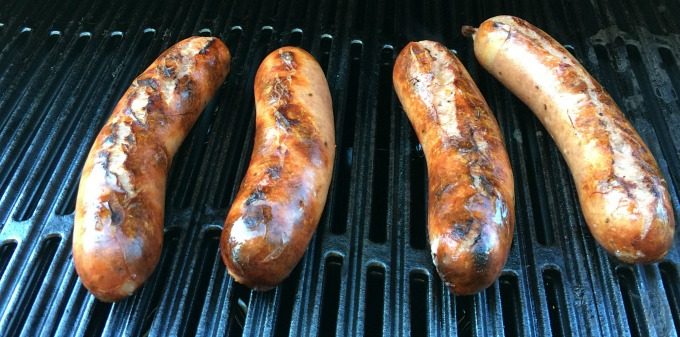 The burgers are the stars of the show. M&M Food Market has a fabulous selection of burgers so it was a hard choice for me to decide which ones to use. I settled on the Angus Beef Burgers with their thick, juicy and flavourful patties. Each side takes about 7 minutes each to grill to perfection.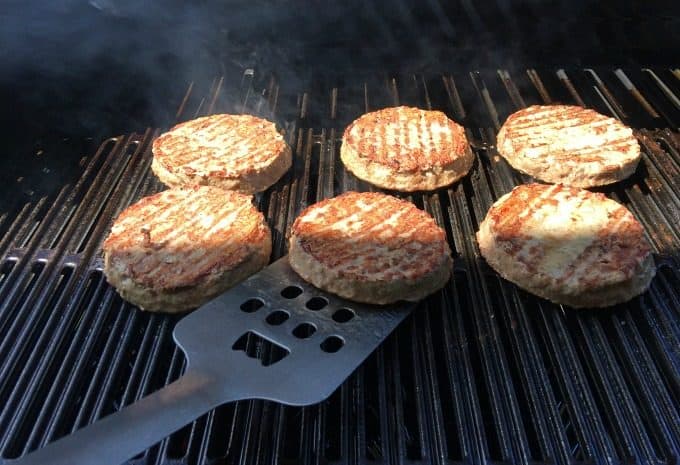 My "Burger Bar" was ready to go! People can pick and choose which toppings they want on their Deluxe Pizza Burgers. For me, I loaded mine with EVERYTHING to get the full taste experience.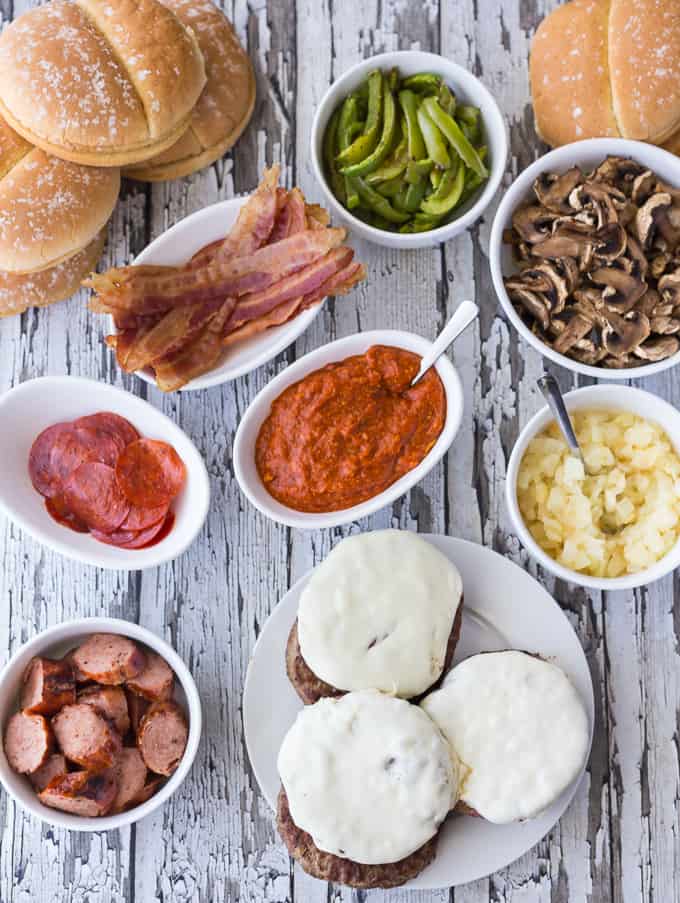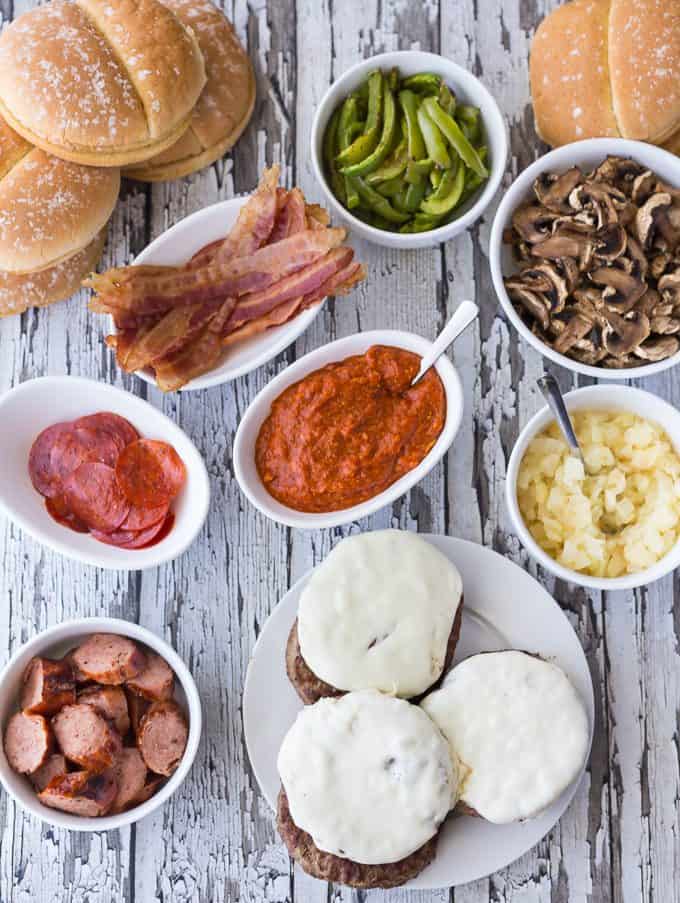 The Mozza Marinara Dip makes the perfect pizza sauce. I love that it has mozzarella cheese mixed in.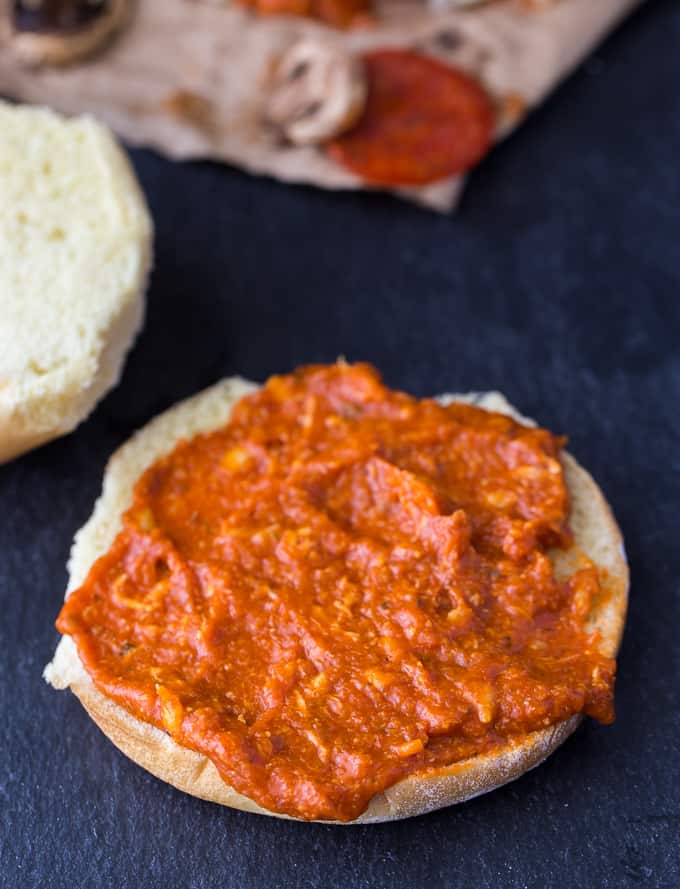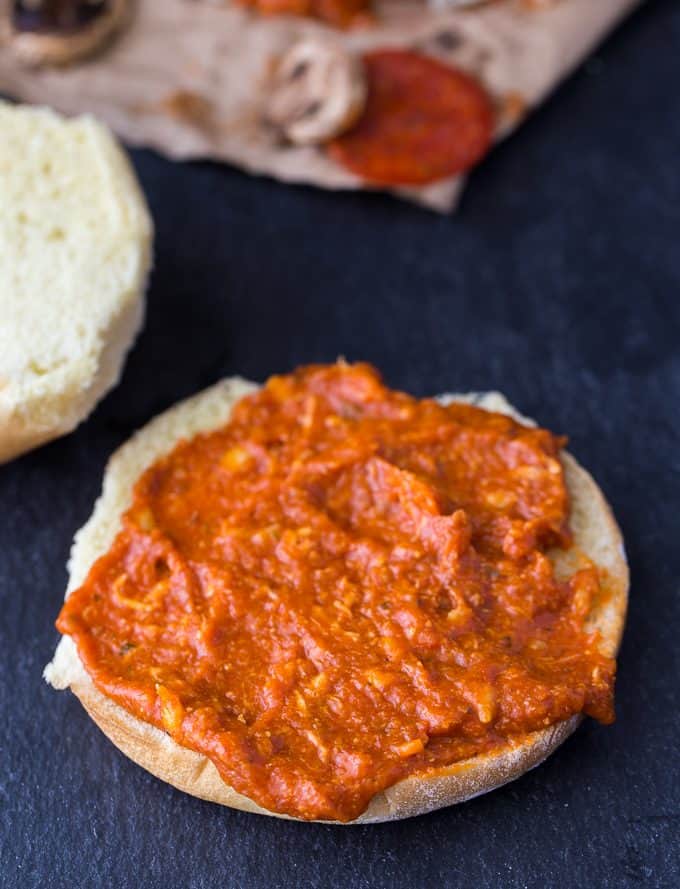 During the last minute of grilling, I added a slice of mozzarella cheese to the burgers. It melts so quickly so you don't want to leave it on the grill too long.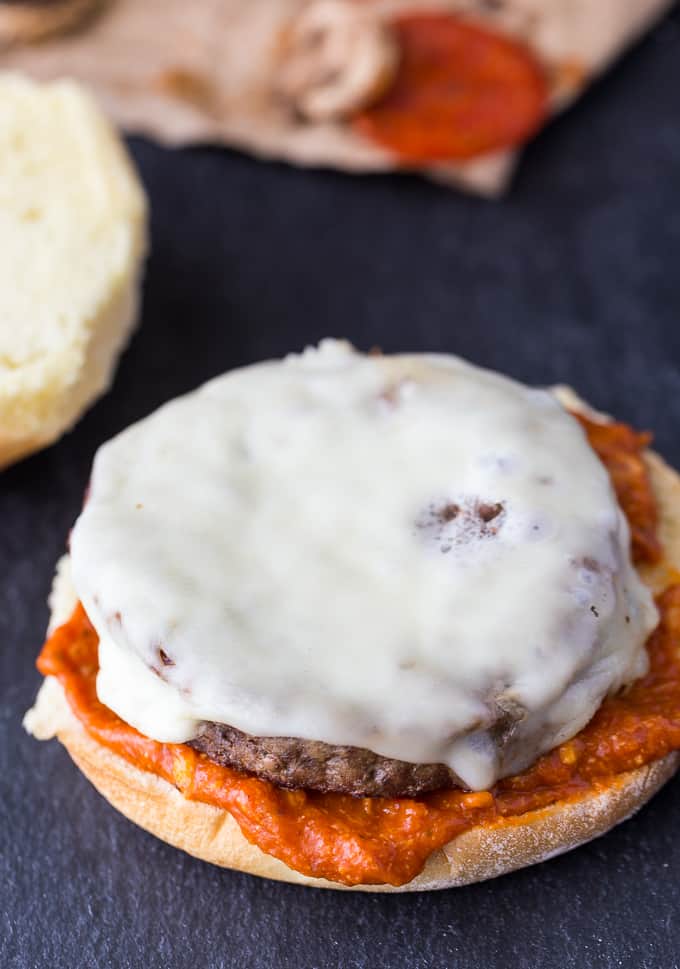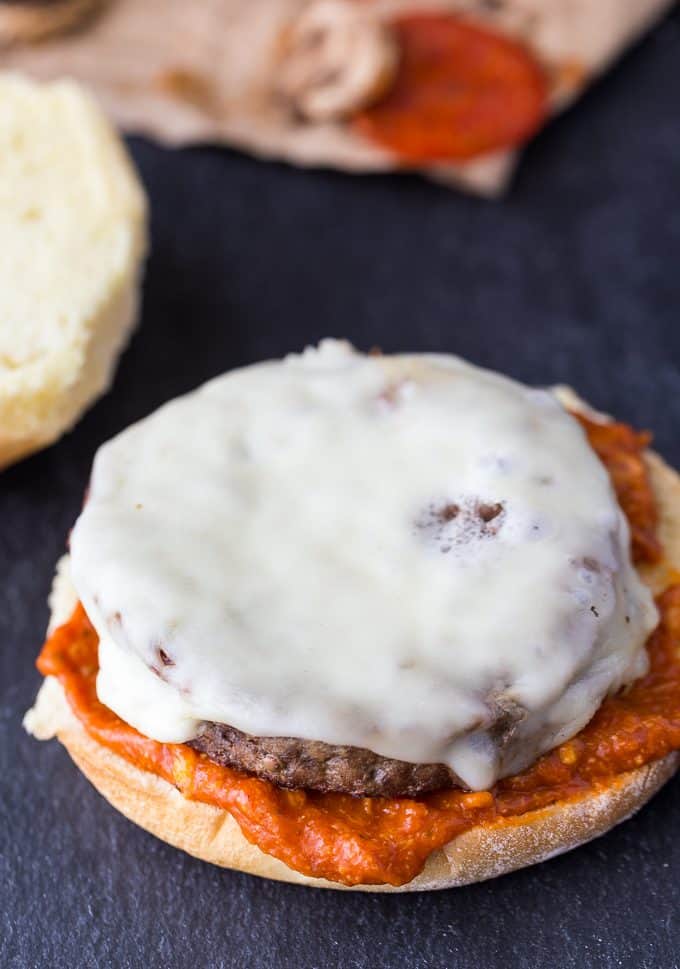 Add a little grilled onion.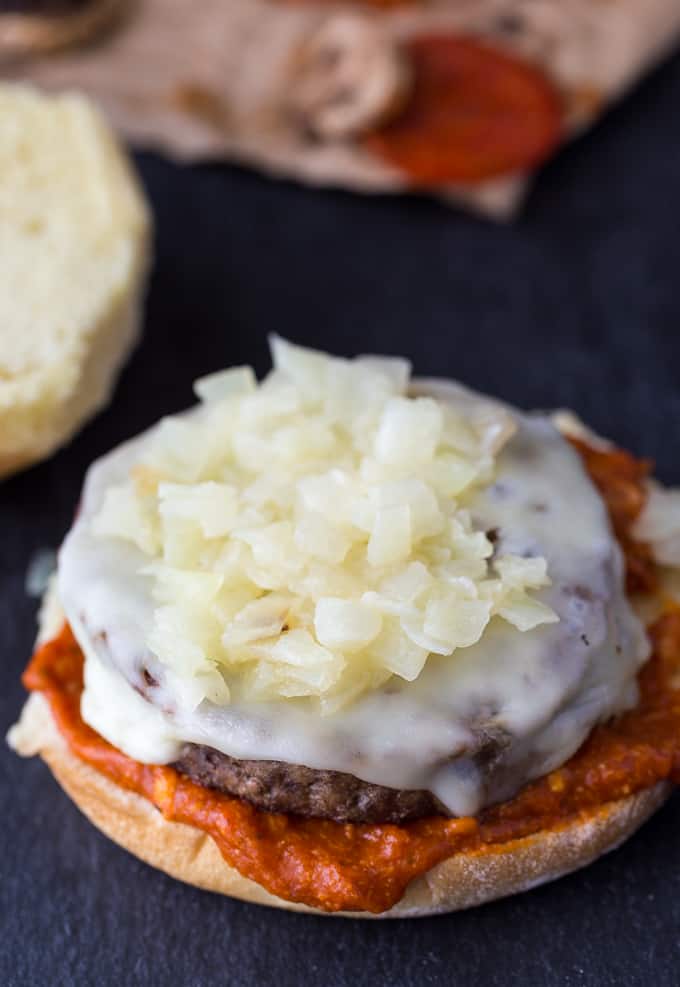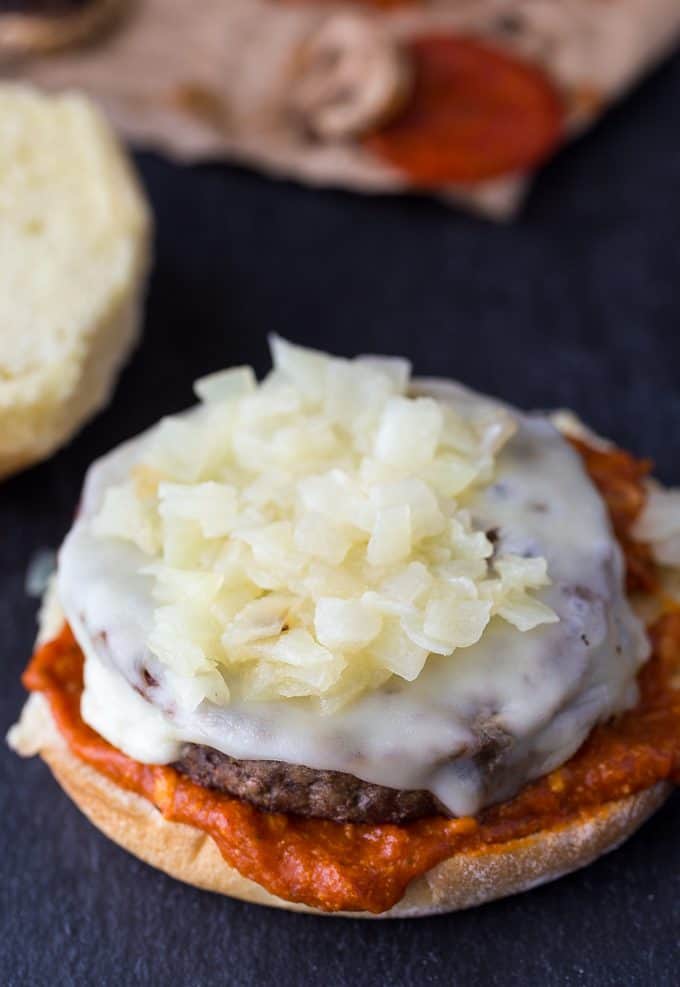 Grilled green peppers. They were perfectly cooked with just the right amount of crunch.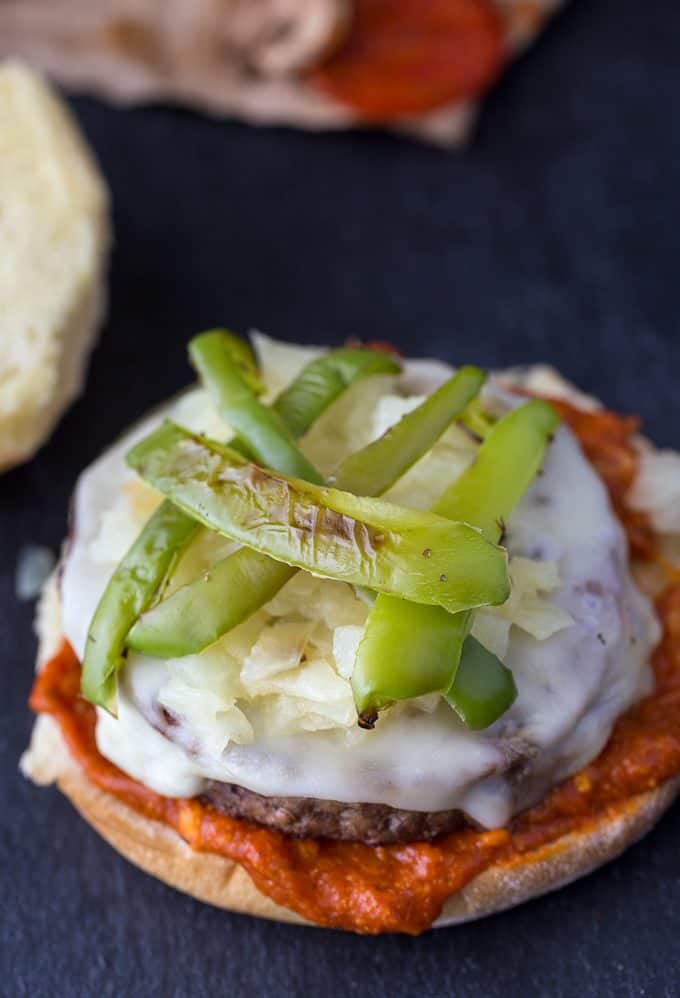 Grilled mushrooms go with anything especially pizza burgers.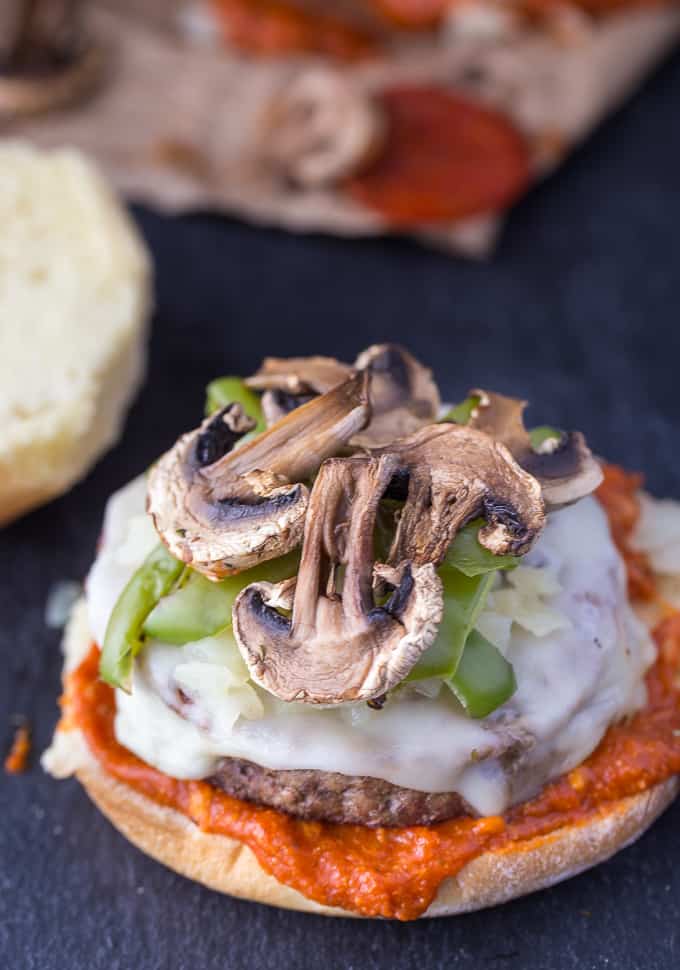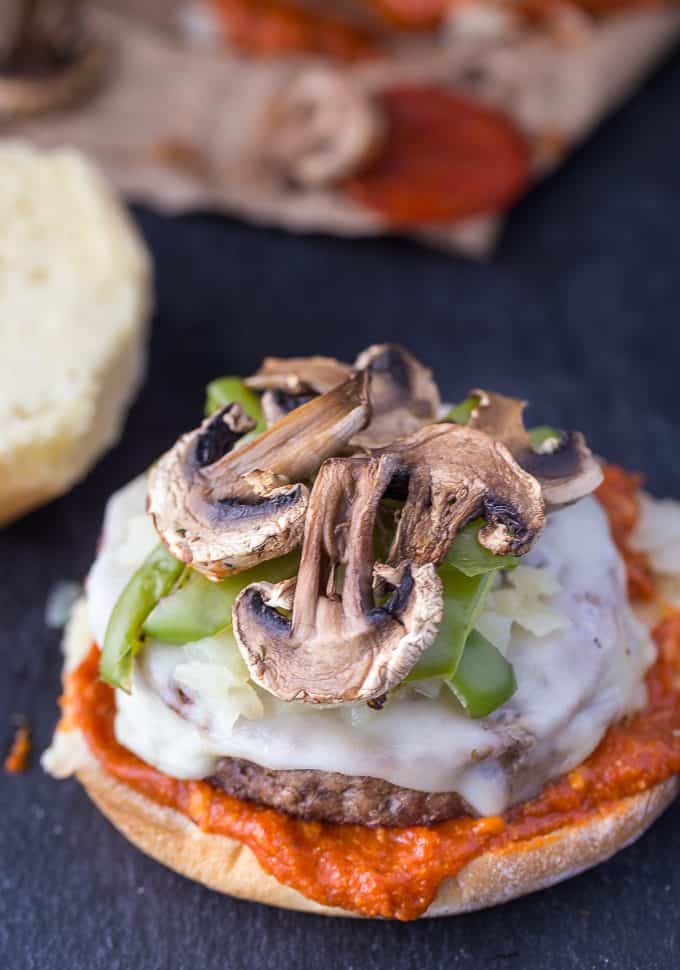 You don't really have to grill the pepperoni unless you want to. Like I said, I was excited to try out my new BBQ so I grilled mine.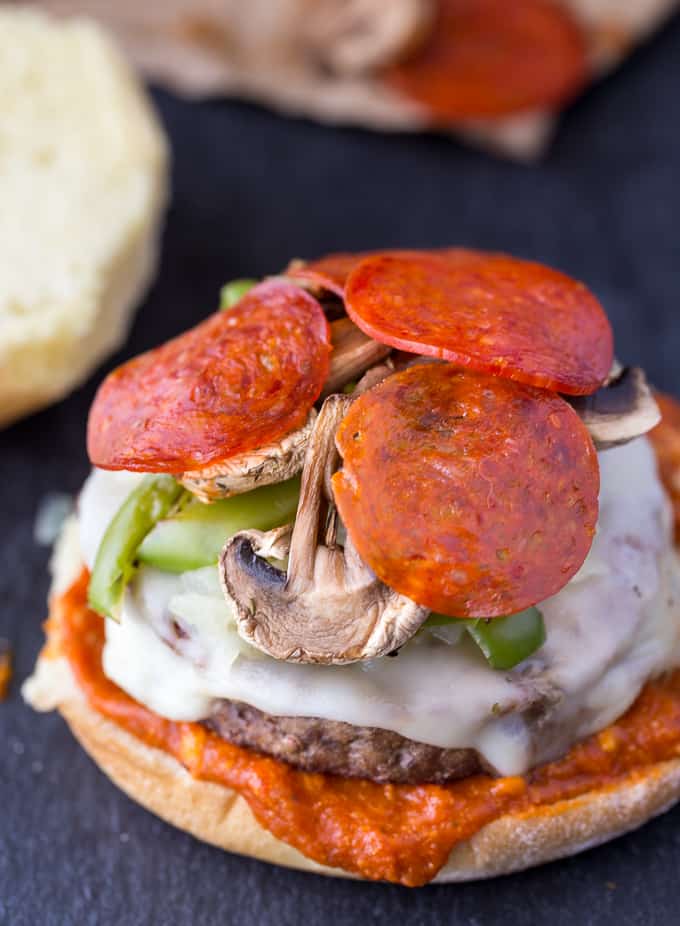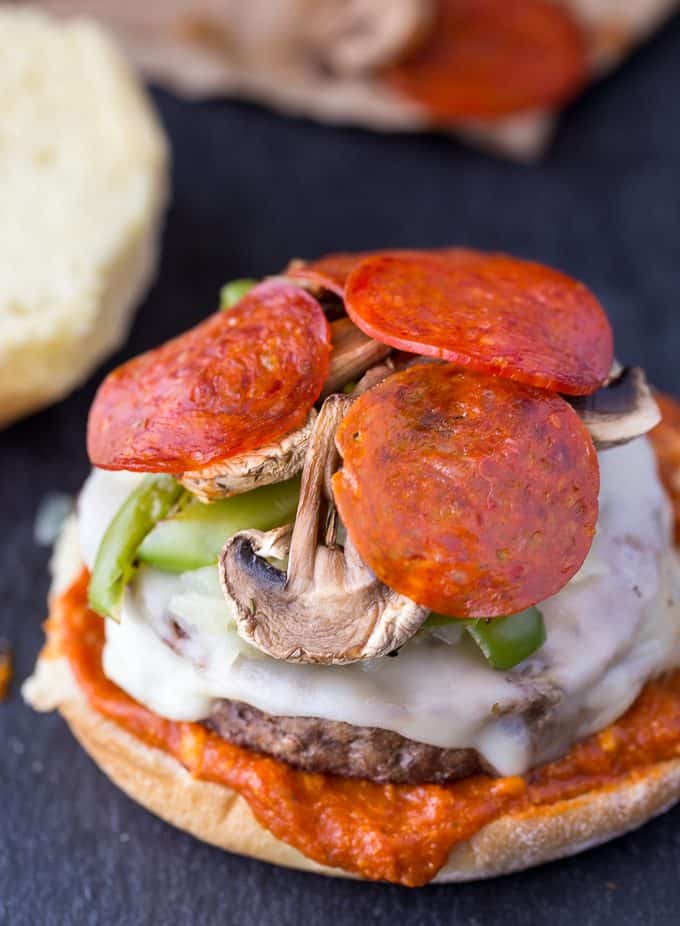 On the other hand, grilling the sausage is a must. It's my favourite way to cook it.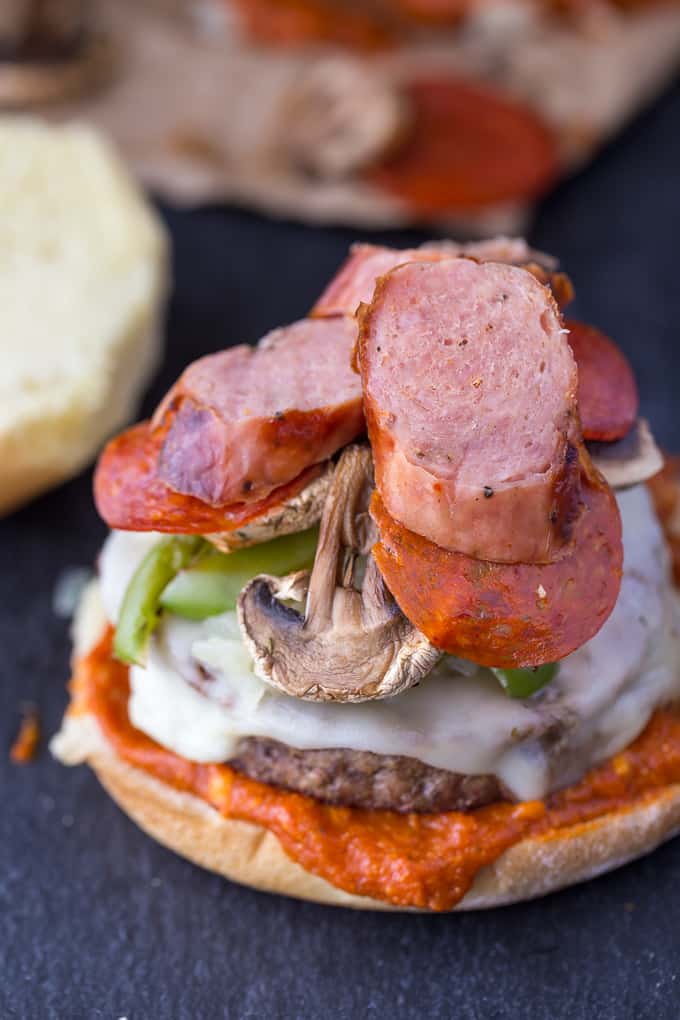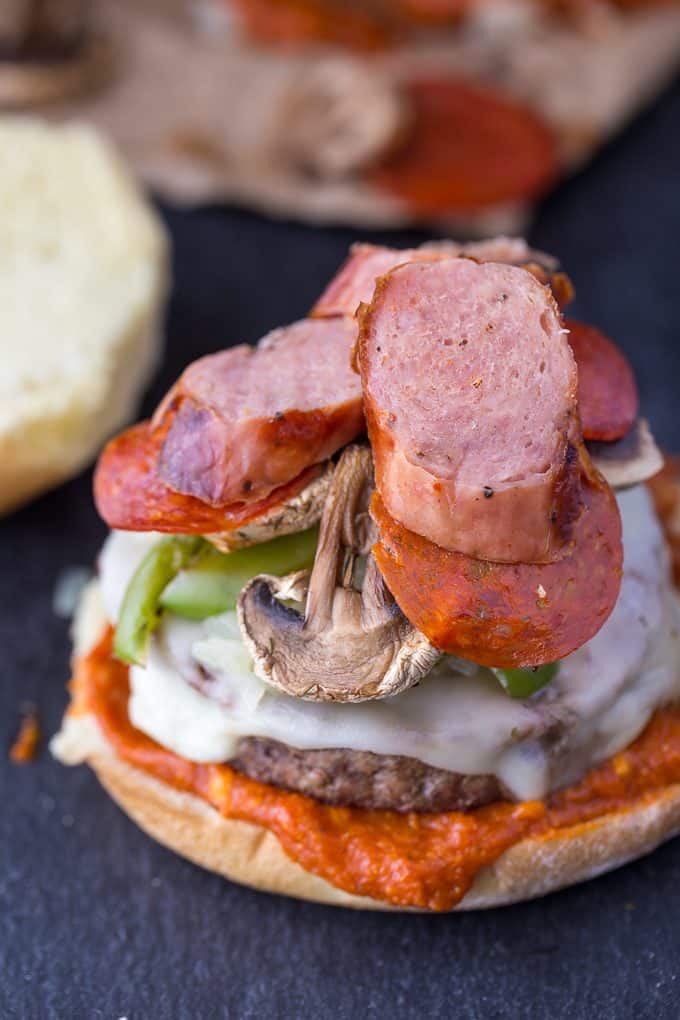 The bacon was fully cooked and heated up on the grill instead of the microwave. Easy peasy.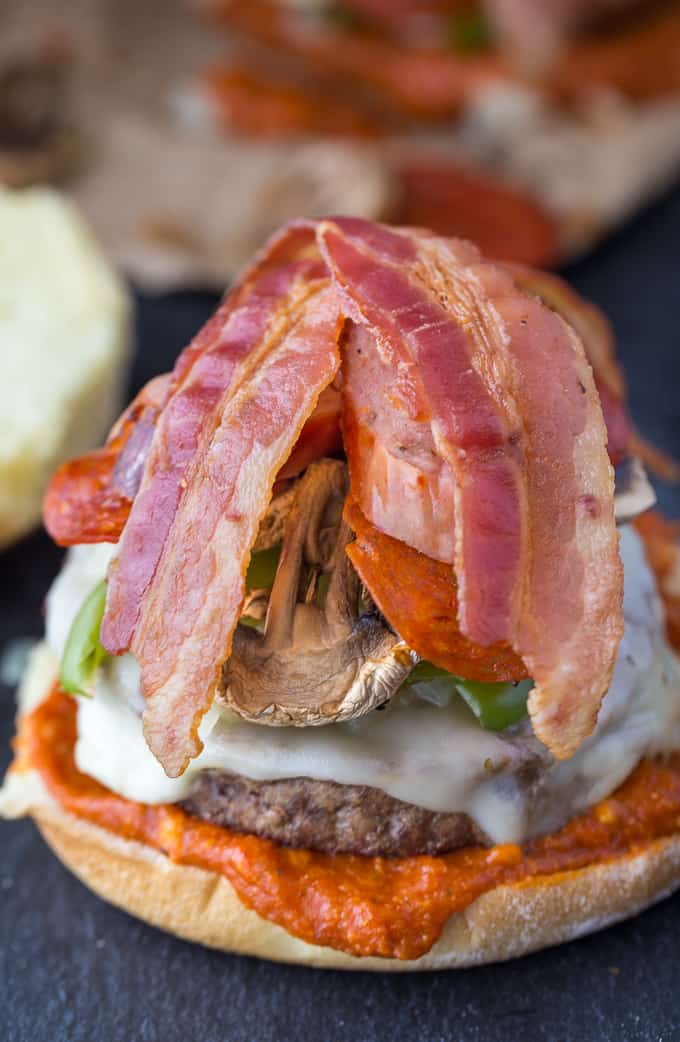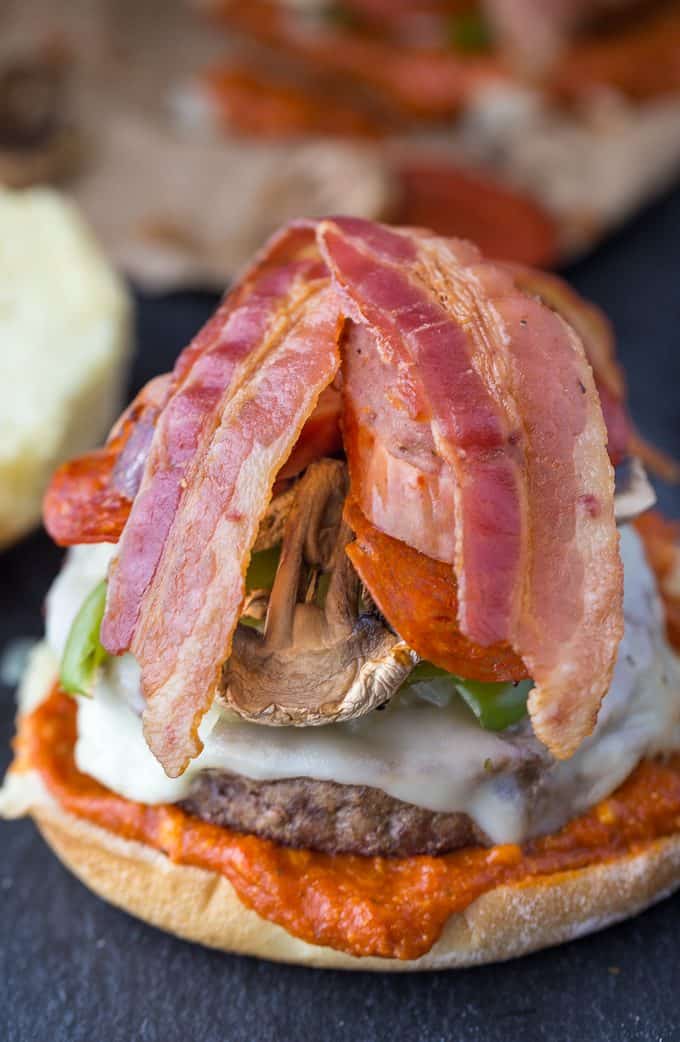 Pure burger bliss. It doesn't get much better than this!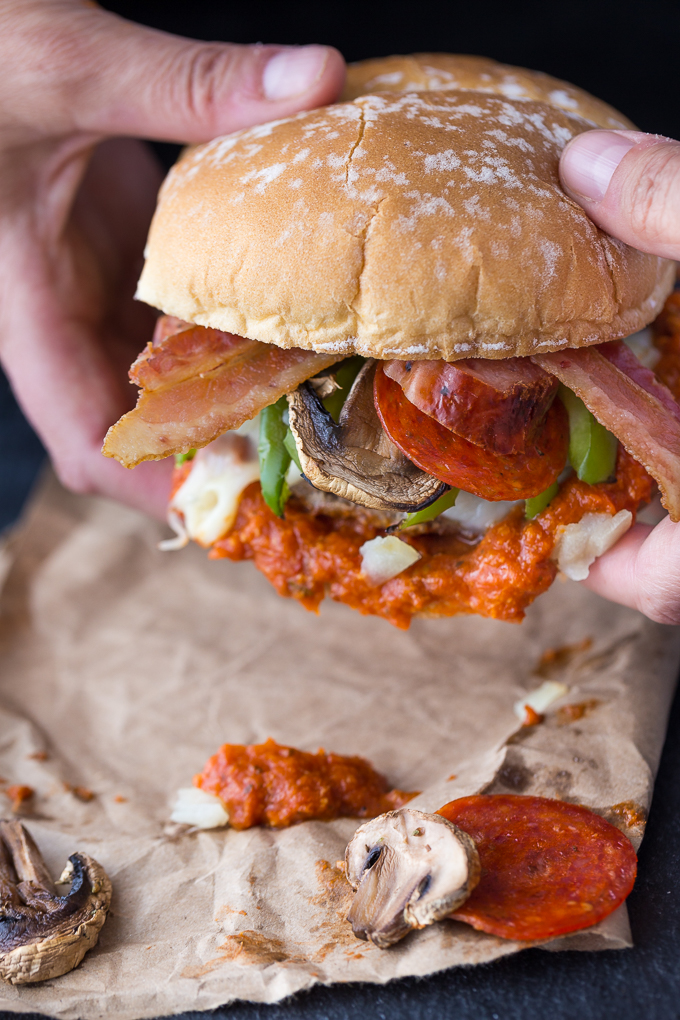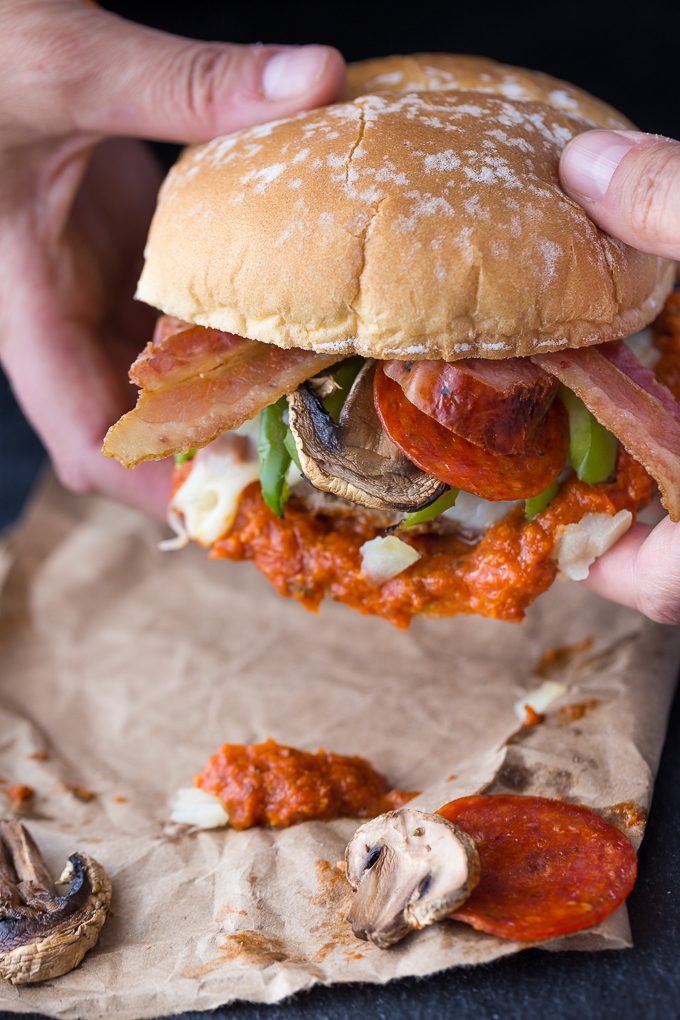 This burger recipe is what grilling season is all about. It's fun to be creative with the grill and try out new recipes! These six burgers were gobbled up by my family in record time. It's a good thing I bought extras!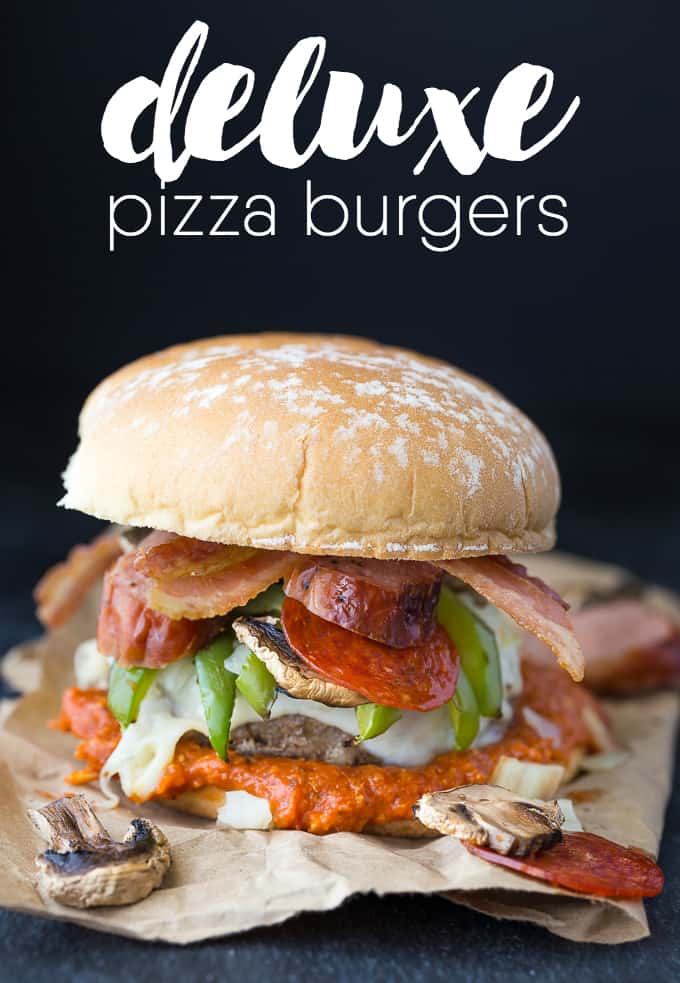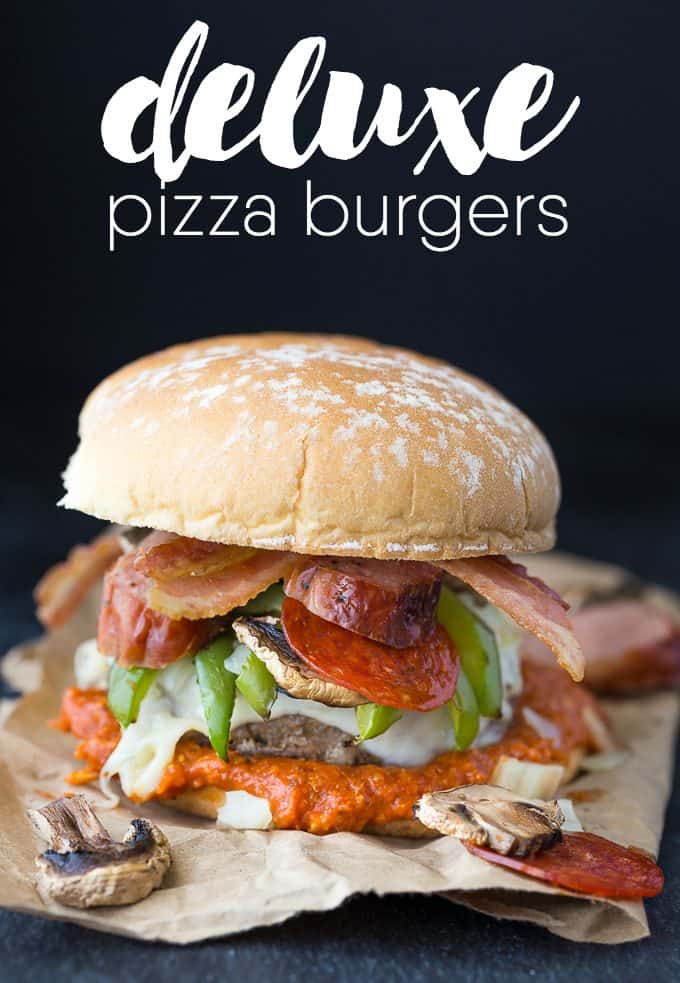 According to a new survey commissioned by M&M Food Market, 95% of Canadians grill in the summer. If you are one of them, I hope you'll give my recipe a try! M&M Food Market's ready-to-grill products make it easy to serve delicious meals your family will love. Check out their handy store locator to find a store near you.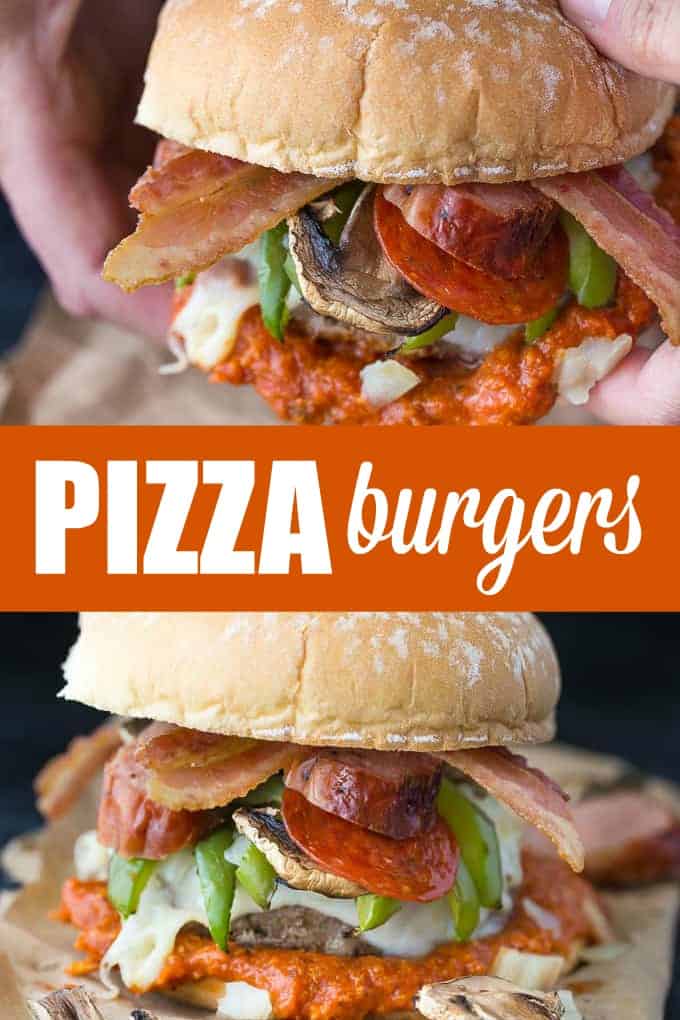 I also wanted to mention M&M Food Market's recently launched Real Food for Real Life campaign where they promise to only offer products with no artificial colours, flavours, sweeteners or added trans fats across their full product lineup by the end of 2017. Along with the convenient shopping, diverse and delicious selection, it's just one more reason to love the brand. They have a fan for life in me.
Watch for my upcoming post where I'll be sharing grilling tips and more interesting tidbits from the survey. In the meantime, try my recipe and let me know what you think!
You might also like these Burger Hobo Packets, Pizza Dip, Pizza Rolls or Chicken Caesar Pizza.
What are you grilling this summer?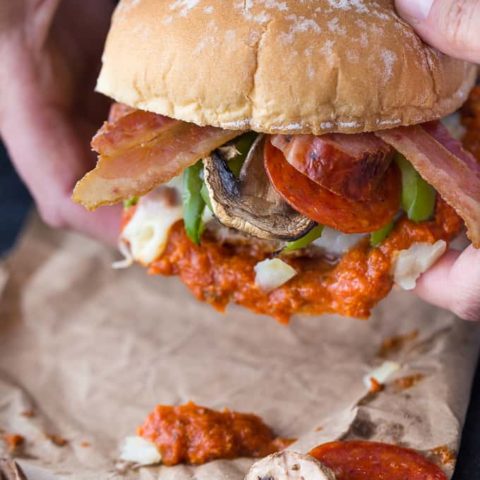 Deluxe Pizza Burgers
Total Time:
1 hour
6 minutes
American classics combine for this tasty BBQ main dish! Top your cheeseburger with your favorite pizza toppings with a little marinara sauce, too.
Ingredients
6 Angus Beef Burgers
1 250g package of Mozza Marinara Dip, cooked according to package directions
1/4 cup pepperoni
2 Mild Italian Sausages
12 slices Fully Cooked Bacon
1 cup Diced Onions
6 slices mozzarella cheese
2 green peppers, sliced
1/4 tsp Italian seasoning
1 cup mushrooms, sliced
6 hamburger buns
Instructions
Add onions and 1 tbsp butter to a grill basket lined with aluminum foil. Preheat BBQ on high. Reduce heat to medium and place grill basket, covered with aluminum foil, on the grill. Stir occasionally. Cook for 10 minutes and remove from heat.
While the onions are cooking, place mushrooms and green peppers on a ceramic BBQ grid (or directly on the grill) and sprinkle with Italian seasoning. Cook for 10 to 12 minutes, stirring occasionally. Set aside.
Turn the grill down to medium low. Place pepperoni and bacon on a ceramic BBQ grid or grill basket and cook for 1 to 2 minutes. Add the sausages to the grill and cook for 20 minutes, turning frequently. Let cool a little and slice.
Turn the grill up to medium heat. Add the Angus Burgers and cook 7 minutes per side or until done. Add a slice of mozzarella cheese to each burger during the last minute of cooking.
To Assemble
Spread Mozza Marinara Dip on the bottom of each of the six hamburger buns.
Top each with a burger with the melted mozzarella cheese.
Spread onions and top with green pepper and mushrooms.
Add pepperoni slices, sausage slices and two strips of bacon to each burger. Finish off with the top half of the bun and serve.
Recommended Products
As an Amazon Associate and member of other affiliate programs, I earn from qualifying purchases.
Nutrition Information:
Yield:

6
Serving Size:

1
Amount Per Serving:
Calories:

843
Total Fat:

49g
Saturated Fat:

19g
Trans Fat:

0g
Unsaturated Fat:

26g
Cholesterol:

162mg
Sodium:

1496mg
Carbohydrates:

43g
Fiber:

3g
Sugar:

10g
Protein:

55g
Disclosure: I was compensated for this post. All opinions expressed are 100% my own.