A Daily Food Diary can help you stay accountable and on track with your healthy eating goals. I recommend printing a bunch and putting them in a binder so you can record each day's meals. This free printable can be used for many types of diets including low carb, keto and more.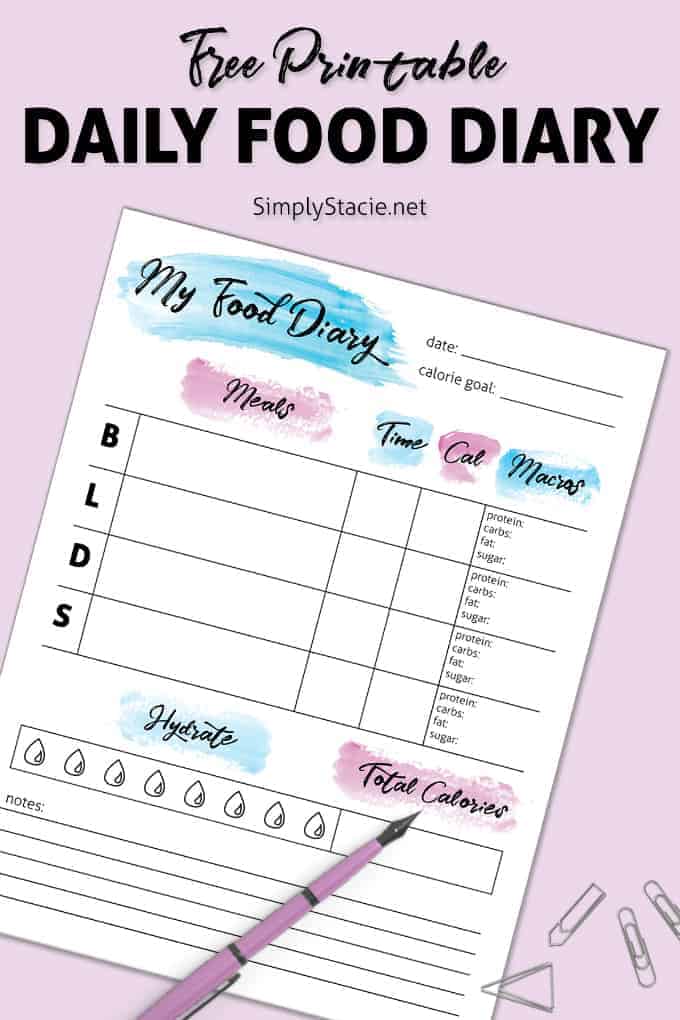 I also included a section on hydration since drinking enough water is so important. It's one thing I still struggle with and have to remind myself to do daily.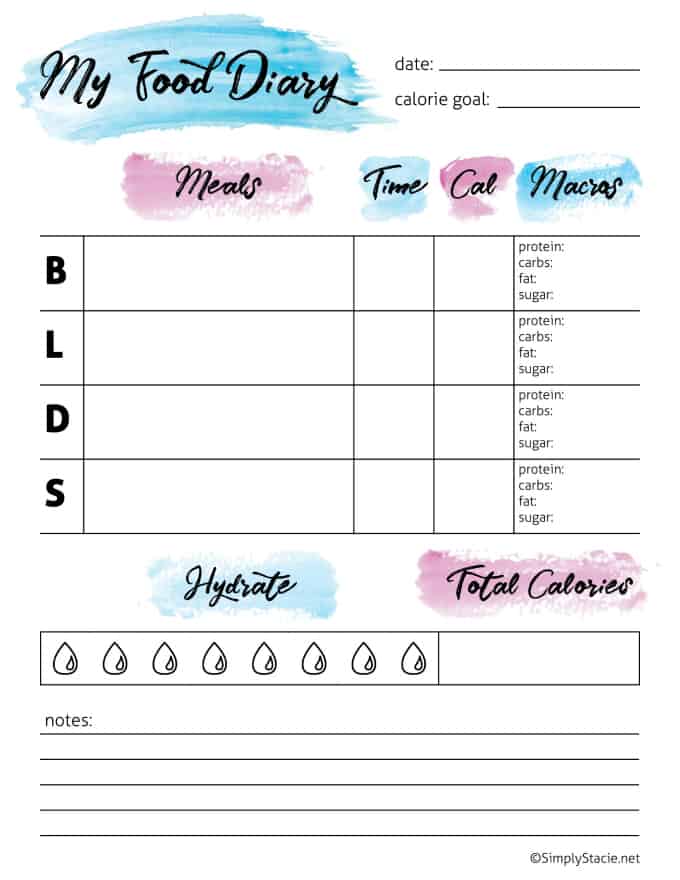 Use an online calorie counter (just google it and you'll find a ton!) to help you gauge how much each food item scores.
Hopefully, this Food Diary helps you continue on your path for healthy living. Download your free copy and get started today!