Do you have written out recipes on scraps of paper everywhere? I had a bunch shoved into drawers, placed in cookbooks for safekeeping and on magnets on my fridge. If this "system" works with you, great. If not, give this suggestion a try. Today, I'm sharing how to create a recipe card in PicMonkey to help you get your recipes organized AND pretty!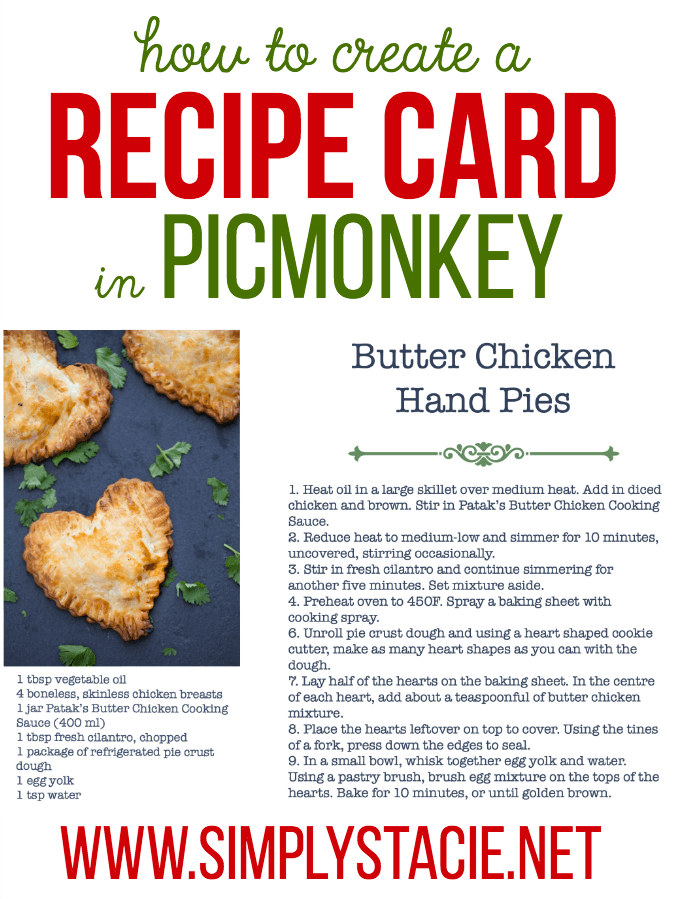 This post contains affiliate links.
Creating a recipe card in PicMonkey is simple, and fun! Following this tutorial, you'll be a recipe card making expert in no time.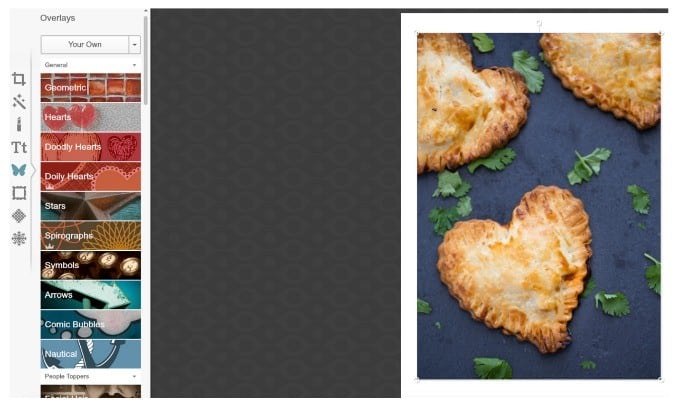 Decide which recipe you would like to create a recipe card for. I am using my Butter Chicken Hand Pies Recipe. Save the image you want to use on your recipe card. Go to PicMonkey, click "design" and choose either 5×7 or 8×10. If you want a full page printed recipe, choose 8×10. If you'd like to make an actual recipe card, choose 5×7 or even 4×6 depending on how many you'll want to print on one page.
Once you've started your blank design, click the butterfly on the left. Click "your own" and upload the image you saved for the recipe. It will show up on your blank design, and you can then resize it.
To start, you'll need to upload your image from your computer and type in the instructions in a text box.
Choose a font, then highlight the entire text box so you can make sure the font, size, and colour are all the same. Resize everything so it fits nicely next to your image.
Use another text box to type out the ingredient list in the same way. Choose the placement, and if you like how everything looks so far, use the "color picker" (it looks like a dropper) to change the text to a colour that matches your image. I chose the dark blue/grey from the background.
I like to make my recipe cards pretty! If you do, too, chose "corners", "garnishes", and/or "flourishes". To make the card exactly like mine, choose the flourish that the arrow is pointing to. Then, use the color picker to make it match the photo (I used the green). Last, right click and choose "duplicate".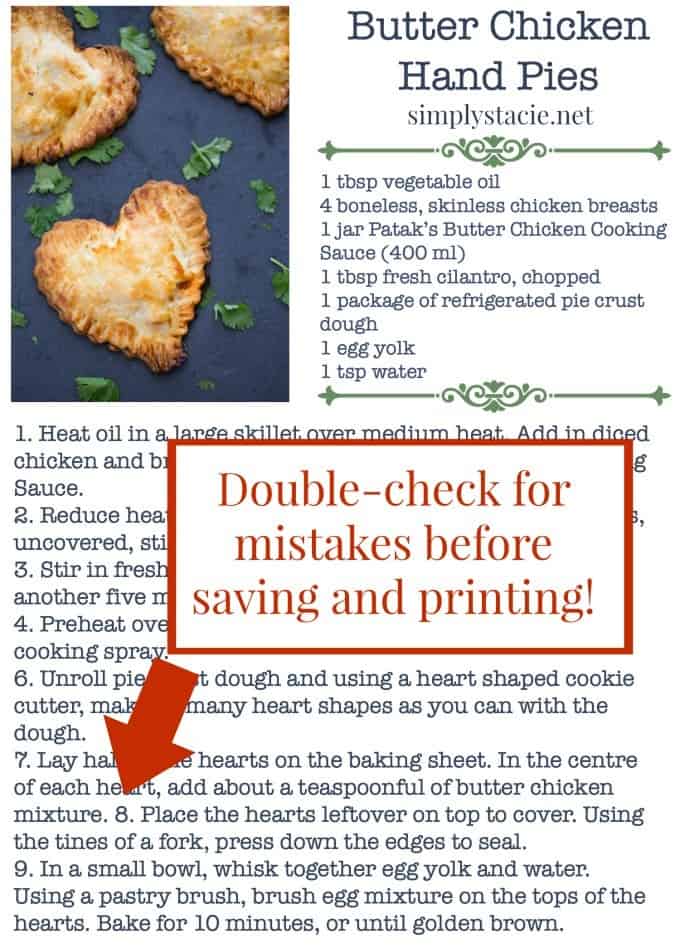 Before you save your image and print it, check one last time for any mistakes. Finally, save your image.
If you want to print full page, just open the image and click "print".
If you want to print 5×7 or 4×6, open the image in a Word or Google document. Click "insert", then "image". Finally, print.
I've been using PicMonkey for years and pay for the premium membership. They offer a free trial so you can try out the premium features for 30 days. If you like it, you can upgrade for $3.58/month.
I also have a free printable for recipe cards where you can write in your recipes by hand, if you prefer. What do you use to make recipe cards?