Corn on the cob is plentiful in the summer months. It seems to be everywhere! From roadside vendors, farmer's markets and the produce section at the grocery store, corn on the cob is, to me, a summer staple. We normally boil it and serve it whatever meat we are grilling that day. I love adding a pat of butter on my hot corn on the cob and seasoning it with salt and pepper. So good!
This summer, I'm making it my mission to try some new corn on the cob recipes. I need to step outside of my comfort zone and see if I can find other recipes that can rival this old favourite.
Want to try something different? Check out this list of corn on the cob recipes to eat this summer. You're welcome 🙂
Which recipe will you try first?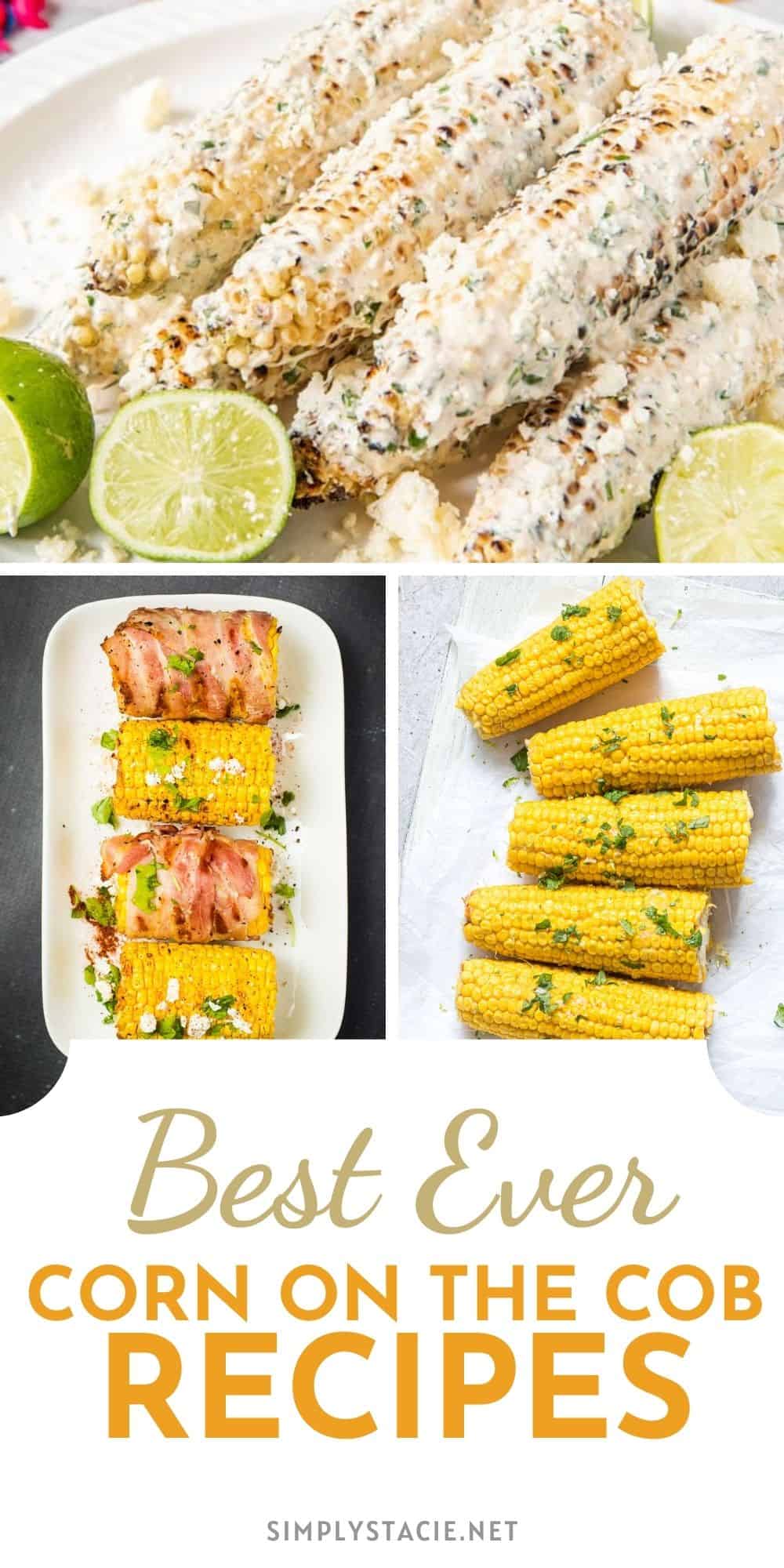 Corn on the Cob Recipes to Eat this Summer
Corn on the cob is the perfect side to any summer meal!