Disclosure: This post is sponsored by hydraSense®. To make sure hydraSense® products are right for you, always read and follow the label.
It's something we dread, but know it's coming. Just like the sun comes out each morning, cold season rolls around each year. As much as we'd like to avoid the inevitable, it's just not possible. New moms especially know what I'm talking about. I remember all too well bringing my new baby home from the hospital in October and worrying about her getting sick. She's 13 now and I'm happy to say we made it through cold season. I've learned some tips over the years that helped me and I wanted to share them with you today!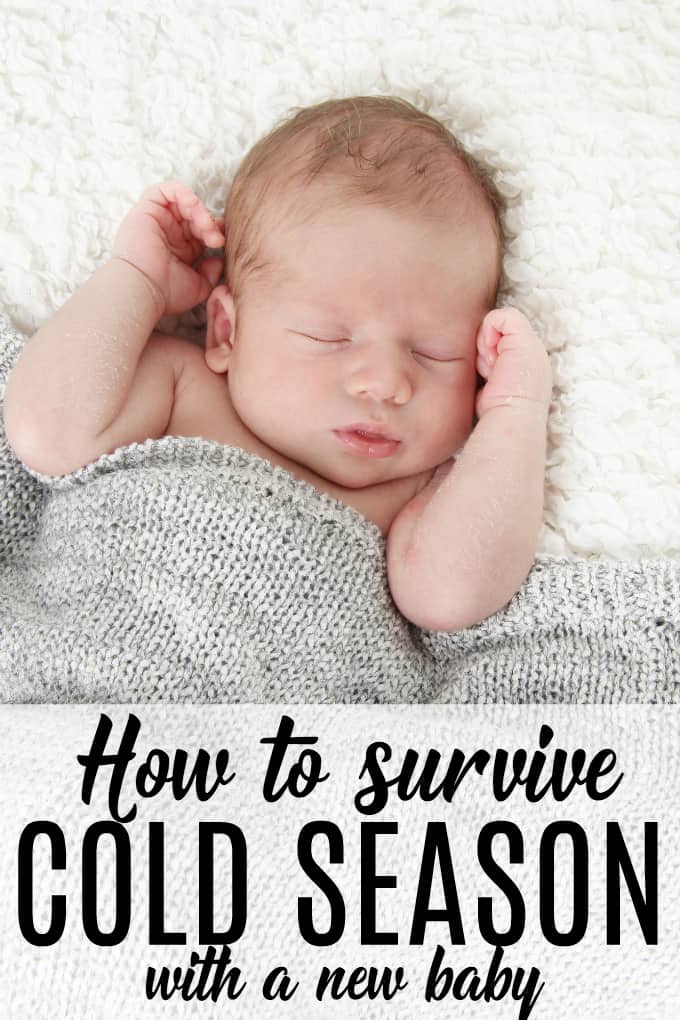 How to Survive Cold Season with a New Baby
1. Avoid crowds as much as possible. Anywhere that people congregate so do those pesky germs! Plan your shopping trips during "off" hours when the stores and malls are less busy. Better yet, consider doing online shopping to avoid them altogether. If you can swing it, leave baby at home with another caregiver while you go out to do your shopping.
2. Keep baby close to you. I know, we all need to eat, so going out shopping is a must sometimes. Instead of putting baby in a stroller while you shop, consider instead, putting him or her in a wearable infant carrier. People you run into at the store will be less likely to reach out and touch baby if he or she is attached to your body.
3. Keep sick people away. Your friends and family want to see your new baby and mean well. However, be firm with them and tell them if they have even the slightest sniffle that they should hold out on their visit till they are feeling better.
4. Use hand sanitizer. Keep a bottle of hand sanitizer in your purse and use it LOTS especially after you've been out in public. Better yet, wash your hands if you have access to a sink and soap!
5. Keep it clean. Be a cleaning ninja by wiping down surfaces regularly with antibacterial wipes. Your home will smell fresh and clean in the process, too!
6. Take your vitamins. You're so busy thinking about your new baby that you may have forgotten to take care of yourself. It's important to help maintain your own immunity with vitamins and supplements.
7. Dry your hands with paper towels. Keep a roll of paper towel in the bathroom and kitchen for your family to use to dry their hands. A communal towel can easily be forgotten to wash especially in the chaos of bringing home a new baby.
Sometimes, despite our best efforts, baby gets a cold. Don't despair as it can easily happen to all of us (me included). In that case, I recommend picking up hydraSense® Baby Nasal Care to help reduce and relieve nasal cold symptoms. It's gentle enough that you can use it up to 4 to 6 times per day when nasal cold symptoms are present to help baby be more comfortable.
This post contains affiliate links.
hydraSense® Nasal Aspirator is my recommendation for a newborn suffering with a cold. It even comes with a convenient carrying case so you can bring it with you on the go. Look for it at your local food and drug retailer or online at Amazon.ca.
Do you have any tips to share that worked for you?
Disclosure: This post is sponsored by hydraSense®. To make sure hydraSense® products are right for you, always read and follow the label.