Plan for the magic and the memories will make themselves!
You don't have to be a Pinterest maven to get a good list together and create some memories, but you do need a little planning to get everything done so that it all comes off without a hitch!
Whether you have little kids who believe or big kids (including the adults!) who like to relive the magic of Christmas year over year, create your list and let the twinkle and shine of the season transport you.
Need some list ideas? No problem!
Christmas Bucket List Activities
This post contains affiliate links.
1. Send a letter to Santa
This one might seem obvious but in order to get a response from Santa, you need to get those letters in early!
Address:
Santa Claus

North Pole, H0H 0H0

Canada
2. Have Santa email a video letter to your kids
A personalized video email from Santa is just the ticket, particularly with kids who are just getting to the point where they don't believe anymore. For smaller kids, they'll remember this and ask for it year over year, making it one of those easy to manage traditions that you can plan for in November!
3. Plan Skype parties with your out of town favourite people
If you're missing the company of someone you love this year, make plans to have a Skype party! With each side toasting with a glass of something sparkling and a few nibbles, you can spend a little time with friends and family who are far away!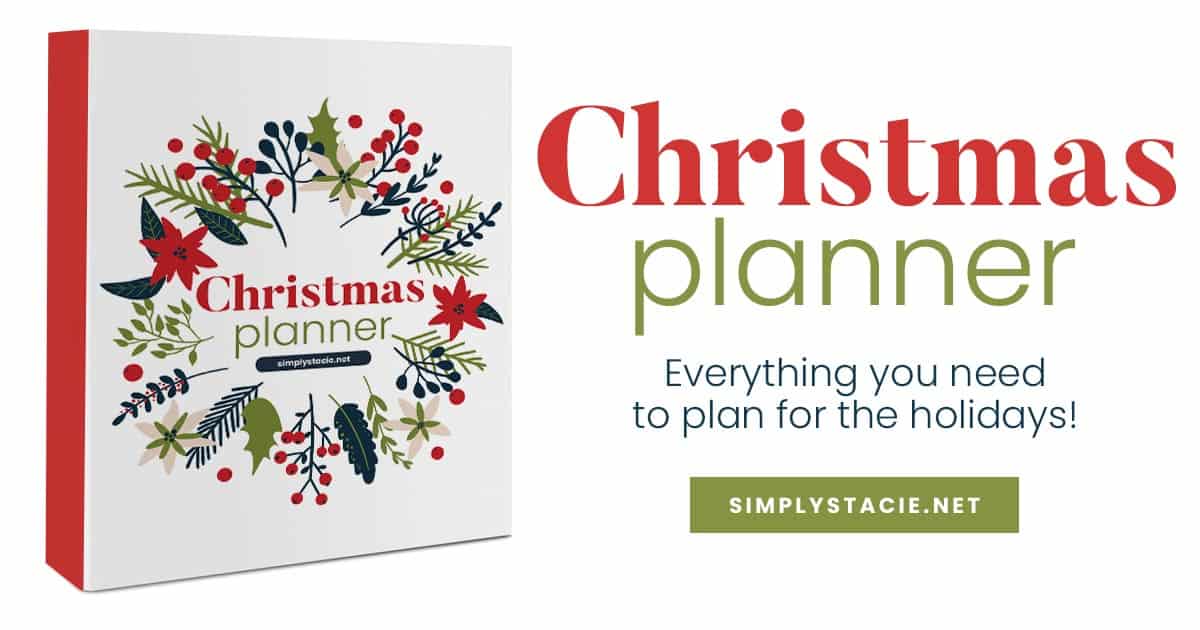 4. Host an ornament party
Having the neighbours and friends over for a little sharing of Christmas spirit, of the sentimental and liquid varieties combined, is an excellent way to get into the mood for the holidays. Ask each guest NOT to bring a hostess gift but instead, to bring an ornament for your tree. They can put it on the tree when they arrive and it makes a lovely addition to the evening.
5. Tour the neighbourhood light displays
There's nothing more Christmas-y than to bundle up and head out on foot or in the car to look at the lights, decorations and displays that people put up on and around their homes. It will put you in the spirit of the season to share in how much other people enjoy decorating and enjoying this most wonderful time of the year!
6. Have the kids pick out something for the local toy drive
Christmas is a great time of year to start instilling the notion that it is truly better to give than to receive. While the kids are clamouring for their wish list to be fulfilled, remind them that there are kids who won't get anything if they don't share a little of their good fortune. It might fall on deaf ears at first, but persevere because you never know what sinks in and will have an impact over time!
7. Master the perfect hot cocoa recipe
After visiting twinkling decorations or a marathon shop, take a break with the perfect cup of hot chocolate. The key to perfect hot chocolate is the chocolate. SO, with that in mind, here is a favourite recipe that will never fail to thrill kids big and small.
Skip the store bought mix, and try making it with actual chocolate. The quality of the chocolate will translate in the quality of the resulting hot cocoa, so keep that in mind:
For 1 cup:
1 oz semisweet or dark chocolate (depending on how rich you want the chocolate taste to be).

1 tbsp of unsweetened cocoa powder (again, look for a high quality brand used for baking).

1 cup of milk

1 pinch of salt

Marshmallows or whipped cream… or both!

OPTIONAL: 2 tbsp of sugar, depending on taste buds!
Mix the chocolate, powder and ½ of the milk in a small saucepan, over low heat, stirring continually until the chocolate is melted.

Add the other ½ cup of milk and the salt and mix well, allowing it to heat through.

Stir in sugar, if you're planning on adding some and when that has dissolved, pour into a mug.

Add marshmallows and / or whip cream at will!
8. Settle in for a favourite holiday movie or read a holiday classic together
Top marks if you've got a roaring fire going in the fireplace for this and a mug of the cocoa mentioned above, but a friend told me that she got into the habit of putting on the Fireplace on TV from Netflix while reading the annual story: the crackling background sounds helped with the ambiance and no worries about sparking fires!
As for favourite movies, that's up to you but here are a few Christmas preferences:
9. Attend a tree lighting ceremony
Find a small town that is having a tree lighting ceremony, and make the trip. These are delightful events that are worth the effort. The same can often be said of the small town Santa Claus parade. They're more low key and the floats aren't usually what you see in big centres, but there's a feeling of congeniality and 'love thy neighbour' that you just don't get in the crowds of downtown Toronto or Vancouver.
If you DO live in a small town, GO to a local tree lighting ceremony and parade. They're a lot of fun, there are always treats to buy, and it's a great way to wish Merry Christmas to all your neighbours at once!
Now with all those festivities and fun going on, make sure you plan for some down time too. After all, the holidays are about spending time with friends, family and loved ones, not rushing around!
Another must-have experience for kids is Portable North Pole!
You might also like this Countdown to Christmas printable or Christmas Planner.
Do you have a few favourite Christmas bucket list items that you would like to share?