Disclosure: I was financially compensated for this post. Opinions expressed are 100% my own.
I couldn't help but be a little bit nervous when I set out to make a Halloween craft this past week. I don't do crafts that often but after this weekend, I think I just may have to do them a little more often! I found a craft via The Home Depot Pinterest board and it had a pin from My Sweet Savannah that caught my eye. These Chevron Pumpkins are pretty simple to make and turned out beautifully! It's not perfect, but I'm very pleased with how they look.
John and I went to The Home Depot after work this week and picked up our supplies. You will require spray paint (your choice of colour), painters tape and of course, pumpkins. I used some fall craft pumpkins.
The next step is to create your chevron design with the painters tape. This was a little tricky for me and I tried my best to make the tip of the chevron a point and get the tape on as straight as possible.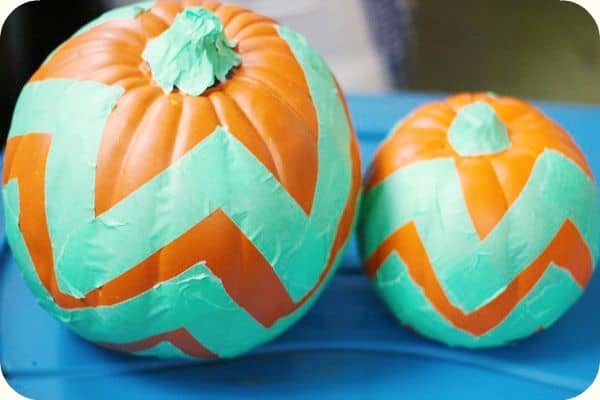 After you have created your chevrons with the painters tape, you will use the spray paint to stencil on the design. Just spray as evenly as you can over top of the pumpkin and then let it dry for a good half hour. Check your can of spray paint to see how long it says it takes to dry. I used three colours of spray paint- a metallic silver, white and black.
After the paint is dry, carefully remove the painters tape. And voila! You now have created some Chevron Pumpkins that you can add to your fall/Halloween decor!