For when the novelty of sleeping outside wears off a little!
So you've decided that a 'staycation' is in order and that a tech-free camping trip is your plan. Whether you are tenting it and cooking over an open fire or you've taken it up a notch to a yurt or other roofed options at the campground, there will be a point where you hear: "Mooooooom! We're bored!"
Having been born in the generation where parents would have responded with something akin to: "Figure it out!" and kids would have found a way to create an epic game among the trees, rocks and grass, it's hard to imagine being bored when camping. But it happens! Kids aren't often used to open, unstructured time, and it can take a little while for them to get into the groove!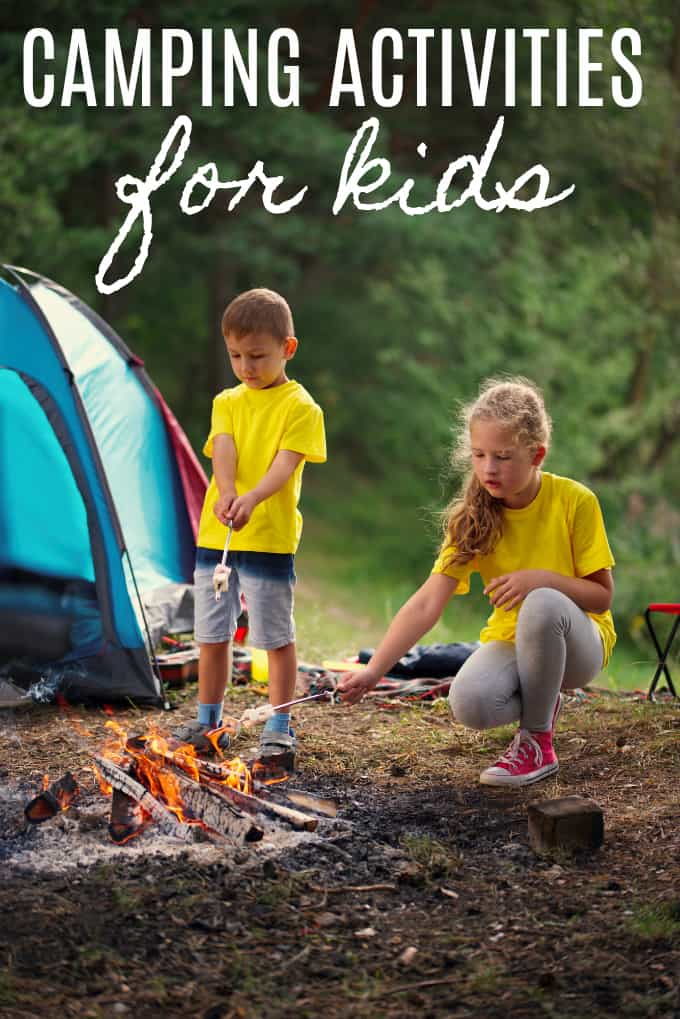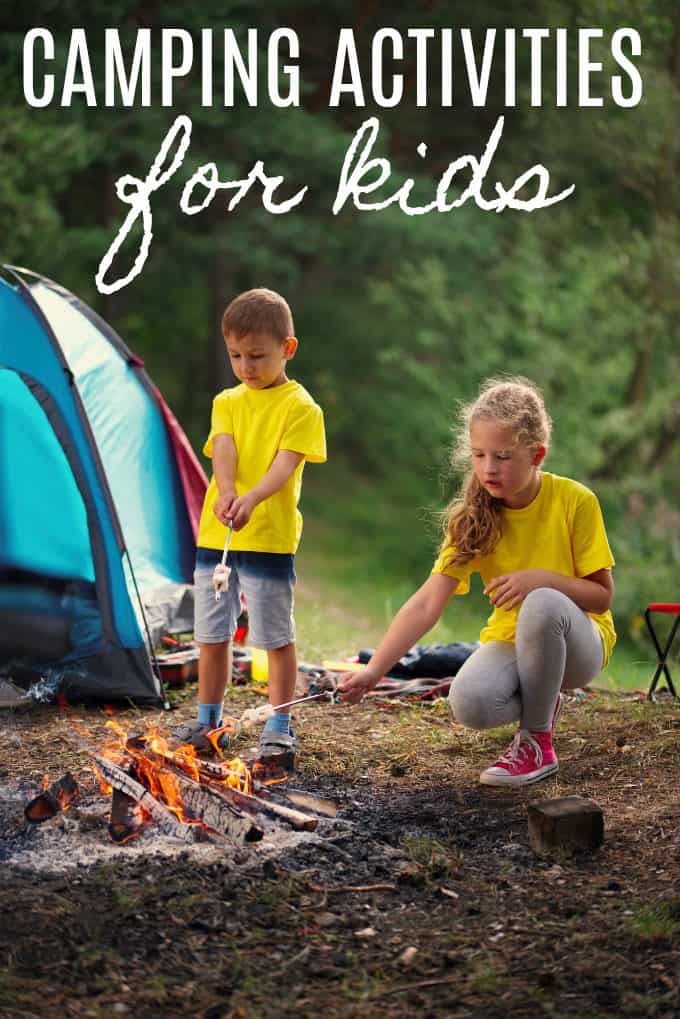 Camping Activities for Kids
In case that happens to you, here are some ideas to keep the kidlets going, all the live long day:
An epic scavenger hunt
This one requires a little forethought, so that you have scavenger lists printed and ready to hand out, along with a bag per kid to collect the items! If there are enough kids, divide them into two or more teams and put a prize at the end of the game. Losers are doing the dinner dishes, for example!
The list of items to be scavenged can include anything from certain leaf types and colours (if you know what can be found at your campground!), shells, rocks shaped like hearts or that have stripes on them, pinecones and so on. Just remind everyone what poison ivy looks like before letting them loose in the woods!
You can also play the alphabet game, where everyone has to find things in and around the site that start with each letter of the alphabet. Good luck with Z!
Old school games
Set up a ring toss game with plastic rings, or bring the nerf ball and racket set. The dollar store is your friend for all sorts of easy outdoor game items that won't leave you frustrated if they get lost or forgotten! Anyone up for bocce? You can easily set up a court on a patch of dry grass or dirt!
Older kids might enjoy a game of capture the flag! You hide a 'flag' and two or more teams go in search of it! The ones who come back victorious win… extra s'mores? Or how about plain and simple hide and seek? Just make rules for the younger kids as to how far away from the site they can hide and what places are off limits (like other people's tents, for example!)
Evenings of giggles
A rousing game of charades is a great way to spend an evening at the campground. You'll laugh yourselves silly if you pre-plan and choose movies, books and TV shows to act out that everyone loves to hate. Caillou, anyone?
Or how about 'glow in the dark' ring toss? The same ring toss game from above gets ratcheted up a level when you pull out glow in the dark bracelets and use them as the rings!
If it's a clear night, you can find an open space, set everyone up by lying down and check out the stars. For kids who live in the city, this is an eye opening experience! Just make sure you've got the bug spray handy!
Rainy day fun
In case you get stuck in the tent or structure for a rainy afternoon, have cards and dominoes or other small games on hand. This is a great time to learn how to play Go Fish and other fun and easy card games. Have some colouring books and crayons on hand for when the rain goes on a little too long but if it's not thundering out, a rain suit and boots are the perfect match for a splashing good hike!
And while playing with your food is a no-no at home, it's a must when camping. How about a watermelon seed spitting competition? Rain or shine, this is a fun activity for kids if only because it goes against the grain!
Add a little fun to hiking
Equip yourself with a nature guide for the area and you can spend time on your hikes identifying fungus (just don't pick them!), wild flowers, animal tracks and … animal poop! The latter never fails to get a giggle out of the kids! You can even bring along bingo cards with things to find in nature! There is something very satisfying about ticking off boxes. Kids really get into the idea of knowing and understanding the world around them. Bring a toy magnifying glass if you want to be able to look at tiny bugs, moss and leaf patterns up close.
Build a fairy house
Using some of what you've found during the scavenger hunt, your kids can find a notch at the base of a tree and build a gorgeous and inviting fairy house. Double points if you leave a note from the fairy overnight, for the kids to find in the morning!
If a fairy house isn't quite their style, a lean-to might be fun! Finding long sticks and fallen bark that can be used to build a shelter, as if they were out surviving in the wild all by themselves! Kids will have a blast creating a little hideout, in plain view.
If you have electricity at the site, you might want to consider taking a little bit of tech along. A very long stretch of rain could really put a damper—pun intended—on things and an audiobook of a favourite novel will go a long way! Also, there are some awesome apps out there that can help kids identify some of the nature items they find! Finding a way to use technology, while skipping the usual Minecraft / YouTube / Facebook rabbit holes, is always an option!
Do you have some games or fun ideas to keep things happy at the campground?