Looking for that delicious and easy dessert to serve up your family or guests? This Cake Mix Cobbler takes just three essential ingredients, and couldn't get any easier. Bursting mixed berries wrapped in a perfectly sweet cake base. If you are a fan of cobbler, this recipe is right up your alley.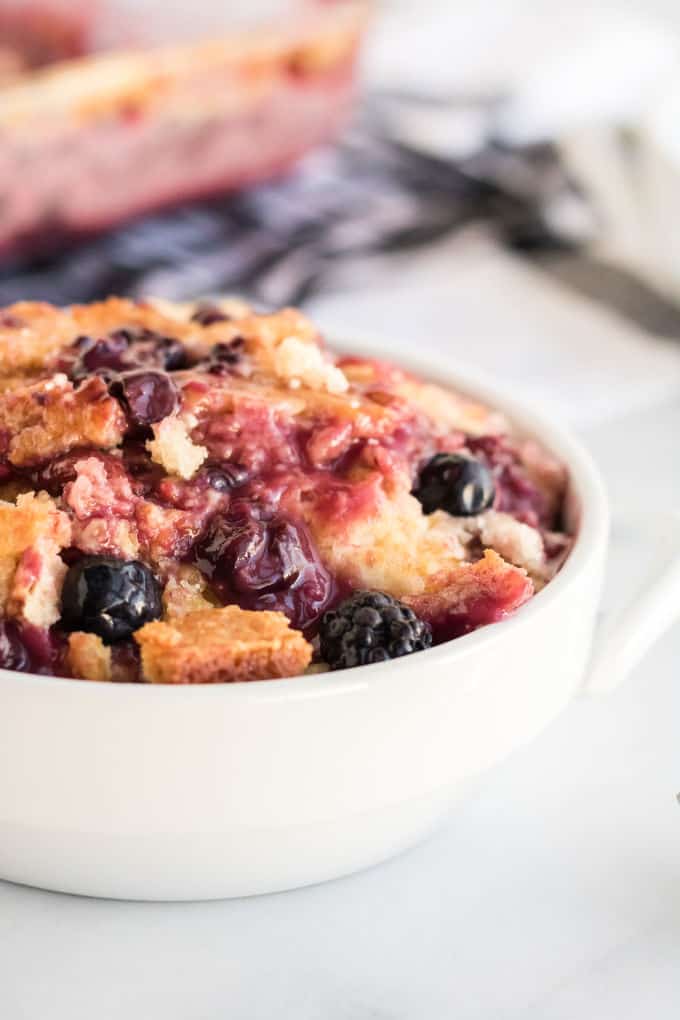 You won't find an easier recipe for fruit cobbler than this recipe! Cake mix, frozen fruit, and a can of lemon-lime soda is all that is needed. When I made it for the first time, I wasn't sure how it would taste or if it would even come out of the oven edible. To my surprise, it tasted delicious!
Easy Cake Mix Cobbler
The ingredients needed for this are something I try to always have on hand. It makes for a quick dessert to whip up when you have unexpected guests heading your way. You can make this up and have a warm and satisfying dessert to serve up. Add a dollop of whipped cream or a scoop of ice cream and upgrade the flavors even more.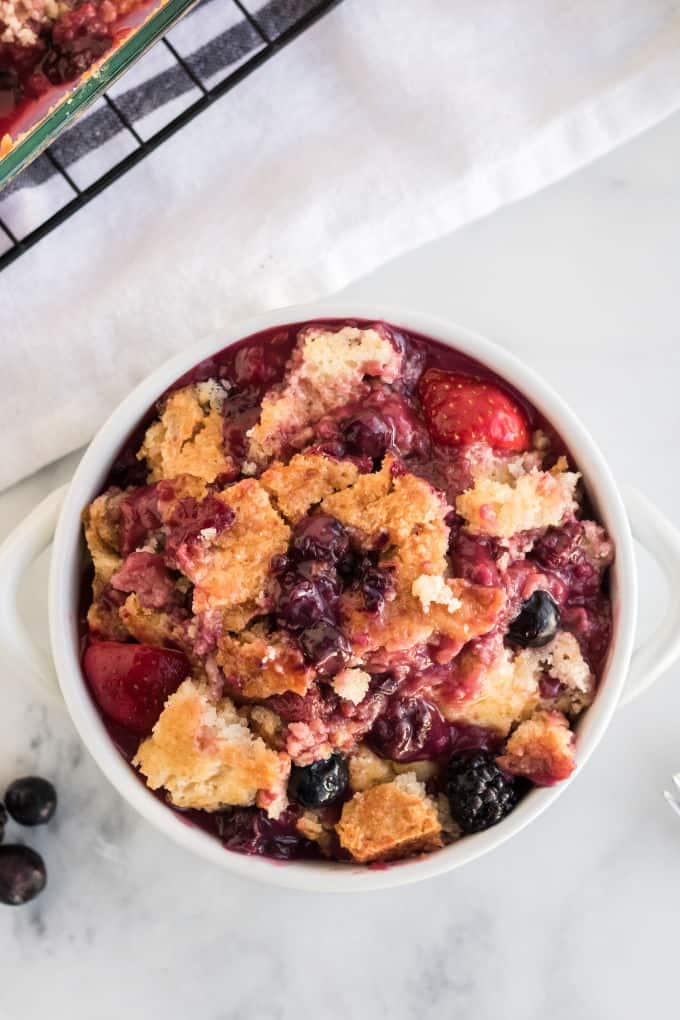 How To Make Cake Mix Cobbler
Grab your frozen berries and lay them out on the bottom of a 9×13 pan. I used a berries mix that had strawberries, blueberries, blackberries, etc.
Next, you want to gently massage the cake mix in the bag, to make sure if there are any clumps it gets broken up. Then sprinkle the cake mix evenly over the frozen fruit.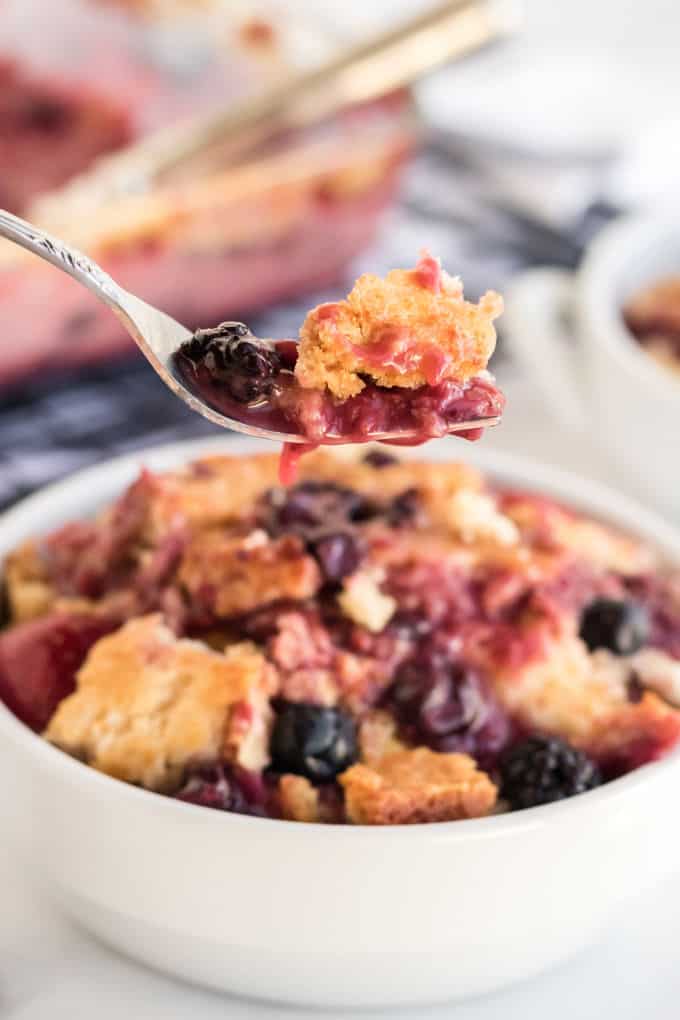 Pour your lemon-lime soda or even ginger ale over the cake mix. I know it is going to be hard, but resist the urge to stir it. Then pop it in the oven and set the timer.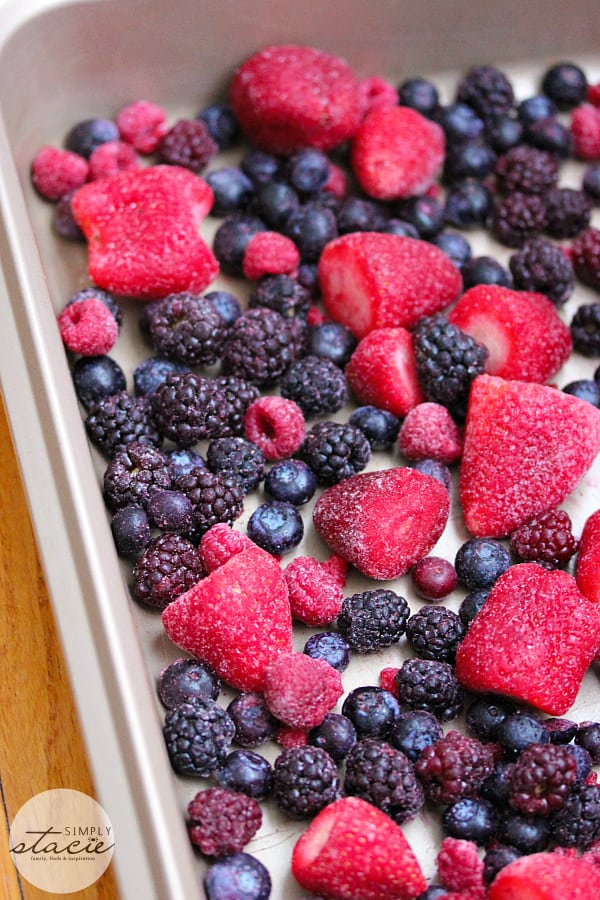 Even More Delicious Desserts
Can You Use Different Fruit For Your Cake Mix Cobbler
Yes! You are welcome to use any fruit you have on hand. Peaches, raspberries, apples, strawberries, blueberries, and any other fruit really would work. I am planning to make a peach cake mix cobbler and adding a dusting of cinnamon on top.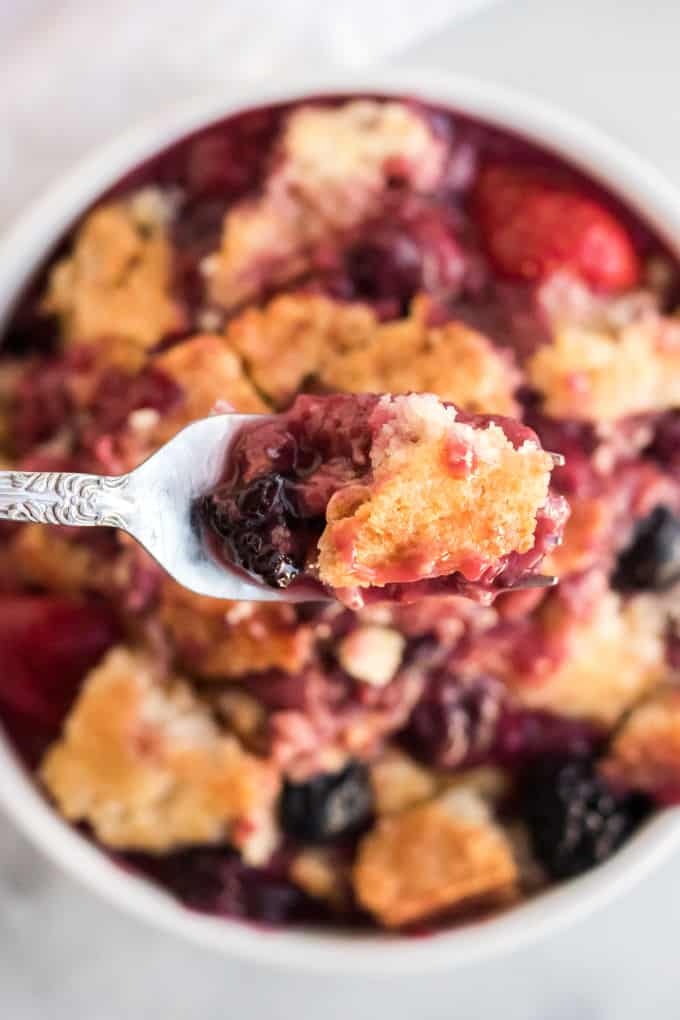 Does Cake Mix Cobbler Need Refrigerated
Because of the fruit in the cobbler, I do toss mine in the fridge once we are finished with serving. This way it will last longer, and you can always toss it in the microwave to warm it up. I like the way it tastes chilled, but it is all about what preference you have.
Light and Sweet Cake Mix Cobbler
The bubbles from the lemon-lime soda will add a nice and light texture to the cobbler. If you have never baked with pop, you need to try it. You will get a magical turnout, that can't be beaten.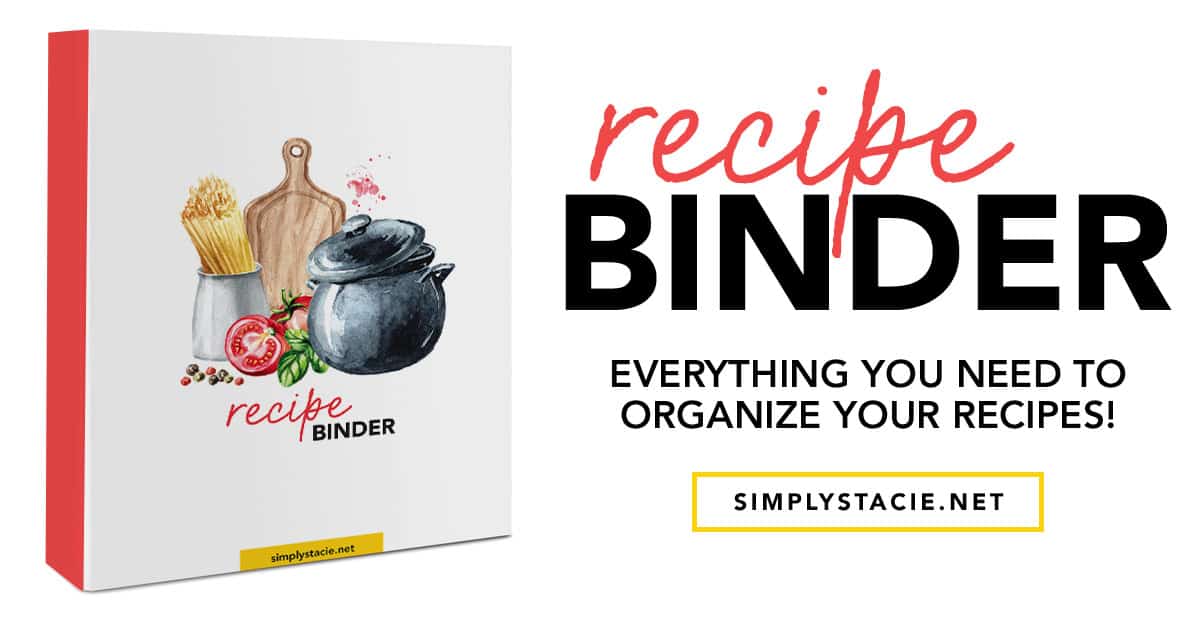 I have made biscuits with soda, and it gives a light an airy texture as well. As it bakes it keeps your dish moist, and that is why I think you all need to try this cobbler.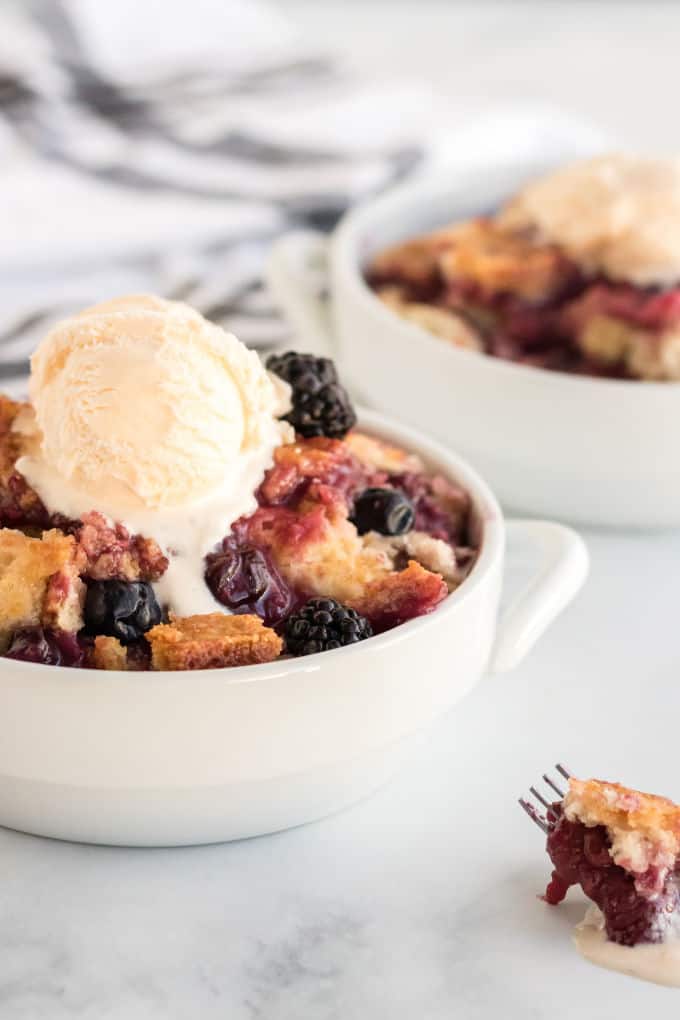 What Other Brands Of Pop Can You Use For Cake Mix Cobbler
Reach for a clear pop like Sprite, 7Up, or even Ginger Ale for cake mix cobbler. You want the bubbles and moisture, but you don't want a dark soda to add in flavor to your cobbler. If you use something like a Pepsi, it will change the color of your cobbler, but also affect the taste which you don't want.
Can You Use Fresh Fruit in Cake Mix Cobbler
You can use fresh fruit when making a cake mix cobbler. You can clean and slice up some fresh fruit or rinse and toss in from fresh berries. You do not have to use frozen fruit if you prefer fresh. Both bake up nicely in this cobbler recipe.
I do recommend if your fruit doesn't have a lot of sweetness on its own to lightly sprinkle with a little sugar to add a little sweetness to it, so you don't bite into tart fruit.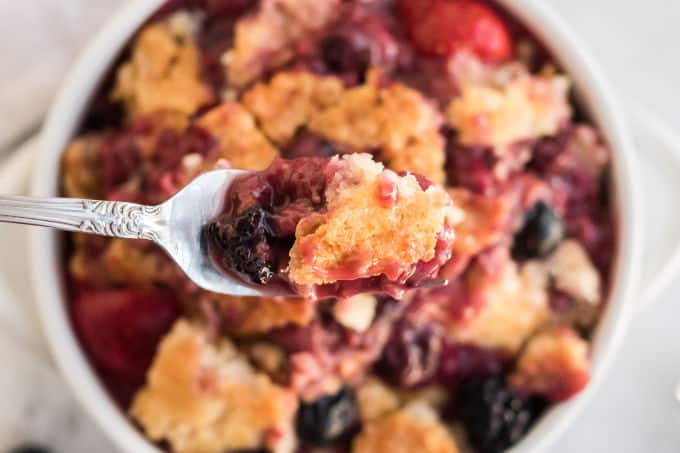 Give this delicious cake mix cobbler a try. Play around with flavors of cake mix, types of fruit and find a combination that fits your taste buds exactly. I love a good mixed berries cobbler, but I also can't say no to the classic peach.
You'll also enjoy this Chocolate Cake Batter Fudge.
What is your favorite fruit to use for Cake Mix Cobbler?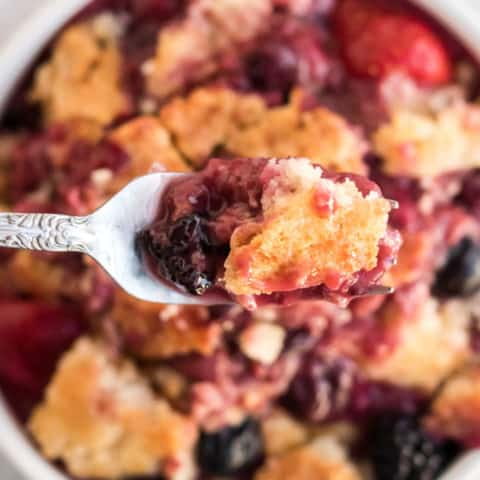 Cake Mix Cobbler
The most simple fruit cobbler recipe ever – Cake Mix Cobbler! It's made with only three ingredients – cake mix, frozen fruit and pop!
Ingredients
2 1/2 cups mixed frozen berries (or any other type of frozen fruit you like)
2 to 2 1/2 cups Sprite (or other clear pop)
1 box white cake mix
Instructions
Preheat oven to 350F.
Spread frozen fruit in a 9×13 baking pan.
Sprinkle cake mix evenly over top of fruit. Tip: Gently massage the cake mix while still in the bag to break up any lumps.
Pour 2 cups Sprite evenly over top of cake mix to cover. Tilt pan back and forth to help cover the dry cake mix. Add more Sprite (1/2 cup or more) if you notice some dry spots. Adding too much Sprite may create too much liquid on the bottom so be aware of that.
Bake for 45 minutes or until the berries are cooked and the top is browned. Let cool about 5 minutes before serving. Top with vanilla ice cream, if desired.
Recommended Products
As an Amazon Associate and member of other affiliate programs, I earn from qualifying purchases.
Nutrition Information:
Yield:

6
Serving Size:

1 bowl
Amount Per Serving:
Calories:

224
Total Fat:

3.5g
Saturated Fat:

0.5g
Unsaturated Fat:

2.8g
Cholesterol:

48.4mg
Sodium:

109mg
Carbohydrates:

48.4g
Fiber:

1.9g
Sugar:

14.3g
Protein:

1.8g